Meet the Magnet Forensics' Training Team: Thad Winkelman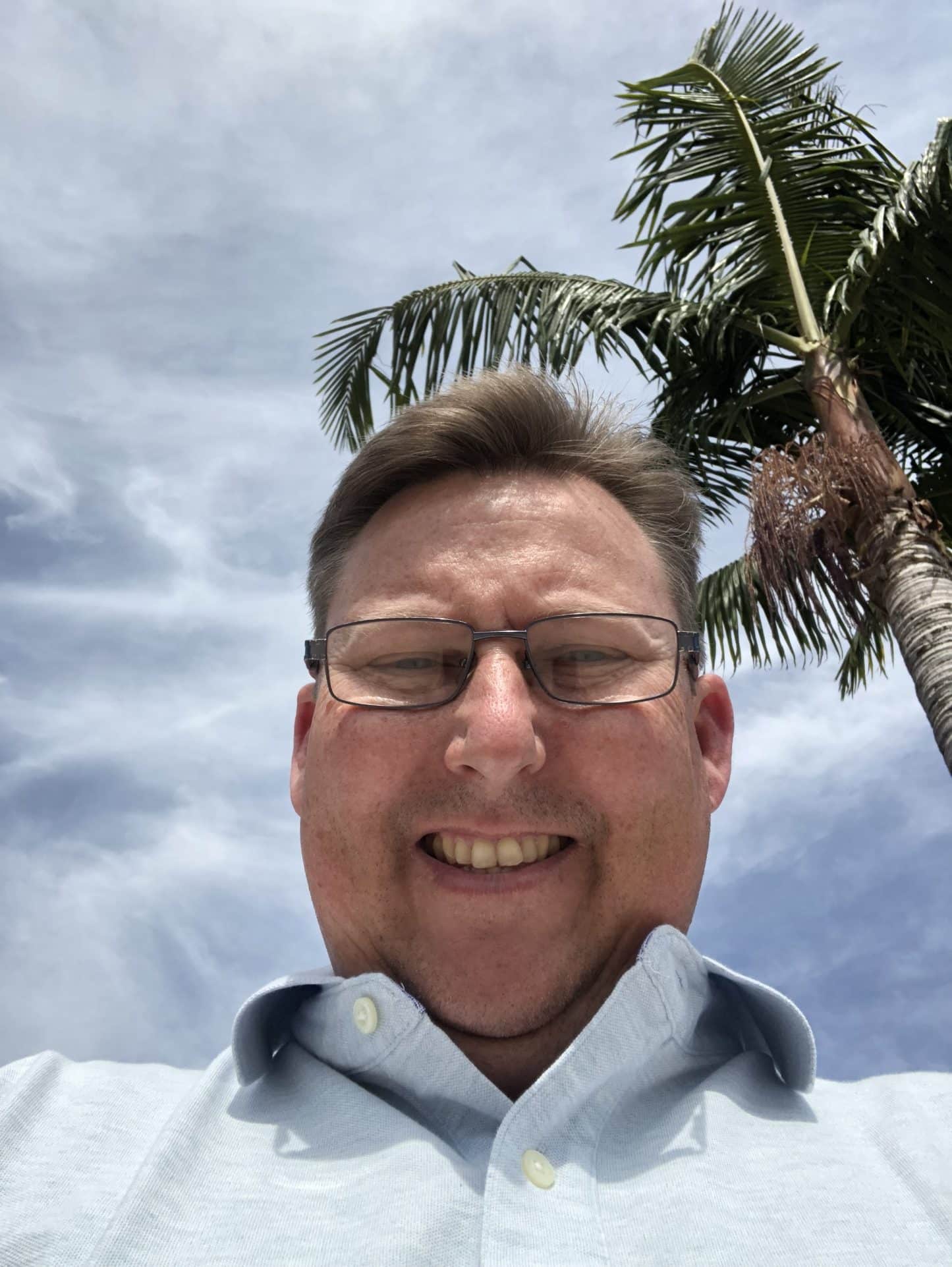 Introducing our newest member of the Training Team, Thad Winkelman. Learn more about Thad's varied and interesting background and what he's hoping to bring to his role at Magnet Forensics.
Let's get to know Thad!
Want to learn more about what courses are offered? Visit our Training & Certification page for more information.
MF: Tell us about your life before becoming a Trainer. 
TW: I am coming to Magnet Forensics after an almost 30-year public service career. After leaving the Navy, I attended Washburn University (Go BODS). Following that, I joined the Osage County Kansas Sheriff's Department where I was a patrol officer, and then the Shawnee County Kansas Sheriff's Office where I worked in the Patrol, Crime Scene Unit, and Accreditation Unit until 2005 when I was assigned to the FBI's Heart of America Regional Computer Forensics Laboratory (HARCFL) as a full-time Computer Forensic Examiner. During the 17+ years at the HARCFL, I made the most of my opportunity by getting certified by internal and external sources, while maintaining a robust caseload. I have worked on all kinds of forensic cases.  
MF: What made you want to be a Trainer? 
TW: While at the HARCFL, I was contacted and recruited by Washburn University and Kansas Wesleyan University, where I have served as an Adjunct Professor/Instructor. I have also completed the FBI's Instructor Development Course. I have taught and designed classes for the FBI, Washburn University, and Kansas Wesleyan University. I have really enjoyed teaching students in all phases of life and their careers. I like that I am sharing the knowledge that I have been lucky enough to have amassed that will help prepare the next generation of forensic examiners. As I have told my students, "My knowledge must be passed in order to be surpassed".  
MF: What type of training have you taken part in personally? What is your favorite part of the role? 
TW: I have been a student at classes in the FBI, IACIS, and the SANS Institute and taught every level of Law Enforcement, college students, and annually at the Shawnee County Sheriff's Office's Citizen's Academy. I love the teaching moment when the light of understanding goes on after a complex or complicated lesson.  
MF: What excites you the most about a new class? 
TW: I look forward to both teaching and learning from students and other instructors alike. Magnet Forensics has recruited and trained world-class trainers and I look forward to being a contributing member of that team.  
MF: Do you ever learn anything from the students? 
TW: Absolutely. Training starts as a conversation. Only during an exchange of information is learning achieved. Instructors must have the ability listen as well as communicate. 
MF: Is there a particular moment that stands out the most to you in your career in the classroom?  
TW: That point where you make the student comfortable enough in the environment that they begin to ask questions and really open themselves to absorbing all the course content and knowledge being shared by both instructors and students alike.  
MF: What do students get out of training in person that they can't get on their own? 
TW: I have attended classes in person, online, and on-demand. My learning style struggled most with on-demand and I have found nothing replaces the exchange of information face-to-face. People need feel comfortable putting their hand up if they don't quite understand a concept and that comfort is best established in person.  
MF: How prepared do you feel students are to use Magnet Forensics products after taking the training course? 
TW: Having worked in the industry over 17 years I can say IEF and its' evolution, Magnet AXIOM have made examiners more efficient. I believe they are hungry for more. Magnet ATLAS, Magnet AUTOMATE, and AXIOM's progress will make this even more efficient to allow faster case resolutions, which allows the administration of justice in a timely manner.  
MF: What is most unique about Magnet Forensics' approach to training? 
TW: My exposure is limited at this point, but so far it is that if we don't do something the best, or even well, it is not swept under the rug. Magnet Forensics remain accountable and aren't afraid to say, "hey it's better you learn the forensics going on under the hood than listen to us brag about how great we are". 
MF: Why do you think certification is important to examiners? 
TW: Three things you must have in court: credibility, credibility, and credibility. The credibility in your actions, credibility in your knowledge, and credibility in your communications. Certifications enhance that credibility with the court and juries. When I get on the stand and say, I have been certified by IACIS (CFCE), Encase (EnCE although I let that one expire), COMPTIA (A+, NET+, SECURITY+), Blacklight (BCE), Cellebrite (CCO, CCPA), and SANS (GFCE, GASF, GSEC, GMOB) and the FBI, people take note and look to you to explain the complex in understandable ways.  
MF: How do you manage to keep up on the latest trends in digital forensics? 
TW: I just left the trenches April 11, 2022, so I hope to keep reading, learning, and exploring data to keep abreast of trends and troubles. I have a laboratory of examiners I left that I will stay in contact with for the rest of my life, that will keep me informed. I also plan to keep moving forward and seek additional certifications such as the MCFE, MCME, MCCE, and the MCVE.   
MF: What trends do you see coming down the pipeline in digital forensics? 
TW: While most point to encryption and impediments to getting at the data, I think the lack of certified quality examiners working on both sides of the courtroom sides and "cowboy forensics" is beginning to shape the legal rulings—and not in a good way. Too many persons attend one or two classes and then claim to be examiners. In addition, too many laboratories are facing an overwhelming caseload and backlog, which has started a movement to push button examiners that do not understand what the tools are doing under the hood. This leads to putting people on the stand to explain the sources of data that may or may not understand what their tools are telling them. That's one of the things I have discovered about Magnet that I really like, they (now we) don't just say "push this button" they tell examiners what the button does and what the extracted data truly means.   
Thank you, Thad! Welcome to the Training team and to Magnet Forensics overall – we look forward to seeing your future contributions.
Read our previous interviews with Director of Training Operations Jamey Tubbs, Chris Vance, Doug Estes, Lyn Goh, Larry McClain, Hoyt Harness, Jerry Hewitt, Justin Almanza, Katie Bressington, Nick Bria, Cody Flowers, and Luke Smith.
Click here to go to the Magnet Forensics Training and Certification Portal.