Meet Magnet Forensics' Training Team: Larry McClain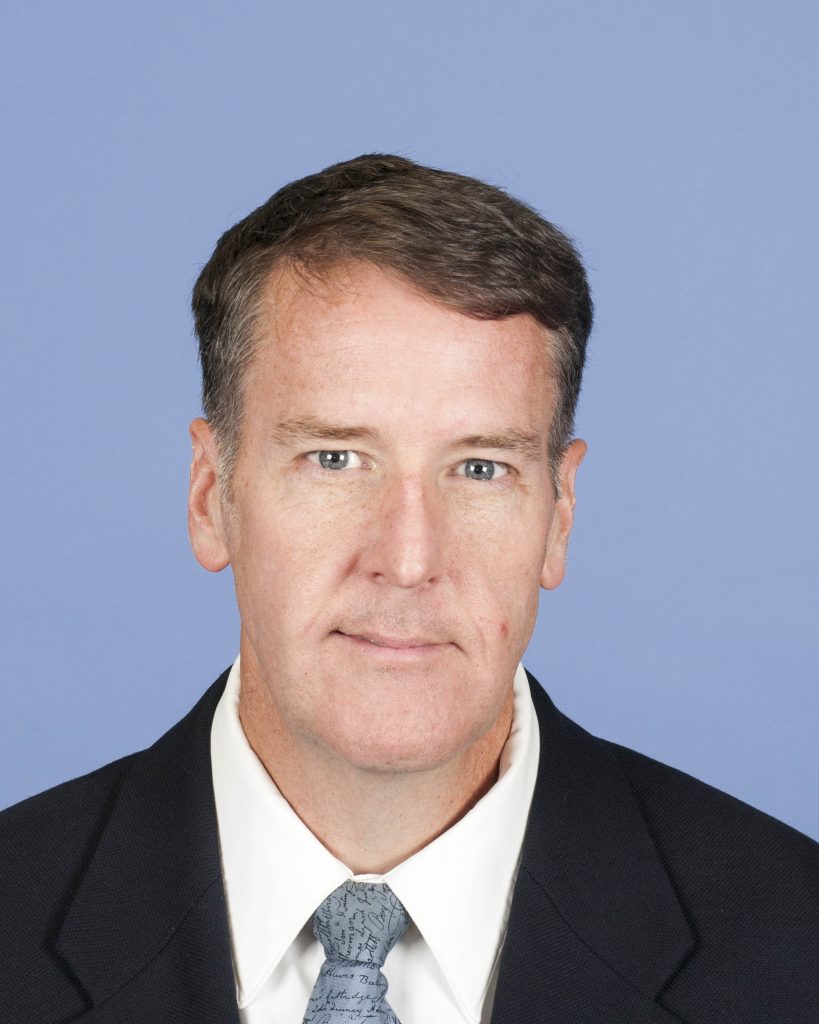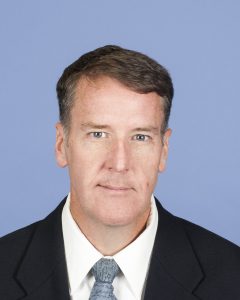 We're continuing our "Meet the Forensic Trainer" series this summer with an introduction to Larry McClain, who joined the Magnet Forensics Training Team in July. Larry comes to us with many years of investigative digital forensics experience in both criminal and civil cases, as well as training experience from his military and law enforcement careers. Read on below!
Want to learn more about what courses are offered? Visit our Training & Certification page for more information.
MF: Tell us about your life before becoming a Trainer.
LM: I served as a Scout/Sniper in the United States Marine Corps, and when I was thinking of getting out I was not sure of the next step. We had spent time working with law enforcement SWAT teams, and I enjoyed being around them. They had the same camaraderie that we enjoyed in the Marines, so it was a natural transition.
I spent 23 years in law enforcement fulfilling various roles, but my passion was for investigations. Being a detective and solving cases was a true passion for me. I started working everything from stolen bicycles to homicides. As the field of computer forensics developed, I quickly figured out that if you want to solve a case and secure a conviction then follow the digital footprints!
This led me to becoming involved in cyber investigations and becoming a Computer Examiner. I served with the O'Fallon, Missouri (MO) Police Department in the St. Louis, MO metro area. As a detective I was detached to the Regional Computer Crime Education and Enforcement Group. We served as part of several task forces, including the FBI Crimes Against Children Task Force, the Secret Service Electronic Crimes Task Force, and the Missouri Internet Crimes Against Children Task force.
After retiring I spent about a year and a half in private consulting doing forensics on civil cases. A great deal of those were intellectual property theft type cases and incident response.
MF: What made you want to be a Trainer?
LM: I am not sure that I set out to become one but over the years I had been placed in those roles. I went from teaching Marines marksmanship and land navigation, to spending years as a Field Training Officer teaching new police officers fresh from the Academy how to do the job, to teaching law enforcement officers techniques and tools to handle electronic crime scenes. Eventually I developed and taught courses in Cybercrime and Digital Forensics at several universities.
MF: What type of training have you taken part in personally? What is your favorite part of the role?
LM: Throughout both my military and law enforcement careers I have been blessed to have been involved in continuous learning in a wide range of subjects. The courses on cyber investigations and digital investigations by those who were working daily in the field with me impressed me the most. For example, those courses where investigators looked at technology and said, here is how I found a way to leverage this technology to solve crime, to get to the truth of a matter.
Some of the best computer forensics, mobile device examinations, social media investigations, combatting child pornography and human trafficking courses were from the International Association of Computer Investigative Specialists (IACIS), the Federal Law Enforcement Training Center (FLETC) and the National Computer Forensic Institute (NCFI). My favorite part of those courses was the ability to take that knowledge back to my agency and help the team solve crime.
MF: What excites you the most about a new class?
LM: I love meeting the new students from all over, meeting people who are passionate about uncovering the truth and making a difference. I also enjoy travel and getting to a new place and seeing some great sights.
MF: Do you ever learn anything from the students?
LM: Every time I am with a group of students I learn something new. Everyone can be your teacher. Everyone knows something that you do not. That can range from computer forensic artifacts, investigative techniques, all the way to great BBQ advice or maybe even a fly-fishing technique.
MF: Is there a moment that stands out the most to you in your career in the classroom?
LM: There are many moments when you see the proverbial light bulb go on or when you talk about a method and someone either has a current case or has had a past case that they can apply the knowledge to. The moments when you can make that kind of impact and help someone be successful are big wins.
MF: What do students get out of training in person that they can't get on their own?
LM: I would love to say it is the great content that we deliver, but just as important is the knowledge and the working relationships they get from their peers. Getting hands on the keyboard and having other people to bounce ideas off as well as to trade techniques with is invaluable.
MF: How prepared do you feel students are to use Magnet Forensics products after taking the training course?
LM: The minute a student steps out of the classroom they are ready to get after it. The key is using the knowledge and the tools routinely so that it stays fresh. The manuals also provide a great resource to refresh memory and the training team loves hearing from students and assisting them.
MF: What is unique about Magnet Forensics' approach to training?
LM: Our approach to the training is the same as the tools we train. What is it that the examiner/investigator needs to be the most successful? That is what we go after. We have been in the seats doing the job. We know the challenges. We work to address them. We listen to our students and adjust to the ever-developing field that is digital forensics.
MF: Why do you think certification is important to examiners?
LM: It is not only important to examiners but to the community. From the field or office to the courtroom, it shows a commitment to excellence. A good CV shows the pursuit of knowledge and a commitment to the field. For example, the Magnet Certified Forensic Examiner (MCFE) certification shows that an examiner has taken their training and gone the extra step to master the tool they are using during their exams.
MF: How do you manage to keep up on the latest trends in digital forensics?
LM: A great way for me is the interaction and feedback with the students who are working cases every day. I also do a lot of professional reading from blogs, listservs, and great posts on social media from folks in the field. Also, my co-workers here at Magnet, just like the folks I worked with in law enforcement, are at it every day. We make it our job to help law enforcement, military, and private consultants have the latest information.
MF: What trends do you see coming down the pipeline in digital forensics?
LM: A lot of the trends are being driven by the large case volume both in terms of numbers of cases and the amount of data we are dealing with. One of the trends I think examiners will start seeing is a move to a more collaborative approach in which examiners will prioritize cases that need more of their expertise.
Look at Magnet's Tracks Inspector [Magnet REVIEW]. This is a new tool from Magnet that allows investigators to access a complete digital investigative solution in a timely manner. They can discover new digital information sooner and match those digital footprints to the physical ones and ask the right questions sooner.
MF: Any final words of wisdom you'd like to share?
LM: "Life moves pretty fast. If you don't stop and look around once in a while, you could miss it" (Ferris Bueller). I would also like to take the chance to say thanks. Thanks to those who are doing the hard work. Thanks to those who every day seek to uncover the truth and especially those who work to protect the innocent.
Thank you, Larry! We're very pleased to have you on our Training team and look forward to seeing your future contributions.
Read our previous interviews with VP Training Chuck Cobb, Director of Training Operations Jamey Tubbs, Chris Vance, Patrick Beaver, Doug Estes, and Lyn Goh.
To be notified when the last post in our series goes live, please be sure to subscribe to our blog (enter your email to the right)!
Click here to go to the Magnet Forensics Training and Certification Portal.