Meet Magnet Forensics' Training Team: Doug Estes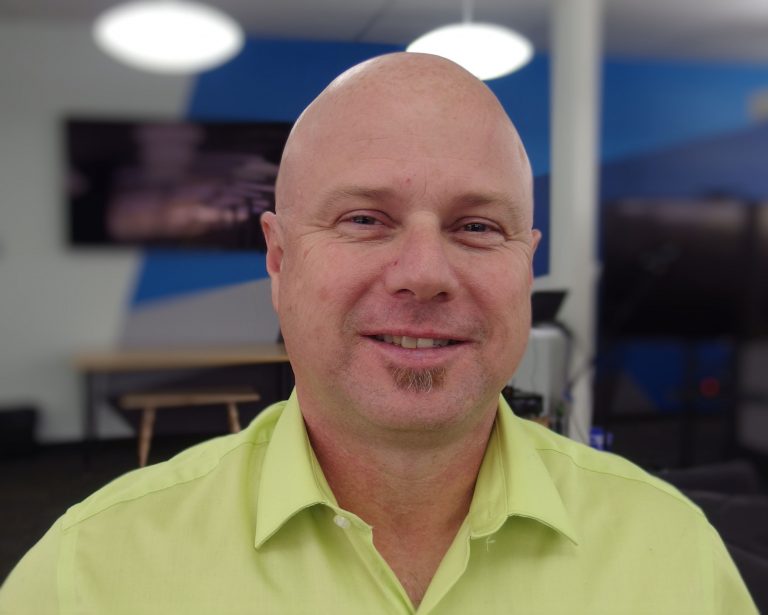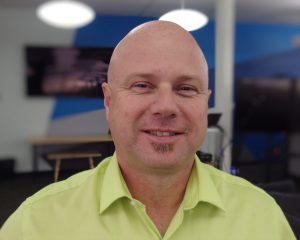 We're continuing our "Meet the Forensic Trainer" series this summer with an introduction to Doug Estes, another of the newer faces on our Training team. Doug also came to us directly from law enforcement, and talks a little about how his past experiences helped him develop his training style. Read for more below!
Want to learn more about what courses are offered? Visit our Training & Certification page for more information.
MF: Tell us about your life before becoming a Trainer.
DE: Prior to joining the Magnet Forensics team, I was a Senior Special Agent with the Arkansas State Police. I started my forensics career around 1998 with a dongle and a [Forensic Recovery of Evidence Device] FRED forensic machine with the serial number of 1. My boss at the time thought, "Hey, I think this computer thing is going to turn into something in the future."
Man, was he right. I spent 8 of my 28 years of law enforcement experience working investigations related to online enticement and the sexual exploitation of children while participating in the Arkansas Internet Crimes against Children Task Force. Prior to my law enforcement career, I worked at my family's business, where we manufactured farm equipment that was sold in 38 states and 9 countries.
MF: What made you want to be a Trainer?
DE: I always enjoyed teaching because teaching allows me to share my knowledge. I feel we have been entrusted to pass on our knowledge, experiences, challenges, successes and failures. When I was in high school, I was a 2-time state runner-up in the Extemporaneous Speaking competitions, so not having the fear of speaking in front of large groups has helped me to not be afraid to stand up and give a lecture, present, or provide training to the largest groups.
I enjoy the interactions that occur between the speaker and audience. Personal interaction is a good thing in the days of technology, as we often lose that personal touch.
MF: What type of training have you taken part in personally? What is your favorite part of the role?
DE: I have received thousands of hours in various training programs in my 28-year law enforcement career. From drug investigations, SWAT operations, firearms, fire investigations, K9 handler, and various criminal investigations classes.
Later, as I started my forensic career, I became certified in Cellebrite, XRY, Lantern, and other forensic vendors' [tools, plus] specific certifications such as IACIS. I [also] received training from NCFI-MDE course. My favorite part was when I was able to take the knowledge I received and relate it to a successful outcome based on new techniques.
MF: What excites you the most about a new class?
DE: I would say getting to meet new people who are just as passionate as I am. Willing to learn, ask questions, share their experiences, successes and failures, what worked, and what didn't, so we can all learn together.
MF: Do you ever learn anything from the students?
DE: Absolutely, in every class. The interactions and feedback always turn into a learning point for the class students as well as the instructor.
MF: Is there a particular moment that stands out the most to you in your career in the classroom?
DE: Every moment spent providing life experiences and hearing about how we make an impact on the lives of so many people is the reward. When we provide some tidbit of information that breaks a case open, creates a successful outcome, rescues a child, or exonerates a wrongfully accused individual, [these] are all tremendous rewards. When the students explain how we have made a difference, that is a stand-out moment.
MF: What do students get out of training in person that they can't get on their own?
DE: Human interaction helps the learning process, as it allows everyone to learn from each other. I know from personal experience, when a person tries to learn on their own, often distractions enter into our learning process. We have our jobs, family, finances, and other triggers that takes our focus away during the learning process. A person has to be extremely disciplined to stay on track on their own and often we put training off until I can get back to it.
In a classroom setting, there is a sense of stability and direction and a sort of accountability with each of the other students.
MF: How prepared do you feel students are to use Magnet Forensics products after taking the training course?
DE: Routinely I receive positive comments after classes and during lunch breaks about how the material we are discussing brings to light more efficient ways to a positive outcome. How the material will be used in cases already examined to utilize new techniques and technology that was presented in the class.
MF: What is most unique about Magnet Forensics' approach to training?
DE: The fact that we are not just about the financials, but are truly concerned about the customer's experience, concerns, and how we can better enable the student to be successful in their exams and cases. Often we receive customer feature requests to make the material or product better. The customer appreciates Magnet's willingness to listen to suggestions. I would say that is a pretty unique in our field.
MF: Why do you think certification is important to examiners?
DE: Certifications are a vital part of the forensic resume. They prove our proficiency and expertise in a certain area. I like to think we have more accountability and credibility when we hold a certification in the tool we are testifying about. Oftentimes we are required to be the subject matter expert, and certifications are vital to that process. We should strive to be the best.
MF: How do you manage to keep up on the latest trends in digital forensics?
DE: Various outlets, social media, co-workers, students in class, other industry professional, and basically anywhere I can receive knowledge. "Wisdom is not a product of schooling but of the lifelong attempt to acquire it."
MF: Any final words of wisdom you'd like to share?
DE: One of my favorite sayings is "The only thing necessary for the triumph of evil is for good men to do nothing." Never be the one to not do something.
Thank you, Doug! As always, we appreciate your insights and experience.
Follow Doug on Twitter, and connect with him on LinkedIn here.
Read our previous interviews with VP Training Chuck Cobb, Chris Vance, Jamey Tubbs, and Patrick Beaver.
To be notified when the next posts in our series go live, please be sure to subscribe to our blog (enter your email to the right)!
Click here to go to the Magnet Forensics Training and Certification Portal.