Meet Magnet Forensics' Training Team: Jamey Tubbs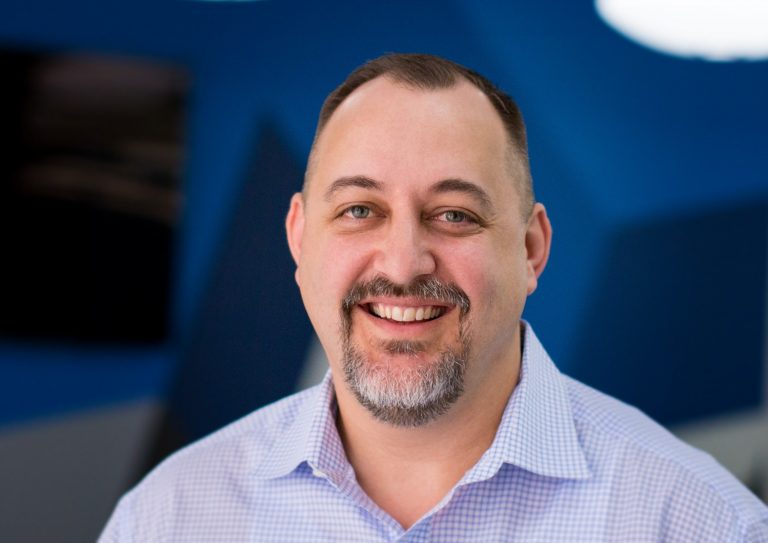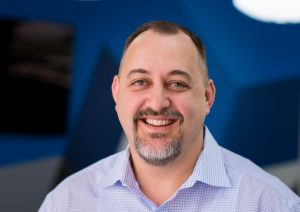 Back in October we kicked off a new blog series to introduce the team of forensic professionals who make up our world-class Training division. We want you to get to know our trainers, the work experiences that have shaped them, and the knowledge they bring to the classroom as they teach our curriculum.
To that end, we're continuing the series this summer. Some new faces have joined our team, and we hope you'll be as pleased to meet them as we have been! This week, we're highlighting Jamey Tubbs, our Director of Training Operations, whose career in the US Army shaped his training philosophy as well as his digital forensics practice experience.
Want to learn more about what courses are offered? Visit our Training & Certification page for more information.
MF: Tell us about your life before becoming a Trainer.
JT: My father was a Rig Supervisor in charge of multiple oil rigs working for Halliburton. Because the oil field business is ever shifting, we moved quite a bit while I was growing up. We lived in England, New Mexico, Texas, and Nigeria. When my brother and I began high school my parents decided to settle down in Mansfield Texas.
When I graduated high school at 17 I joined the US Army as a Mainframe Computer Repair Technician. 4 years after my enlistment, I decided to become a Criminal Investigation Division Special Agent. I worked my way up to team chief in charge of a team of Special Agents to A Special Agent in Charge of entire offices and regions.
I was stationed at Ft Sill Oklahoma, Ft Lewis Washington, Ft Huachuca Arizona, Kaiserslautern Germany, Giessen Germany, Fort Stewart Georgia, Fort Hood Texas, and 4 deployments in support of the war on Iraq. During my deployments I was awarded with 2 bronze stars and retired from military service with 20 years of service.
In 2001, while a Special Agent Team Chief, I began learning computer forensics in support of felony investigations where the US Army was a party of interest. Making a difference in the lives of victims in every case I touched was the most rewarding part of being a Special Agent, which I still carry with me today.
MF: What made you want to be a Trainer?
JT: I believe the natural order of a soldier is to train your replacement in case you fall during battle. It is what soldiers are taught from the time they become a corporal or sergeant. I don't believe I became a trainer once I retired from the military. I believe I was groomed into becoming a trainer from my early time in the military. I think training others and passing along our knowledge is an important part of leaving the earth a better place than we found it.
MF: What type of training have you taken part in personally? What is your favorite part of the role?
JT: I have been through training at the Federal Law Enforcement Training Center in Brunswick Georgia, the Defense Computer Crime Center in Linthicum Maryland, EnCase Classes from Guidance Software, and EC-Council Classes, as well as SCUBA certification through PADI, and Airborne parachutist from the US Army. The training I preferred the most would have to be the Parachutist training because it was exhilarating and dangerous yet very rewarding.
MF: What excites you the most about a new class?
JT: The idea that I am going to learn something new from every class I teach. Teaching a room full of smart, like-minded people to protect the innocent and stand up for those who are unable to stand up for themselves, is very powerful.
The collaboration of people coming together from all walks of life to solve problems makes people capable of solving any problem. The problems we face today with sexual exploitation of children, computer hackers, and the everyday criminal who leave traces of their activities on their devices—whether they be mobile devices, or computers, or the Internet of Things—is ever growing.
To be in the company of the people charged with the responsibility of stopping those criminals if we can, or preventing further acts if we can't, is inspiring to me and keeps me motivated and inspired.
MF: Do you ever learn anything from the students?
JT: I learn something new from students in every single class and look forward to what I am going to learn with each new class. Computers and mobile devices are ever-changing and ever-evolving, and if we do not continue to evolve and change with them by learning new techniques and sharing our knowledge, then we are handing an advantage to those who would exploit the weak and choose to do harm to the innocent.
MF: Is there a particular moment that stands out the most to you in your career in the classroom?
JT: No, they are all rewarding and I hear repeatedly from students the impact that the training has in ongoing investigations. Just to know that I am a part of positively affecting the outcome of investigations to save the innocent is outstanding enough.
MF: What do students get out of training in person that they can't get on their own?
JT: I repeatedly find that self-taught individuals seem to choose options during processing that are not the most efficient based on their lack of understanding of the tool. Being efficient is the key to success. There are so many investigations with huge amounts of data, that we have to be the most efficient we possibly can in order to reduce the backlog and put bad people in jail.
There are new artifacts being supported all the time. Magnet AXIOM releases almost monthly because we want to get the updates to the examiners as fast as possible to aid their investigations. Sometimes self-taught individuals don't understand the new artifacts, and how combined with other artifacts, they tell a story.
Also, the power of collaborating with other individuals who may use the artifacts in a different way to tell the story of the crime is very powerful.
MF: How prepared do you feel students are to use Magnet Forensics products after taking the training course?
JT: I hear students discussing the training on breaks and at lunch and the impact the training is having on how they will conduct examinations in the future in a positive way. Every student fills out a survey to determine if they feel they are more prepared to investigate after taking our classes, and we receive resounding "Strongly Agree" comments for this question.
It is easy for me to say they are more prepared, but taking it directly from them that they strongly agree they are more prepared to investigate computer crimes after taking our training is very powerful.
MF: What is most unique about Magnet Forensics' approach to training?
JT: Magnet Forensics' artifact-first approach is something we believe in very much. A traditional file system forensics approach, with the sheer amount of data being examined, is an approach that is not the most effective and wastes time.
Let's focus on a metaphor to help understand this approach. When digging a well for water, you start at the top and begin drilling. When you hit the water table and get clean water, you can stop.
Some people dig a little bit deeper to make sure they account for any variation in the water table based on drought or flooding. In that regard, digging a well is like forensics, in that you don't start at the bottom of the well and dig up to the surface—and you also stop digging when you reach the intended goal of proving or disproving the item of evidentiary value.
MF: Why do you think certification is important to examiners?
JT: Certification in everything we do is important. In order to show proficiency in a given task, we must have a way to evaluate that proficiency. Law enforcement officers routinely practice their firearms proficiency. After every qualification range, there is a certification issued to show all concerned that when they were tested they were proficient in what they were doing. I love the fact there is a certification for doctors, as my life is in their hands—much like the life of the accused is in the hands of an examiner when proving or disproving an allegation.
MF: How do you manage to keep up on the latest trends in digital forensics?
JT: Teaching students in the classroom keeps my skills sharp as they are really smart people collaborating with each other. I am also a geek at heart and have a huge desire to know how things work. When I was a child, I was the one who took apart all of my father's electric tools to figure out how they worked.
I think having and inquisitive nature always helps. I also attend classes in the forensic community and conferences as well. Developing curriculum makes you research everything about the topic. Not working active investigations daily allows me the opportunity to reverse engineer a lot of artifacts that most active examiners don't have. That is another plus of going to formal training for our students: we do the work of researching the artifacts for them to be able to learn and ingest it quickly.
Thank you, Jamey, for your insights and continued service to Magnet Forensics! Follow him on Twitter @jameytubbs, and connect with him on LinkedIn here.
To be notified when the next posts in our series go live, please be sure to subscribe to our blog (enter your email to the right)!
Click here to go to the Magnet Forensics Training and Certification Portal.