Meet Magnet Forensics' Training Team: Patrick Beaver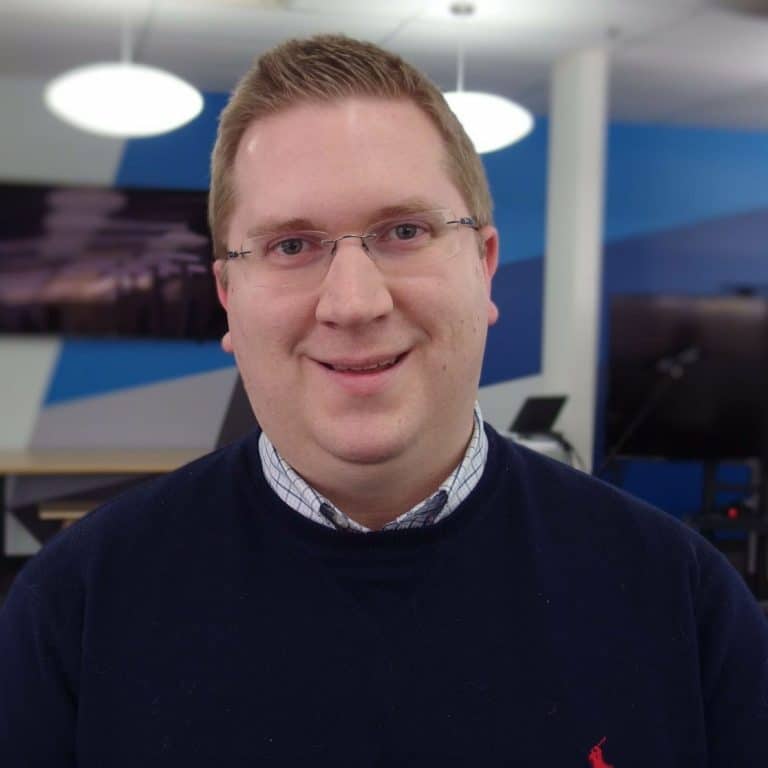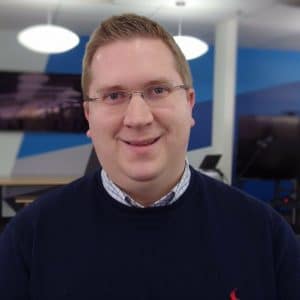 We're continuing our "Meet the Forensic Trainer" series this summer with an introduction to Patrick Beaver, one of the newer faces on our Training team. Patrick came to us directly from the law enforcement world, with extensive experience investigating Internet Crimes Against Children cases, and describes how the training he's personally participated in inspires him as a trainer. Read on below!
Want to learn more about what courses are offered? Visit our Training & Certification page for more information.
MF: Tell us about your life before becoming a Trainer.
PB: Prior to joining Magnet I was a Special Victims Unit Detective with the Loudoun County Sheriff's Office in Northern Virginia. For several years I was assigned to the Northern Virginia/Washington D.C. Internet Crimes Against Children Task Force (NOVA/DC ICAC) at the Homeland Security Investigations Cyber Crimes Center in Fairfax, Virginia.
While at ICAC I carried an active case load of eighty plus cases at any given time and traveled all over the United States hunting down child predators who committed crimes in the Northern Virginia area. I [also] worked with Congress on holding electronic service providers and internet service providers accountable for not responding to lawful search warrant requests from law enforcement.
I've written several briefs and testified before Congress at the House Judiciary Committee on Crime, Terrorism, Homeland Security. While at the Sheriff's Office I was also on the Civil Disturbance Unit and served on protection details for the past three presidential inaugurations, with the last detail working protective intelligence with the Secret Service.
Prior to joining the Loudoun County Sheriff's Office, I was in the United States Marine Corps, Semper FI!
MF: What made you want to be a Trainer?
PB: While assigned at NOVA/DC ICAC, myself and a Special Agent with the Virginia State Police were tasked with teaching a child exploitation deconfliction program called iCritt and teaching Griffeye to our task force members. I enjoyed teaching and seeing students pick up concepts to make their job much easier and help rescue children.
Prior to teaching the two software programs I was a certified instructor for Chemical Munitions, Flash Bang, Less-lethal Munitions, and Oleoresin capsicum (OC Spray) better known as a Grenadier Instructor for law enforcement.
I enjoy meeting new students every week and getting to know the challenges they have in their work environment and helping to educate them to make their work experience an absolute success.
MF: What type of training have you taken part in personally? What is your favorite part of the role?
PB: No matter what my job is, I'm a forever student. I love the idea of sitting down and learning new concepts or refining my skills on a certain topic. I've had the opportunity to travel and take several thousand hours of training. I've learned everything from marksmanship, computer forensics etc.
One of my best courses was when I was given the honor as an ICAC member to sit in the Department of Homeland Security Basic Computer Evidence Recovery Training (DHS BCERT) course that was held in Fairfax County. This was an eight-week course that allowed me to fully immerse myself into forensics and work with individuals from the Homeland Security Investigations Human Exploitation Rescue Operative (HSI HERO) program.
MF: What excites you the most about a new class?
PB: I enjoy stepping into a new class and getting to meet new people and individuals I might have worked with in the past. Seeing the excitement on the faces of students who are eager to learn is what motivates me. I learn many things from students in class which helps me become a better trainer.
MF: Do you ever learn anything from the students?
PB: Every class I teach I'm learning new things from students. The amount of experience the students bring to class is a force multiplier of experience and knowledge. Each class I teach is like being a student in a class.
MF: Is there a particular moment that stands out the most to you in your career in the classroom?
PB: For me it's after I'm done teaching and I get an email or phone call from the student telling me the success they had in their work environment. Especially when I hear about a suspect being arrested or victim being rescued as a direct result of the training.
MF: What do students get out of training in person that they can't get on their own?
PB: Training in person allows students to feel free to ask questions and converse with the other students and instructors during break/lunch. Training in person also allows the students to draw from the experiences of everyone in the classroom and network. Training in person gives a student the ability to step away from their office setting and concentrate on the training in front of them, instead of being pulled away every hour for a work-related task.
MF: How prepared do you feel students are to use Magnet Forensics products after taking the training course?
PB: When students complete Magnet Forensics training courses, they're prepared to hit the ground running. I get feedback all the time from students who, at times, leave class and drive right back to their labs and begin working with our product as they experienced the power of it in class. I believe students leave training with the knowledge and motivation to integrate Magnet Forensics products into their forensic workflow.
MF: What is most unique about Magnet Forensics' approach to training?
PB: We value the customer's experience and input into the future of Magnet. Each student's input is valued and taken seriously. The best way to improve training and Magnet Forensics products is hearing from the community end users. We value and appreciate our fellow examiners' feedback.
MF: Why do you think certification is important to examiners?
PB: Certifications allow examiners to go to court and present a document that proves their expertise in a certain forensic product. In my experience, having a certification adds value and legitimacy to what I'm testifying to in court. Having a certification can be added to your Curriculum Vitae (CV) for any forensic expert witness testimony in local or federal court.
MF: How do you manage to keep up on the latest trends in digital forensics?
PB: I use Twitter/Linkedin to follow individuals who I've learned from in the past or different forensic blogs I follow. In the forensic community I believe we learn from each other by having constant discussions in person, email, or by blog.
MF: Any final words of wisdom you'd like to share?
PB: Always challenge yourself and be open to new ideas and methods when it comes to forensics. Never assume someone else is researching something, challenge yourself to be the first to discover what something means when conducting forensic research.
MF: What trends do you see coming down the pipeline in digital forensics?
PB: I believe at Magnet Forensics we've taken the steps forward to anticipate the trends in forensics, such as Magnet.AI and Connections. I see digital forensics becoming more complex with encryption methods in mobile. I believe further cloud integration with forensics to include more artifacts from internet other things (IoT).
Thank you, Patrick! As always, we appreciate your insights and experience.
Follow Patrick on Twitter, and connect with him on LinkedIn here.
Read our previous interviews with VP Training Chuck Cobb, Chris Vance and Jamey Tubbs.
To be notified when the next posts in our series go live, please be sure to subscribe to our blog (enter your email to the right)!
Click here to go to the Magnet Forensics Training and Certification Portal.