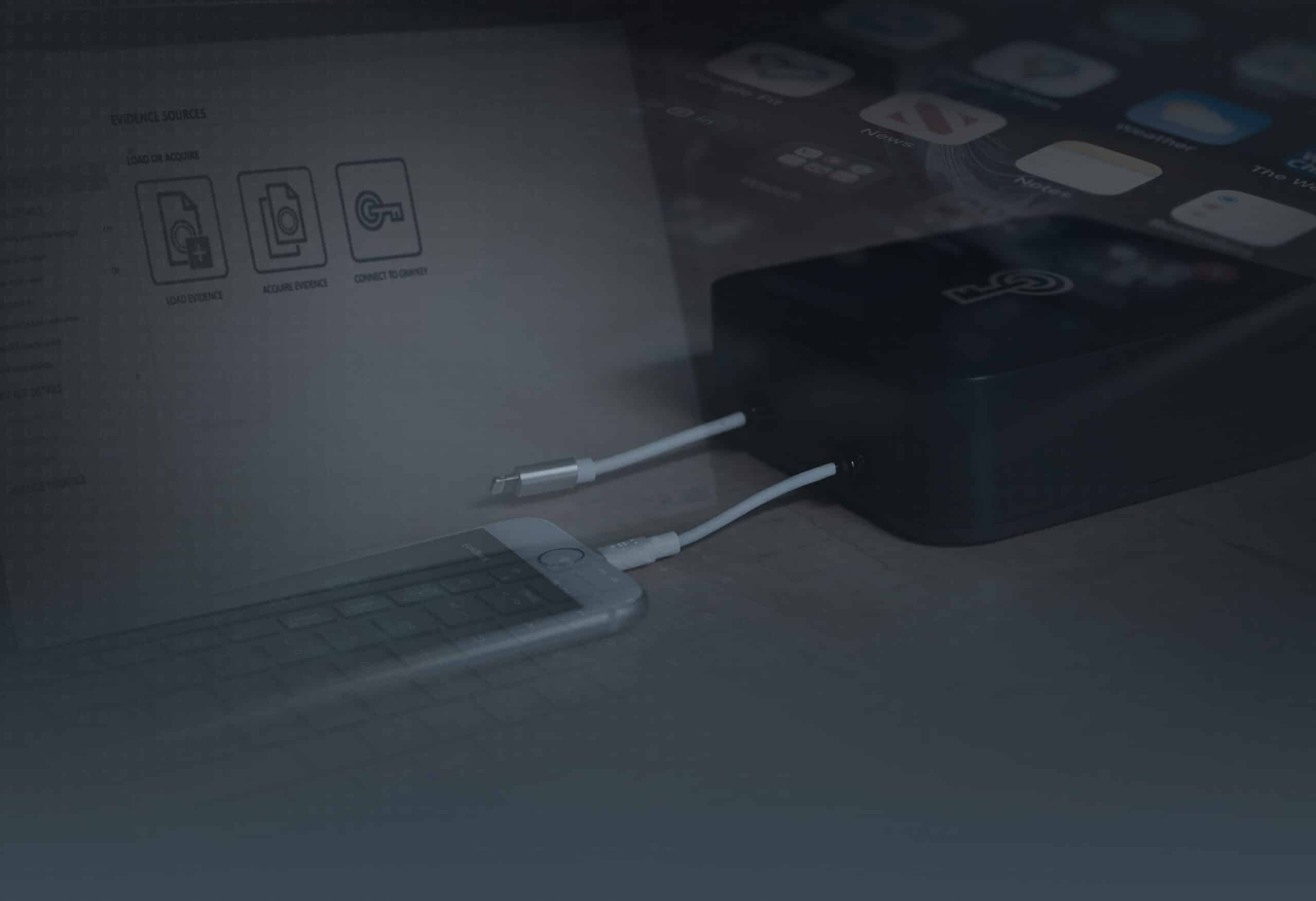 An Exclusive Partnership Committed to Seeking Justice and Protecting the Innocent.
The Most Advanced Solution for iOS Investigations
Magnet Forensics and Grayshift, the makers of GrayKey, are working together in an exclusive global technology and distribution partnership to offer law enforcement agencies the most advanced investigations on iOS devices available today — advancing our common goal to empower law enforcement agencies in their pursuit of justice.
GrayKey is available for purchase directly from Magnet Forensics to law enforcement agencies in select countries around the world.
Use GrayKey as Your Primary Tool for Acquiring Images from Locked and Unlocked iOS Devices
START YOUR INVESTIGATION WITH GRAYKEY – THE INDUSTRY-LEADING iOS ACQUISITION SOLUTION
GrayKey is the most advanced solution to recover data from iOS devices, extracting encrypted or inaccessible data — including the full file system, decrypted keychain and process memory.
When devices are lawfully acquired, GrayKey also provides the benefit of unlocking iOS devices when the passcode is unknown, preserving the chain of custody since the devices no longer need to physically leave the forensic lab.
Built for law enforcement, GrayKey is a cost-effective solution that labs of any size can use in-house.
Magnet AXIOM: The Best Solution for Processing GrayKey Images
Combined with GrayKey's industry-leading iOS acquisition, AXIOM gets the most data and provides the best analysis for iOS devices. And with GrayKey integrated directly into AXIOM, loading iOS evidence is easier than ever.
Get the Most From Your GrayKey Extractions with AXIOM
STREAMLINE PROCESSING OF GRAYKEY IMAGES
Quickly load GrayKey images for analysis directly from AXIOM. AXIOM automatically validates that the files were correctly loaded using the images hashes, and you can choose the image components you want to process.
EXAMINE THE FULL CONTENTS FROM iOS DEVICES
Analyze the full file system (including iTunes backup-style images), decrypted keychain, and memory from iOS devices and find evidence that other tools miss.
FIND THE MOST RELEVANT EVIDENCE POSSIBLE
Thanks to the powerful carving within AXIOM, you can find more pictures, chat, and browser history. Uncover detailed subject information with artifacts like KnowledgeC, iOS Wallet, geolocation data, Screen Time, and more.
LEVERAGE POWERFUL BUILT-IN ANALYTICS TOOLS
Analyze evidence from GrayKey images alongside data from other computer, cloud, social media, and mobile evidentiary sources. Built-in Analytics features like Connections, Timeline, and Magnet.AI automatically generate insights that could lead to important breakthroughs in your case.
GrayKey Resources
Want to learn more about using GrayKey with Magnet AXIOM to get the most out of your iOS investigations? Check out one of these resources to get started.