New Updates to Magnet Web Page Saver
Hi! Jessica Hyde here to share about some updates to Magnet Web Page Saver (WPS), our free stand-alone tool that allows you to save web pages. You can learn more about Magnet Web Page Saver in this Tips and Tricks session with our CTO and Founder, Jad Saliba.
We received a lot of requests for features during that Tips and Tricks session, and as a result made several improvements to WPS that we wanted to be sure to share with you! Some of these requests included adding an MD5 hash for the captured pages and support for Tor Connections.
MD5 Hashing of Scrolling Pages HTML and Saved Media
We've added support for hashing both the HTML of the scrolling web page and media extracted. You can see the MD5 hashes in both the Reports and the results brought into AXIOM. For more about bringing WPS results in AXIOM check out this blog post.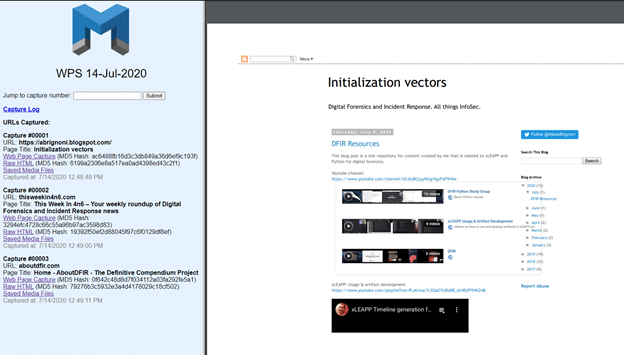 Proxy Support for an Active Tor Connection
Another requested feature was the ability to capture Tor sites. In WPS version 3.2, this capability can be found in the Options menu. From here, you can select the appropriate Proxy type in order to be able to capture these sites.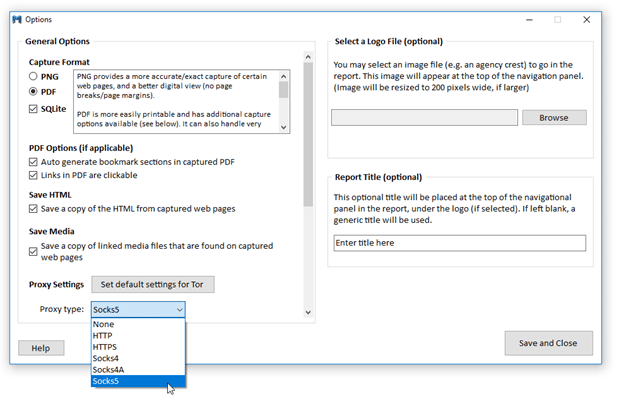 SQLite Export
In addition to HTML or PDF reports, you can choose to create a SQLite database of your WPS results. Starting with AXIOM 4.4, you can bring these results into Magnet AXIOM so that you can report on these results alongside the rest of your case. For details on bringing WPS results into AXIOM please check out this post on Using Magnet Web Page Saver with AXIOM.
If you have any questions or comments, feel free to reach out to me at jessica.hyde@magnetforensics.com.