New Free Tool Available: MAGNET Custom Artifact Generator, Plus Exciting Updates to MAGNET Web Page Saver and MAGNET Encrypted Disk Detector!
We're proud to offer a brand-new free tool to your toolkit, the MAGNET Custom Artifact Generator! We've also made big updates to two of your existing favorites: the MAGNET Web Page Saver and MAGNET Encrypted Disk Detector. Better yet, they're all free!
You can download all of our Free Tools over at the Free Tools page of our website.
Over the years, we've always tried to find ways to provide helpful tools to the community wherever we can — whether it's the MAGNET App Simulator, MAGNET RAM Capture, or our consistently popular Magnet ACQUIRE too. We're happy to keep that tradition going with these newly released Free Tools — read all about them below.
New: MAGNET Custom Artifact Generator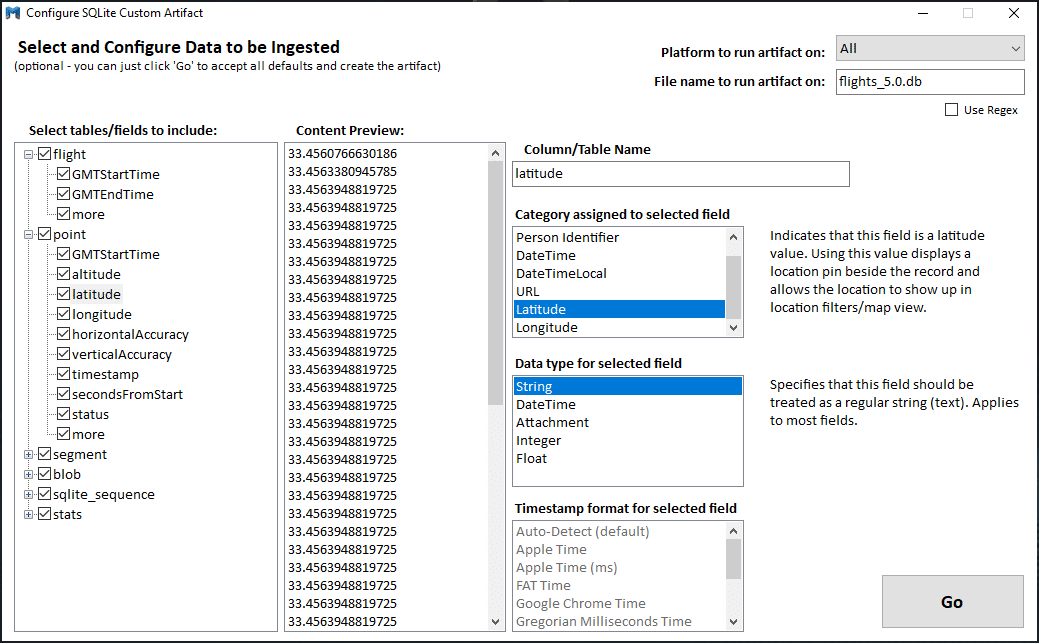 Download MAGNET Custom Artifact Generator here.
The new MAGNET Custom Artifact Generator (MCAG) tool makes it easy to create custom artifacts for use within Magnet AXIOM from CSV (and other delimited files) and SQLite databases. This means you can now build your own custom artifacts to bring data into AXIOM from other sources without needing to know XML/Python or Magnet's API for custom artifacts.
We know that examiners are always looking for ways to bring more data from multiple sources into AXIOM, many times in unsupported formats. Custom artifacts are a very powerful extension to Magnet AXIOM that can make this possible, but they would often require time and some programming knowledge to create.
With the MAGNET Custom Artifact Generator, that process is now simplified so you don't need programming experience to help unlock their power.
Key Features:
Supports CSV/Delimited files (tab-separated, space-separated, or custom delimiters) and SQLite databases
Allows you to configure timestamp fields and other categorization fields and set data types
GUI/Wizard-driven, so no coding experience required
Generated custom artifacts can be saved directly to AXIOM
For a detailed review of MAGNET Custom Artifact Generator check out this blog from Jessica Hyde.
MAGNET Web Page Saver v3.0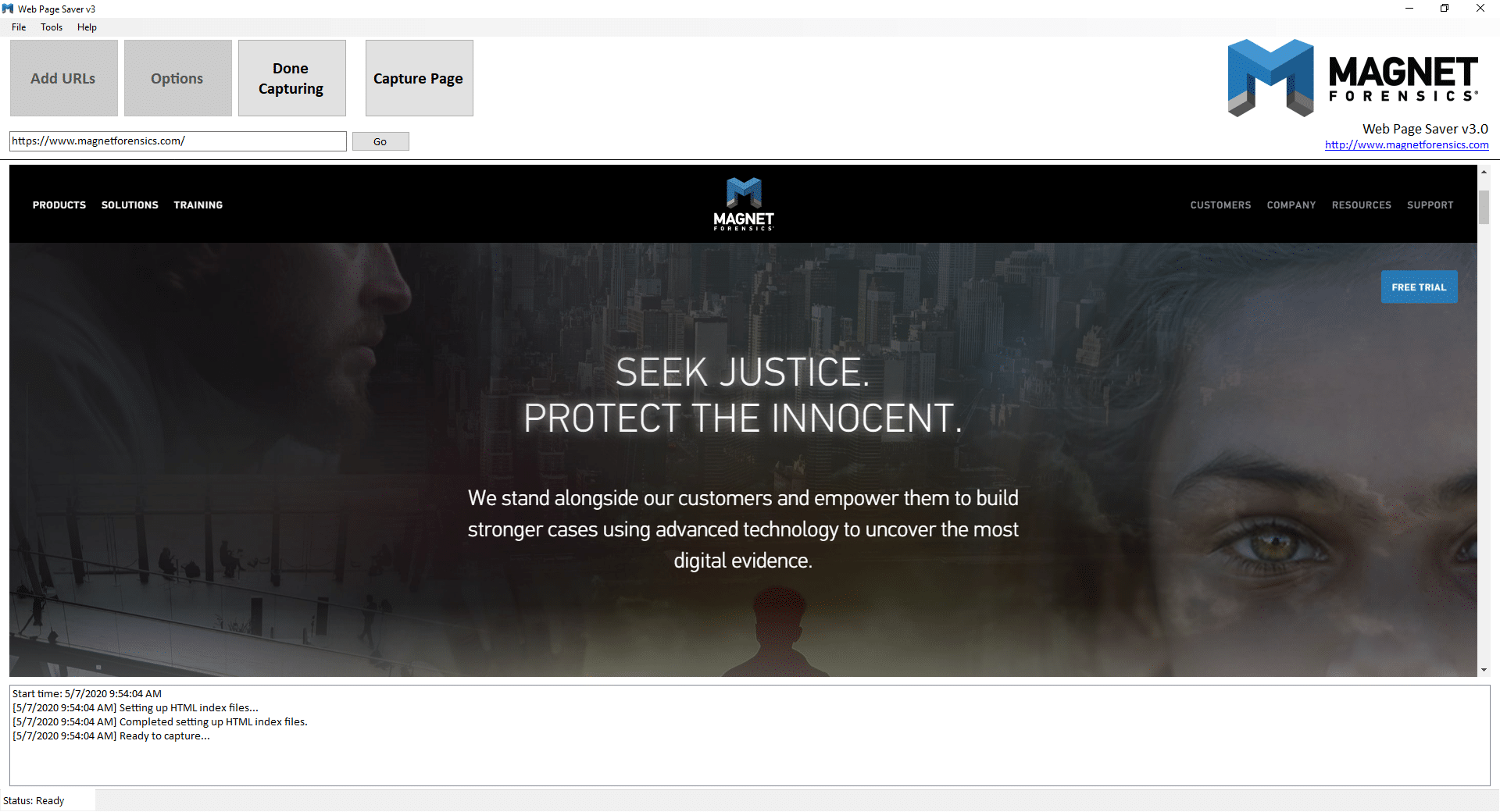 Download MAGNET Web Page Saver v3.0 here.
MAGNET Web Page Saver (WPS) is perfect for capturing how web pages look at a specific point in time. We've brought a lot of new features to WPSv3.0 including:
New SQLite output option: Everything captured goes into a single SQLite database file and a custom artifact is saved to the output folder, enabling you to ingest that SQLite database (or any WPS-generated SQLite database) into AXIOM
Ability to save linked/embedded images and videos (.jpg, .mp4, .png, .bmp, .gif, .avi, .mpg, .wmv, .jpeg, .mov, .m4v, and .flv extensions) from captured web pages to individual files that are easy to scan/hash with Magnet AXIOM afterwards
Web browser interface included to allow for logging into sites/creating sessions prior to starting a capture
Enables Ad-hoc/manual capture of pages, browsing to sites manually and capturing as you go
View progress for long captures when in the automated capture mode
New option to save raw HTML content from captured web pages in addition to the screen capture
New Chrome-based browser/browser engine for displaying and capturing pages – supports all modern pages and doesn't rely on what you have installed on your machine
Updated PDF support with improved capture and new options, including auto-bookmarking and enable/disable links in the PDF
New link to the capture log in the HTML report
MAGNET Encrypted Disk Detector v3.0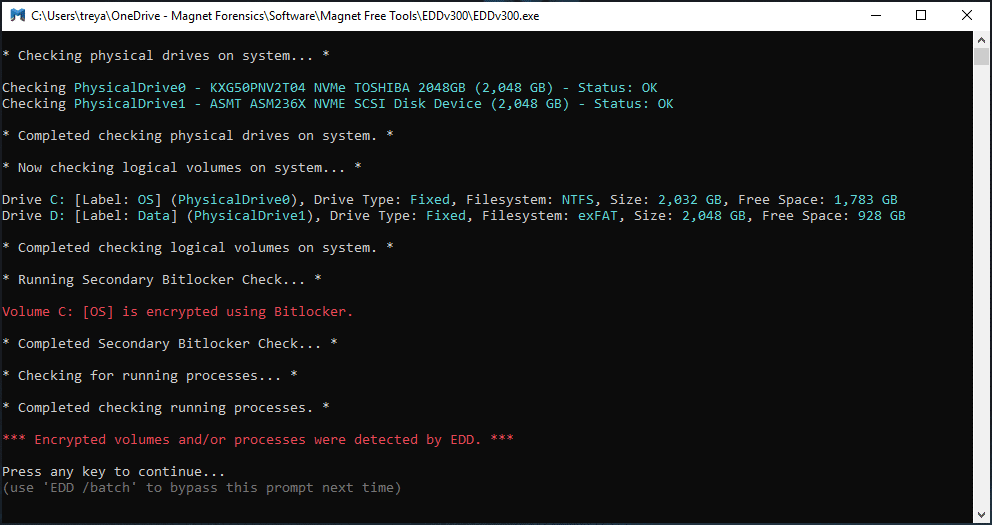 Download Encrypted Disk Detector v3.0 here.
Encrypted Disk Detector (EDD) is a command-line tool that can quickly and non-intrusively check for encrypted volumes on a computer system during incident response.
New Features include:
Overall performance and stability improvements
VeraCrypt support added
You can now specify a single drive to be checked for encryption:

Bitlocker, TrueCrypt, PGP, SafeBoot, and VeraCrypt detection are supported in this mode

This allows EDD to be used in an AUTOMATE workflow to check a drive/mounted image for encryption in order to determine next steps in the workflow

Enhanced information displayed for drives
Download all of our Free Tools over at the Free Tools page!
Please note that Dropbox Decryptor is no longer available as a standalone free tool since its functionality has been included (and updated) within Magnet AXIOM.