Examining Vehicle Data with Magnet AXIOM
Extractions from Berla's iVe software can now be processed and examined in AXIOM. The extracted data is parsed into easy to review categories within the Artifacts Explorer for analysis.
To learn more about Berla and latest iVe updates, check out the Berla homepage.
You can upgrade to AXIOM in-product or over at the Customer Portal. If you haven't tried AXIOM yet, request a free trial here.
Getting Started
From within Berla's iVe software, the examiner will need to export as "Magnet".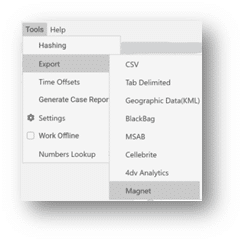 This will save the files with an "ivo" extension. Now it can be ingested into AXIOM Process by selecting "Vehicle" and "Load Evidence" and browse to the "ivo" file.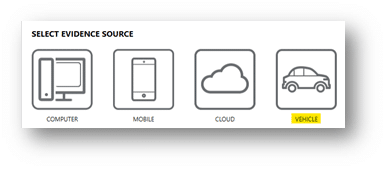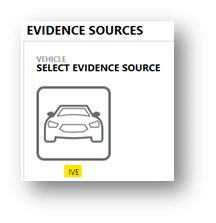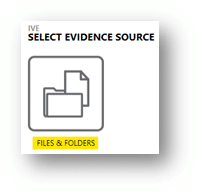 Leave the rest to AXIOM for parsing and categorizing of artifacts that become readily available for review for further analysis.
Within the Artifacts Explorer examiners will find data in categories such as: Communication, Media, Operating System, Connected Devices, and Location & Travel, categories that include such details as:
Call Logs
Additional Information
Events
Device Info
Attached Devices
File Info
Contacts
SMS
Tracking
Trackpoints
Routes
Waypoints
Meta-Info
Phone Numbers
Velocity Points
Velocity Logs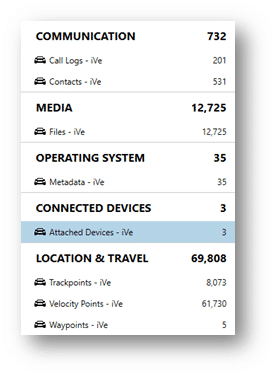 While the data included in the iVe extraction includes data generated by the vehicle's use, data from connected mobile devices may also be parsed. This would include data downloaded from the phone as allowed by the user such as Call Logs and Contacts that were no initiated on the vehicle. Additionally, if a phone call was made using the vehicle's console, those calls would be listed there as well.
As always, Examiners can take advantage of the analytical tools in AXIOM to analyze data as well as features such as World Map view to see the location coordinates plotted on a map. You can also include multiple devices all in one case, such as Berla extractions with a mobile device, whether for the purpose of validating the data recovered or to plot more location data from multiple sources onto a single map.
If you have any questions, please don't hesitate to reach out directly via kim.bradley@magnetforensics.com.