Advantages of Utilizing the Cloud with Magnet REVIEW
Evidence review has often been plagued with hurdles — regardless of the agency's size, location, or budget.
These hurdles have ranged from:
Having to train investigators on different evidence reports and how best to analyze the data
Only being able to have one investigator reviewing a case at a given time
Managing how to efficiently distribute portable cases for stakeholders located in different physical locations
Enter Magnet REVIEW, our web-based collaborative evidence review platform that empowers non-technical investigators to analyze digital evidence via a purpose-built, intuitive interface.
In this blog post we'll discuss the benefits of deploying Magnet REVIEW within a cloud infrastructure, and how we can help cut costs, reduce risk, and enable collaborative investigations within your organization.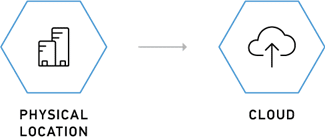 Benefits of the Cloud
Cloud usability, accessibility, and security improvements over the past five years have made cloud-based platforms indispensable to both the private and public sector.
The benefits listed below highlight key cloud attributes that, when paired with Magnet REVIEW, increase efficacy and efficiency for non-technical case collaborators.
Scalability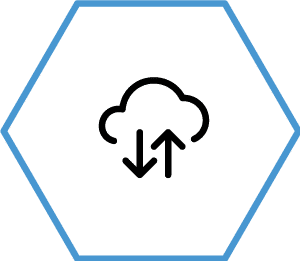 Magnet REVIEW supports examination efforts on a large or singular scale while giving users the ability to segregate or collaborate as needed on cases. While scalability may not seem to be prudent when examiners are evaluating collaboration/evidence review platforms, cloud-based resources tools like Magnet REVIEW have important attributes labs should consider. The ability to multi-task analysis efforts can become essential to case progress, especially when time is a major factor.
How would your lab handle a large case that contained 20+ pieces of digital evidence with several detectives investigating using your current collaboration/review platforms—efficiently?
For agencies that rely on creating portable cases from tools such as Magnet AXIOM or Cellebrite's Portable Reader, this likely involves creating separate exports for one reviewer to analyze at a time, distributing the portable cases (will you be shipping them?), and then waiting for the completed review by investigators. Not to mention, the investigators assisting in the case need to know how to use the various review tools.
Additionally, we know that working with procurement for equipment can be a long and tedious process when it comes to having funds available for both major lab upgrades as well as for everyday tools. In times of need, say for instance in the above-mentioned scenario where there's a major investigation with potentially dozens of pieces of digital evidence, would your lab be able to scale to meet the need of the investigation today?
When the need arises, Magnet REVIEW can seamlessly scale your resources to meet your agency's needs. Rather than procuring and maintaining a growing number of hard drives, you can scale your storage or computing power without needing to go through lengthy procurement processes or increase your physical infrastructure. Cloud-based tools such as Magnet REVIEW can often come at a cost savings to your agency as well, since you're only paying for the resources you need. The ability to scale back down after temporarily scaling up during a large investigation gives flexibility to your lab, allowing you to support investigations without any downtime.
In major investigations, where time is of the essence, all investigators recognize there is a short window of time before leadership starts asking for status updates as well as asking why processes are taking as long as they do. Magnet REVIEW removes the bottleneck for evidence analysis, allowing for multiple investigators to collaborate across the same case, at the same time.
Security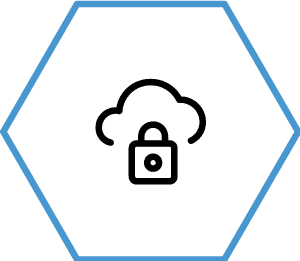 It's inevitable that when there is a discussion about "The Cloud", security of data becomes a major topic of concern. Let's take a closer look into what security is provided when utilizing cloud infrastructure versus traditional review tools.
Cloud providers, such as Microsoft Azure, provide default disk encryption for their services. Azure utilizes 256-bit AES encryption, which is recognized as one of the strongest block ciphers available, and is also FIPS 140-2 compliant, so data both at rest as well as while in transit (via HTTPS) is secure and encrypted when using Magnet REVIEW in Azure.
REVIEW also has built-in role-based access controls for securing evidence that investigators/agents may not be privy to. As seen below, REVIEW allows for both case managers (administration) as well as case members to have access to the particular case that's selected.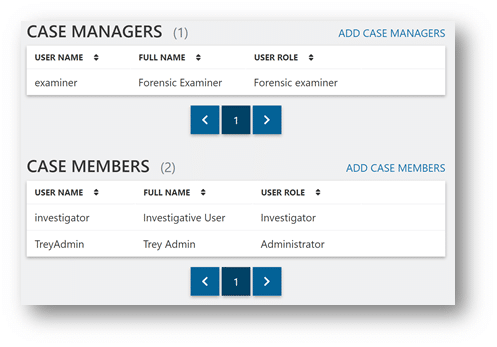 Another security parameter for REVIEW includes automatic idle-session logouts after 10 minutes to protect from unauthorized individuals gaining access to evidence case files if an investigator forgets to log out or doesn't lock their laptop when they step away from their workstation.
Additionally, does your lab currently encrypt the evidence containers that are provided to investigators or counsel for trial prep, so that if a USB or hard drive is misplaced the portable cases or readers on the drives are secure? With Magnet REVIEW, that information will be secure, and easily accessed via a web-browser interface.
Magnet REVIEW is designed to be run from your cloud infrastructure, so security requirements can be modified to meet the needs of your agency. Data resiliency is also important for agencies to consider, regardless of size, you can learn more about Microsoft's CJIS compliance here. Additional information on Microsoft's Azure security compliance documentation can be found here.
You can also learn more about securing your cloud workloads in one of our recent blogs.
Availability & Reliability

Reliability is critical. If a tool doesn't work when it's called upon, chances are you'll think twice before going back for another round of "will this work". Tool reliability can range from being in a situation and needing to deploy a tool like a Taser to being back in your lab and utilizing forensic analysis and review platforms at your agency on a time critical case.
With Magnet REVIEW utilizing Microsoft's Azure cloud infrastructure, you can expect maximum availability and reliability, so when the time comes for you to assign a case to a team of investigators, REVIEW will be operational and ready. Many of Microsoft's products are guaranteed with a 99.9% uptime availability as seen here.
Because of the incredible uptime that SLA's like Microsoft state, cloud infrastructure has additional benefits that would be hard to replicate on-prem. Services such as site redundancies and failover-clustering. A failover cluster is defined as:
"A group of independent computers that work together to increase the availability and scalability of clustered roles (formerly called clustered applications and services). The clustered servers (called nodes) are connected by physical cables and by software. If one or more of the cluster nodes fail, other nodes begin to provide service (a process known as failover) ."
Similar to scalability, availability can simply be thought of as is the service or tool ready when the need arises. Going back to our previous investigation that included a large number of evidence pieces, many labs have viewing areas for investigators to come sit in/near the lab to review case evidence. In our previous case, would your lab have the available resources for several investigators to review evidence at the same time? Magnet REVIEW creates a seamless transition from examiners processing the evidence to posting the evidence to REVIEW for collaboration, additional analysis, and reporting.
For more information on not only availability and reliability, but also additional cloud concepts make sure to check out this blog.
Conclusion
To learn more about Magnet REVIEW or to request a demo with one of our experts please head over to our Magnet REVIEW page. As always, fill free to reach out to me directly at trey.amick@magnetforensics.com if you have questions.