3 Reasons to Automate Enterprise DFIR Workflows
The need to automate enterprise DFIR workflows is greater than ever. Private sector and enterprise organizations are facing an onslaught of cyberattacks that shows no sign of stopping. According to a study performed by Deep Instinct the use of malware increased by 358% through 2020, and ransomware usage increased by 435% compared to 2019.
One of the key drivers of this massive increase is due to threat actors leveraging automation.
Just as threat actors continue to evolve and push the boundaries of technology, so too must organizations and teams responsible for data security and incident response. One way organizations can help keep pace with threat actors is to automate enterprise DFIR tasks and tools.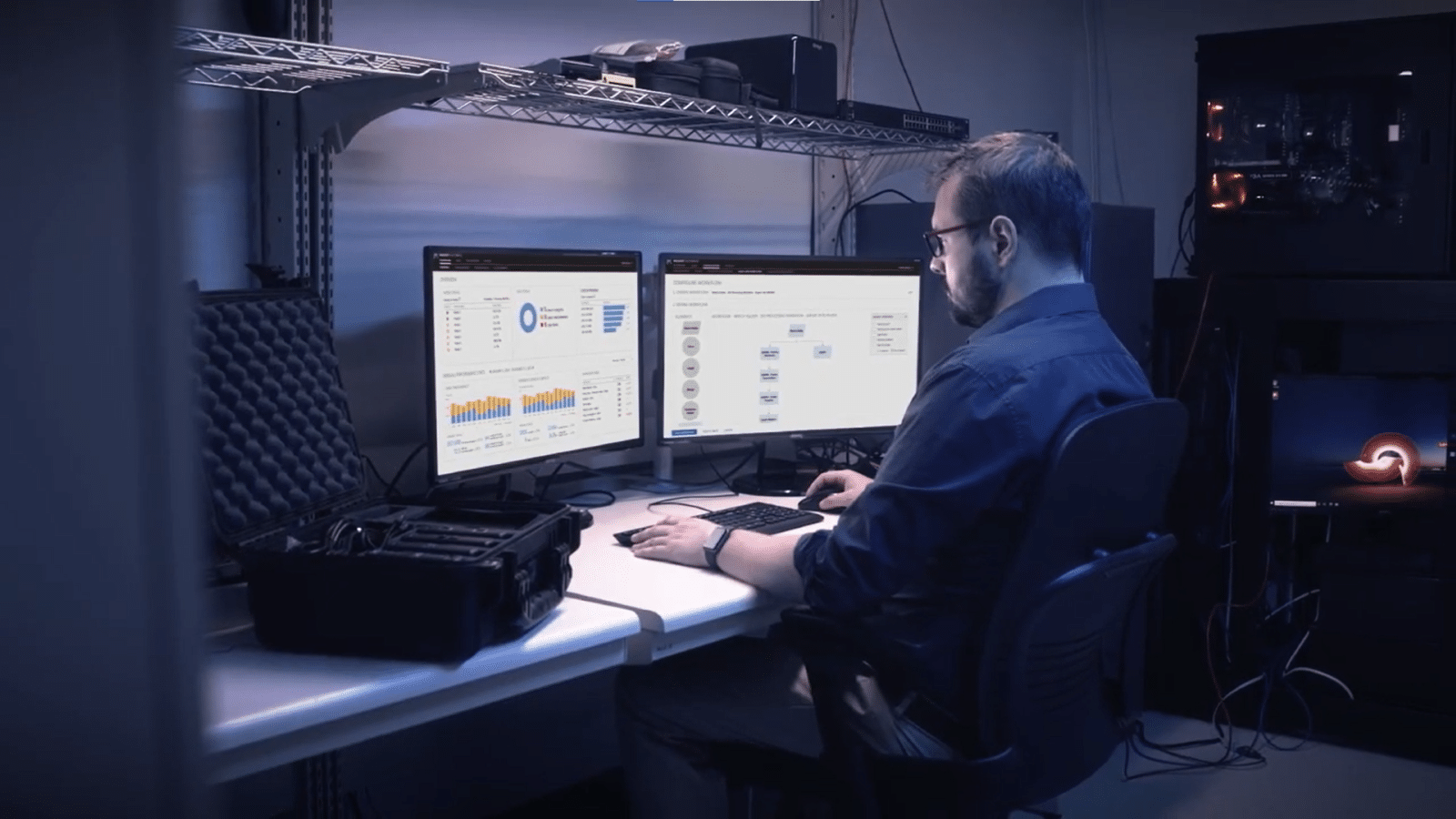 While there are automation & orchestration tools and platforms that fit squarely in the endpoint security or threat detection square hole; these types of platforms aren't designed for the circular hole that is digital forensics and incident response (DFIR). DFIR workflows are unique because they occur after a security incident has happened. The need to collect, process, and analyze evidence in an automated fashion falls outside of the scope of traditional automation tools typically used by SOC teams.
Automation of DFIR workflows can help organizations save time throughout their investigations and help businesses resume operations faster, arm remediation teams with the evidence they need to prevent further damage caused by attacks, and provide the insight needed to ensure attacks of a similar nature don't happen again.
Here are three reasons why enterprise organizations should consider introducing automation into their DFIR workflow.
1. Collect Data From Multiple Targets at the Same Time
Enterprise businesses can potentially have tens of thousands of endpoints—all of them representing a potential evidence source. When a security incident has been identified and a DFIR analyst is tasked with finding the initial point of compromise, it's often not as simple as acquiring data from a single endpoint. Rather it could be ten or twenty endpoints that need to be collected from.
Time is critical in a scenario like this and DFIR teams do not have the luxury of waiting for evidence to be collected, and then processed, one at a time. Nor do they have the luxury of waiting until an examiner begins their shift to start collection of endpoints after evidence has been sitting there since 2:00AM.
Attack Surfaces are Diverse and Growing
It's not just traditional Windows or Mac devices that are potential evidence sources; there are mobile devices, IoT devices, network servers, and cloud-based apps and storage that are also potential evidence sources.
Threat actors are actively exploiting each of these attack surface areas. Many IoT devices are still in their infancy leaving them vulnerable to attack, and likewise the rush to the cloud prompted by the pandemic has seen many organizations fall victim to misconfiguration and security holes.
Today's Workforce is Distributed
The pandemic completely changed the way we work. Gartner predicted that in 2021 51% of all knowledge workers worldwide were expected to be working remotely—up from 27% of knowledge workers in 2019. And that in 2022, 31% of all workers worldwide will be remote (a mix of hybrid and fully remote).
DFIR teams must be prepared to quickly and remotely collect evidence from a target endpoint wherever it is. Gone are the days where devices are readily available for collection and analysis, employees and their devices are now distributed with very little chance of ever going back to a fully onsite workforce model.
How Automation Can Help
By leveraging automation in DFIR workflows, data collection and immediate processing of evidence can begin at any time without needing an analyst to kick them off through the definition of automation rules and playbooks.
And automation also affords organizations the ability to automate the collection of evidence from multiple data sources at the same time which can be completely dependent on the number of processing resources, physical or virtually in the cloud, that they have available to them.
2. Combat the Skills Shortage
At the beginning of 2022, there were approximately 435,000 cybersecurity job openings in the US—up from about 314,000 in 2019.
Skilled talent in cybersecurity and DFIR is in high demand, especially those who are skilled and proficient enough to work on incident response investigations such as ransomware or malware cases.
These individuals cannot be spending their time idly waiting for data to process or be reduced to clicking through menial tasks so they can get to high-value work like forensic analysis of evidence.
Automation of DFIR workflows—such as automating the processing of evidence—can reduce the number of manual touchpoints that require the intervention of a highly skilled examiner. That examiner can then focus their valuable time on the things that matter most, like evidence analysis, cross-functional collaboration, and sharing findings.
3. Make the Most Out of Your DFIR Toolkit
Digital forensics is a science. And while it may be a good idea to have a primary go-to tool, the reality is that the science of digital forensics necessitates the use of multiple analysis tools to test and validate findings ensuring that the method used to gather evidence is accurate and repeatable.
The result is that often enterprise DFIR teams have a diverse toolkit where some tools are seldom used—whether they may be useful or not.
When introducing automation into DFIR workflows, it forces teams to evaluate tools. The tools that are useful get incorporated into automated workflows and their value is recognized. On the other hand, the tools that are not useful become painfully evident, and teams can make the choice to decommission them or not renew licenses saving that money to invest elsewhere.
Learn More About Magnet AUTOMATE
Magnet AUTOMATE is a forensics workflow automation solution that harnesses the power of automation to accelerate and scale up DFIR investigations while empowering experts to focus on what matters – high-value analysis. It automates the collection and processing of evidence from computer, mobile, and cloud data sources. 
With the ability to collect data from multiple endpoints at the same time, AUTOMATE minimizes downtime, reduces repetitive manual tasks, automates the interaction and workflow between DFIR tools, and gives DFIR examiners time back so they can focus on high-value tasks.
Learn more about how you can automate your DFIR workflows in the guide Modernizing Digital Forensics Workflows with AUTOMATE.