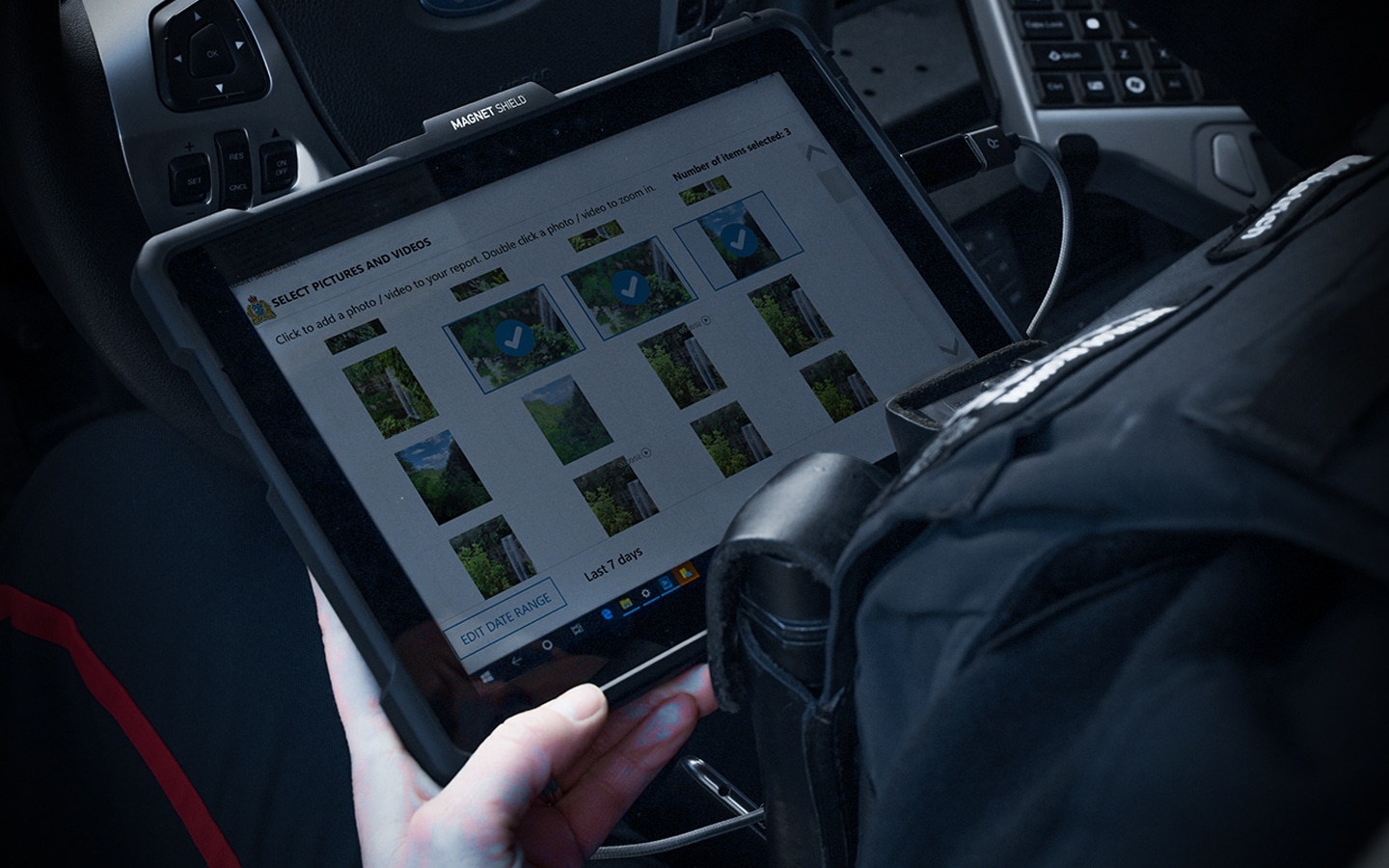 Empower officers to collect and report on fleeting evidence from consenting victims and witnesses while maintaining privacy and building trust with the public.
A Solution For Every Officer
Reduce report writing time, respond to more calls, and spend more time in the community.
Modernize Your Agency
Secure Collaboration
Share with Colleagues
After collecting evidence from the scene, officers can quickly email the evidence report to prosecutors or upload both the evidence and report into their RMS or digital evidence repository via USB.
:
Security
SHIELD was built on the trusted Windows 10 platform and can be configured with multiple IT controls – including password authentication, AD integration and more.
:
Evidence Repository
Coming Soon — SHIELD will automatically upload evidence reports into a secure Digital Evidence repository as soon as you connect to your agency's WiFi.
:
THE RESULTS ARE IN
"SHIELD helps our officers spend more time building trust in the community and allows our officers to take a more victim-centric approach to policing."
88% of the officers who took part in the pilot reported that SHIELD simplified report writing and saved between 30 to 60 minutes per call.
CHIEF LARKIN | WATERLOO REGIONAL POLICE
SHIELD Resources
Download these resources to learn how SHIELD can help patrol, general investigations, human trafficking and school resource officers.
LEARN MORE
Want to Know More About Magnet SHIELD?
Contact us for a more information.