Magnet Forensics is hosting Live Interactive Labs in Asia-Pacific. Join us for three hours of hands-on learning with Magnet AXIOM and Magnet AXIOM Cyber in our virtual classroom.
Space is limited for these sessions so be sure to sign-up and we'll confirm your spot. Register for our Law Enforcement or Corporate sessions below!
Corporate Sessions
This lab will provide a thorough introduction to Magnet AXIOM Cyber — a robust digital forensics and incident response solution for businesses that performs remote acquisitions and collects & analyzes evidence from computers, the Cloud, and mobile devices.
You'll learn about how AXIOM Cyber can simplify your investigations and learn more about specific features like data explorers, timelining, exporting and reporting, as well as searching, sorting and filtering.
Law Enforcement Sessions
This interactive lab will provide a thorough introduction to Magnet AXIOM — including ingesting data (e.g. computer media, RAM, mobile images), acquisition, and processing data from mobile devices, computers, and the Cloud.
Additionally, you'll learn about specific features in AXIOM that will help you in your investigations, such as: data explorers, Magnet.AI, timelining, exporting and reporting, as well as searching, sorting and filtering.
New dates will be added soon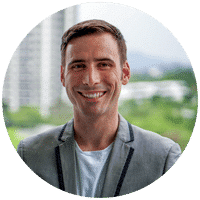 PRESENTER:
MATTHEW SIMON
Matthew Simon is the APAC Forensic Sales Consultant for Magnet Forensics. Matthew's role is to support customers of Magnet Forensics across the APAC region in the application of digital forensics, to understand the technical challenges investigators are facing and help ensure the company is providing the most relevant and innovative solutions.
Matthew previously held the role of Digital Crime Officer at the INTERPOL Global Complex for Innovation where he was in the Digital Forensics Laboratory. In this role he worked closely with the INTERPOL member countries to provide incident response, capacity building and training, and digital forensics laboratory support. Prior to his time at INTERPOL, Matthew spent almost five years in criminal law enforcement as an Electronic Evidence Specialist with the Electronic Crime Section of the South Australia Police in Australia. He actively worked with police investigators on many serious criminal matters and provided expert reports and oral expert testimony in court for numerous cases
Matthew has a PhD by research in digital forensics and a Bachelor's Degree with First Class Honours from the University of South Australia. He is an expert digital forensics practitioner, an academic researcher and is experienced in computer and mobile forensics.
Can I get a certificate to acknowledge my participation in the Live Interactive Lab?
At this time, we will not have certificates available to demonstrate the completion of the Live Interactive Lab.  
I did not get a confirmation email after registering for the Live Interactive Lab.
A confirmation email will be sent once your participation has been reviewed and approved by our team. Please be sure to register with your work email and enter all the of details correctly to ensure there are no delays in your approval. 
Are there many spots available to attend?
Please note that there are limited seats available for this event, so be sure to register early to avoid missing out! 
How do I connect to the event?
Details on how to join the Live Interactive Lab will be emailed out to you a few days before the event. Be sure to check your junk folder if you haven't received instructions before the event. 
Do I have to install anything before the Live Interactive Lab?
The lab will be conducted via our Virtual Machine. We advise you to install in advance Splashtop to be able to run the Virtual Machine on your computer. Splashtop can be downloaded here.