Improved Searching Functionality in Magnet AXIOM 4.5
It's important that we continue to enhance the user experience of AXIOM to help our customers' ability to effectively and efficiently seek the truth in their digital forensics investigations. In the latest release of AXIOM 4.5, we improved our searching functionality throughout! Here's what you can expect when you perform searches after upgrading to AXIOM 4.5.
Lucene Speeds with Advanced Searching
The release of AXIOM 4.0 brought significantly improved searching and filtering speeds in AXIOM Examine with the integration of Lucene, making for a smoother user experience and saving you time in your casework! The enhanced speeds were only applicable when using the global search box, until now! In AXIOM 4.5, the advanced searching functions, such as proximity searching, whole words, case sensitivity, and multiple search terms, will now have Lucene speeds behind it as well!
To utilize the much improved searching speeds, additional indexing of the text found within your case must occur. When you open a case in AXIOM Examine, you will notice at the bottom of your AXIOM Examine window that the Search Index will begin to build automatically.

You will have to option to cancel, but we recommend you don't! It does not take much time to build this index, and can still navigate through AXIOM and work your case while indexing is taking place. Plus, in our internal testing with a 2.2 million artifact case, we found the advanced searching speeds were on average 37 times faster, depending on the search criteria and number of hits being returned. The more hits, the more significant speed improvements you'll likely see. In some cases, we saw up to 120 times faster returns!
Search History and Autocomplete
Also added into AXIOM 4.5 is a search history and autocomplete capability when using the global search box in AXIOM Examine. As you run searches throughout your examination, that search history will be saved, and you will be able to see a dropdown of your previous searches. This will allow for easy access if you want to apply them to your case another time. You can also clear that search history if you no longer wish to see old searches.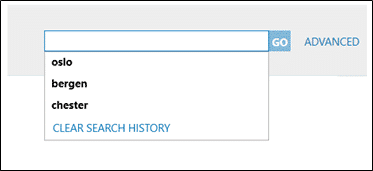 Additionally, as you type into the global search box, you'll see a drop down with autocomplete suggestions from the artifacts in your case. The autocomplete functionality will give you have an idea of things you might want to search for and hits that you might get returned, even before the search is made!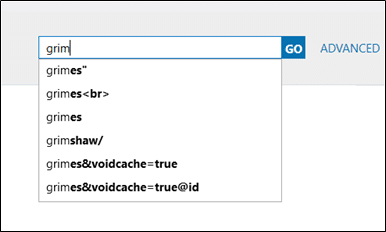 "Find" Function in Document Artifacts
A final improvement you'll find in AXIOM 4.5 is being able to search within rendered documents, using a Find link at the top of the preview. You can search for a string within that document, and AXIOM will highlight all occurrences within the preview. Plus, you can easily jump to each occurrence using the arrows in the search box!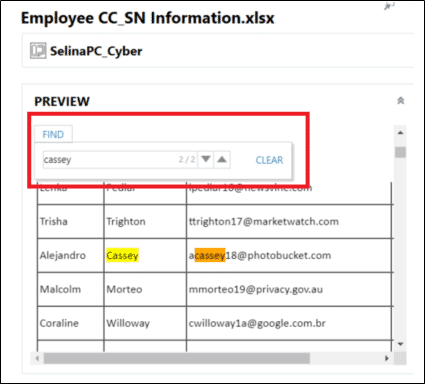 We hope these enhancements to keyword searching improve your efficiency and effectiveness in your casework! If you're already using AXIOM, download AXIOM 4.5 over at the Customer Portal. If you want to see how Magnet AXIOM can help you find the evidence that matters, request a free trial today!