Our Approach to Usability Within AXIOM: A Q&A with Filip Jadczak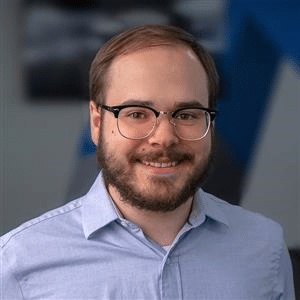 With the release of Magnet AXIOM 3.5, we've focused on features that improve the quality of life for our users. In this Q&A, we talk to Filip Jadczak, a UX Designer at Magnet Forensics about his approach to usability, new features, and more! 
Magnet Forensics: Tell us what you do here at Magnet Forensics. 
Filip Jadczak: I'm a User Experience (UX) Designer here at Magnet Forensics. That means I design the new features that go into each new release of AXIOM and determine how we display information to our users in the interface. I also maintain contact with our customers to understand what challenges they face, so we can constantly improve their experience with AXIOM. 
MF: Why are you passionate about usability/user experience? 
FJ: Every day, we are seeing how digital technologies are being integrated into every industry – and with that comes a variety of tools and apps, each with their own interface. Usability in these interfaces is critical to ensuring that people are able to carry out the tasks they need in a quick, effective manner. I got into the field of UX to help advocate for better usability and design in the tools we use, and to make sure that when we build software, we always consider the human element first (i.e. the people on the other side of the screen). 
My approach while designing for the digital forensics industry is to help examiners get to the information they need as quickly as possible. AXIOM needs to help our users find the right evidence they need in a seamless way, so they can focus on doing their best work and spend their time on the things that matter.
MF: How would you describe Magnet Forensics' approach to usability?  
FJ: The UX team at Magnet Forensics strives to design our products in a way that balances the power of data analysis with ease of use. Especially in a field like digital forensics, there can be huge amounts of data to review, and we aim to present that data in a way that is easily consumable and recognizable. Likewise, with the functionality of our products, we aim to provide the flexibility that our users need while keeping things easy to understand and follow, even for those who are new to the tool. 
We regularly conduct research to better understand where things are going in digital forensics and we seek out our customers to hear their feedback – both good and bad. This feeds back into our design process, so we know what is working well and what areas we need to focus on next to streamline and improve. 
MF: We're currently introducing what we call, "quality of life improvements" in Magnet AXIOM — a series of user experience updates that will improve the overall AXIOM experience. Why are these changes important and how will they help users?  
FJ: AXIOM has come a long way in the past few years, and we are continuing to grow its capabilities as a forensics tool. However, while we do that, it's important to keep in mind the existing workflows and features and make sure we keep those running as smoothly as possible. The "quality of life" improvements are a set of requests we've gathered with regards to how we can smooth out some of the features that have already been in AXIOM for a while. What this means is that you can expect to see some smaller tweaks here and there to improve your day-to-day workflow. 
Since AXIOM has new releases on a monthly basis, we are continuously sending out these improvements as we work on them. As such, we can make sure that our customers are getting a better experience every time they update. 
MF: Are there any particular improvements that you're especially excited to introduce? 
FJ: One set of improvements I'm excited to see launch in AXIOM 3.5 is the advanced search and filtering capabilities. We now allow you to conduct Boolean searches, exact match searches, and more, to help you narrow down your keyword searches to exactly the results you need. This includes letting you include or exclude results based on the criteria you specify. These search capabilities have long been requested by our customers and we're happy to be adding these into AXIOM as the next step in helping you get through your investigations faster. 
MF: What kinds of things can we expect in the future for AXIOM when it comes to QOL or UX updates? 
FJ: Within future releases, you can expect to see further advanced filtering options like what I've mentioned above with the global keyword search. We are also actively looking into ways that we can streamline the full end-to-end workflow of using AXIOM, from processing through examination and reporting. 
MF: Is there one feature within AXIOM that you feel like more users should be taking advantage of?  
FJ: The relative date and time filter can be a powerful way to narrow down the results you're looking at, if you know you need to find user activity or artifacts with timestamps from before or after a specific event. From the "Date and time" filter, you can select "Relative date/time" and specify a range to search for before and after a specific point in time (whether minutes, hours, days, or longer). Hint: if you are looking at a specific artifact, you can select the clock icon next to one of the timestamps in the Details card to set your filter around that timestamp! In conjunction with our Timeline view, this makes a great way to investigate what someone may have been doing around a loose time range, when you have a starting point but need to do a bit more digging.