New in Magnet AXIOM 5.6: Updated Google Workflow and More Chromebook Artifacts
We're proud to announce the availability of Magnet AXIOM 5.6!
You can upgrade to the latest version within AXIOM or over at the Customer Portal.
With AXIOM 5.6, we are updating the UX for Google data acquisition, introducing new Chromebook artifacts, and adding the ability to find similar images in Media Explorer.
If you haven't tried AXIOM or AXIOM Cyber yet, request a free trial here.  
Updated Google Workflow
We've updated the workflow and experience of acquiring data from Google accounts, Google Drive, and Google apps (e.g., Calendar, Hangouts, Gmail, and Photos). Now the selection of data source is segmented more intuitively, allowing for easier access to the desired source.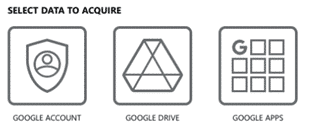 Within each of the Google sources, the different types of data available are listed and selectable, so examiners can acquire the specific information they need, while avoiding the acquisition of data noise. When selecting Google Account, for example, the options include Connected apps, Activity, Passwords, Recent Devices, and Timeline locations.
Minimizing time to evidence is critical, whether it's to mitigate backlogs in the lab or to get information into the hands of investigators as quickly as possible, which is why improving workflows is so important to the team at Magnet.
To learn more about acquiring cloud data, check out the blog "How to Acquire and Analyze Cloud Data with Magnet AXIOM".
Learn more about the updates in this how-to video from Kim Bradley:
More Chromebook Artifacts
In AXIOM 5.6, we are adding new Chromebook-native artifacts in addition to the Chromebook artifacts included in AXIOM 4.11 (plus the free Magnet Chromebook Acquisition Assistant.)
Specifically, we are introducing support for:
Recent Tasks​
Device Information​
Offline Storage​
Downloads
Extensions
Trash Items
To get a comprehensive picture Chromebook user activity, it requires a 'device' plus 'cloud account' approach to analysis. With the new Chromebook-native artifacts, it makes gathering evidence from the device much more fruitful.
While much of the value of Chromebooks is offering streamlined integration with a user's cloud accounts, Google's Pixelbook Go, for example, offers 64GB and 128GB SSD storage, so gaining access to offline storage, downloads, and more is a significant benefit for investigators.
Read more about the Magnet Chromebook Acquisition Assistant, "Free Tool: Magnet Chromebook Acquisition Assistant".
Check out the Jessica Hyde's short overview of "Chromebook Data Locations".
Download the Magnet Chromebook Acquisition Assistant (MCAA) today.
Find Similar Images in Media Explorer
We are introducing the ability to search for similar images in Media Explorer. This capability was previously available in AXIOM but only in the Artifact view, so this improvement helps you focus your media analysis in one place in AXIOM, as we continue to improve the experience of media-centric investigations.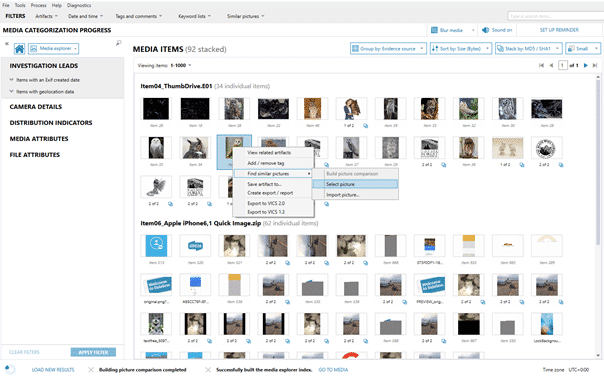 After building the Picture Comparison index in AXIOM, you can select a picture in Media Explorer and see a ranked list of similar results.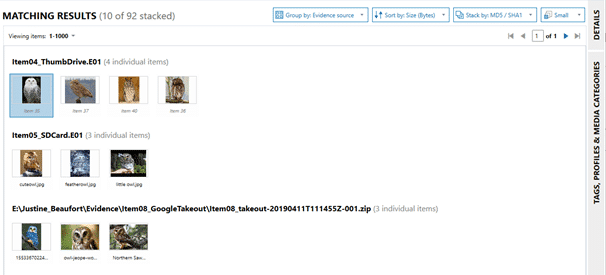 This feature is particularly useful when looking through large data sets or across multiple evidence items find images in the same series of pictures, for example.​
Check Out the Next Session of Our Demystifying the Cloud Webinar Series
Sign up for the third webinar in this series to explore the benefits of Moving Digital Forensics Labs to the Cloud.
If you want to save your spot for upcoming sessions, watch previous webinars on demand, and learn more about the cloud capabilities of AXIOM, head over to the Demystifying the Cloud webinar series page.
New Artifacts
Recent Tasks​ // Chromebook
Device information​ // Chromebook
Offline Storage​// Chromebook
Downloads // Chromebook
Trash Items // Chromebook
Extensions
Updated Artifacts
Apple Keychain​
Chrome Extensions​
Contacts​
EML(X) Files
Signal
Snapchat
WhatsApp
Zello Audio
Get Magnet AXIOM 5.6 Today!
We are continually improving AXIOM to make it our most comprehensive digital forensic platform. When every second counts, it's important that we do what we can to streamline the primary workflow of examiners. We're excited that these AXIOM improvements can help to do exactly this.
If your agency needs to perform remote collections, collect from cloud storage services, or Microsoft office 365, check out what's new in AXIOM Cyber here.