Meet the Recipients of the 2022 Magnet Forensics Scholarship Award!
In 2018, we launched the Magnet Forensics Scholarship Program to help police agencies address their growing talent shortage in digital forensics and to promote diversity in the profession. Budgetary constraints are limiting the ability of police agencies to create and bolster digital investigation units at a time when digital evidence has become pivotal to criminal prosecutions. These constraints are hindering their ability to investigate crimes such as child sexual exploitation, human trafficking and cybercrime.
The scholarships will be awarded in honor of Peel Regional Police Sgt. Steve Martin. As an Internet Child Exploitation unit investigator, Sgt. Martin played a leading role in arresting criminals who preyed on children before he died of cancer in January 2021.
We're proud to announce that we've increased the number of award winners to six for 2022! The winners are:
Advanced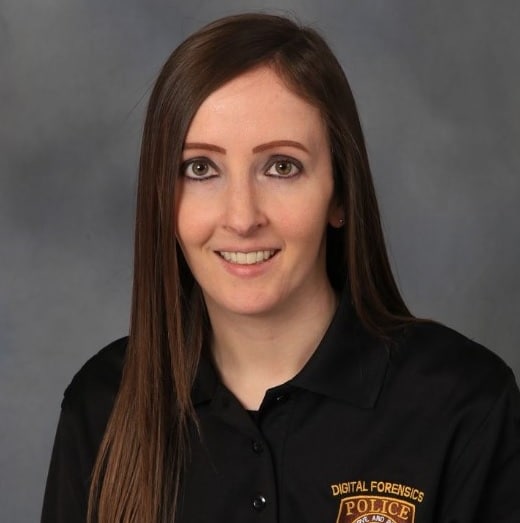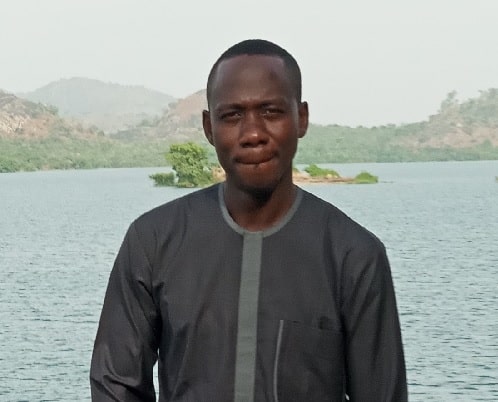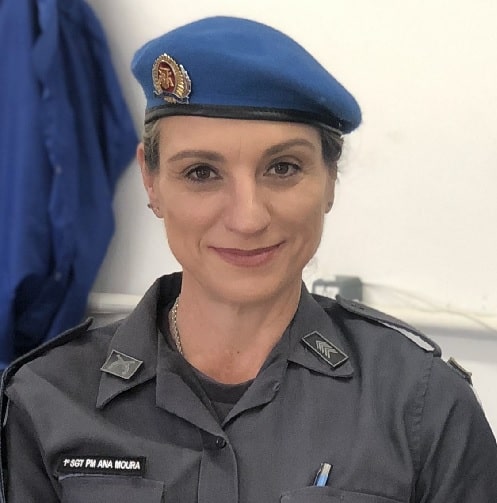 New to Forensics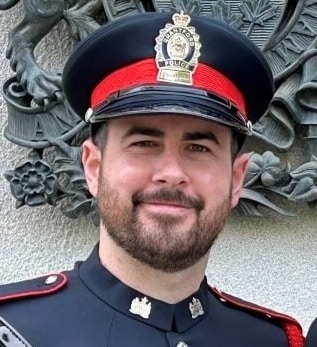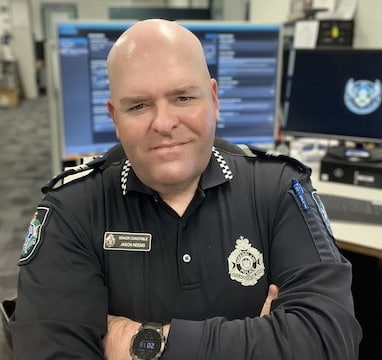 As recipients of the scholarship, they will receive:
World-Class Digital Forensics Training: Starting from the very basics of digital forensics and working right through to advanced smartphone and computer forensics, winners will be able to take unlimited training from Magnet Forensics for a year.
The Opportunity to Obtain Digital Forensics Certifications: After completing training, they'll be eligible to become Magnet Certified, demonstrating expertise and giving credibility with their agency and on the stand.
Software License For One Year: Winners will also receive a one-year Magnet AXIOM license, giving them access to a comprehensive digital forensics tool that will help them find and report on evidence from smartphones, computers, and the Cloud.
We caught up with the winners to find out more about their experiences in the field, their hopes for the Magnet Forensics Scholarship Award, and more. Read more below.
Q&A With the 2022 Magnet Forensics Scholarship Award Winners
Magnet Forensics: Tell us about your current role/department.
Geoff Johnston: I am a Digital Forensics Examiner in the Internet Child Exploitation Unit with the Brantford Police Service. We are a small to midsize police service in Ontario, Canada that is a member of the Ontario Provincial Strategy to Protect Children Online. Our unit is also responsible for all digital forensic exams for other criminal investigations as well.
Kristin Seering: I am a civilian Computer Forensic Examiner in the Digital Forensics Unit of the St. Louis County Police Department, located in St. Louis, Missouri. We are a part of the greater crime laboratory and serve all of St. Louis County, municipalities, as well as assist federal agencies. We examine and analyze digital devices pertaining to all types of crimes, however, we have a large focus on supporting our Special Investigations Unit with their Crimes Against Children cases.
John Freeman: I currently serve as the patrol division Captain of the Girard Police Department, a small community in northeastern Ohio and a suburb of Youngstown. We are a 21-sworn, full-time police department serving a population of approximately 10,000 people and operate a 24/7 PSAP for the city's police and fire dispatching services.
Joel Chukwuji: I currently work as an ICT officer with my organization NSCDC. I initiated (created) the design and deployment of our organization's first website www.nscdc.gov.ng which was initially being handled by a contractor in 2009. When I came on board 2010, I advised the management to ensure that as a security agency under the federal government, it is unsecure to allow our website to be designed and controlled by a contractor and since then the website have been handled within the in-house ICT staff to date. I worked with the ICT Unit for five years in the same agency providing ICT support services for the agency at the NHQ, FCT, Abuja.
I proceeded from there to work in a project initiated by the Office of the National Security Adviser (ONSA) and handled by NSCDC. The project was designed to monitor/survey the oil pipeline in the Niger Delta Region of Nigeria against vandalism and crud oil theft. We were providing timely report on incidences on the pipeline directly from NSCDC NHQ Command and Control Centre(C3) FCT, Abuja.
I am currently Providing ICT Support services for my agency at Zone O NHQ, FCT, Abuja under the Special Operation Unit.
Ana Moura: After 10 years working with digital forensics (after the evidence was collected), I am now working with the cases where I'm in touch with the scene from the beginning. Performing with the data analysis, at the operational department of the internal affairs from the military police of São Paulo, I can be in touch with the evidences from the devices and putting together others artifacts like cloud data, exclusively when the actions are developed from members of the police.
Jason Neems: I'm a sworn digital forensic analyst with the Queensland Police Service Electronic Evidence Unit based in Brisbane, Australia (future hosts of the 2032 Olympics!). We're a small unit with a mix of sworn and unsworn digital forensics analysts spread geographically across a state seven times larger than Great Britain and two and a half times the size of Texas. We provide specialist digital forensics support to investigators wherever they may be located across the state, with a heavy caseload of serious crime classes (e.g. homicide, child exploitation).
What has been your policing experience up until now?
GJ: I joined the service in 2011 as a Police Constable assigned to Uniform Patrol where I also served as a Scenes of Crime Officer assisting with photography, fingerprinting, and evidence collection. I then enjoyed three years as a High School Resource Officer assigned to three local high schools conducting investigations, providing education and promoting a positive relationship with young members of our community. Two years ago, I was successful in becoming one of our digital forensics examiners. Prior to becoming an officer, I also was employed as a civilian in our information technology section.
KS: I have a Bachelor's Degree in Criminal Justice and a Master's Degree in Criminology and Criminal Justice. After finishing graduate school, I worked for the Federal Bureau of Investigation as an Intelligence Analyst, focusing on Counterintelligence investigations in Los Angeles, California. In 2020, I moved back to my hometown of St. Louis and started in my current position with the St. Louis County Police Department.
JF: I have close to eighteen years of public safety experience and obtained my commission with the Girard Police Department in 2009. As a patrolman for my agency, I was fortunate to have served in many capacities, including typical patrol assignments, drug operations, criminal investigations, and as a field training officer. I was promoted to Sergeant in 2014, serving seven years as a first-line patrol supervisor before being promoted to Captain in November 2021.
JC: I joined Nigeria Security and Civil Defense Corps (NSCDC) in 2010 and was posted to the ICT Unit and I have played various role in investigation of online fraud cases, protection of innocent citizens against online scams, extraction of evidence from mobile devices using minimal methodology, creating and deploying our website and applications for the organization, other federal government and private agencies. I have also had experience in arms/counter-terrorism training in 2013 by the Nigerian Military. Most of my duties have been solely on ICT related job roles. I have also provided cyberbully investigation support for the Nigeria Police Force, Department of Investigation on consultation bases in 2018.
AM: I joined the police in 1996 as a soldier, working as a troop patrol and after getting a graduate and post-graduate in forensics, I started my experience with digital forensics in 2012. I joined the internal affairs department where I stayed for 10 years. I have been working on the investigation cases team for almost two years, now putting together all kind of evidences that will be part of the processes till the court.
JM: I have been a police officer since 2007, performing most of my service in first response and our state highway patrol unit. The latter allowing me the opportunity to work across the state performing various functions including public order response, dignitary escorts, motorcades, and highway enforcement. When not travelling the state's highways, I was a subject matter expert in the development of several internal iOS applications to modernize the workflow for frontline police. In 2022, I was lucky enough to secure a highly sought-after position in the Electronic Evidence Unit.
How would you describe your knowledge of digital forensics up until now?
GJ: Prior to two years ago, I had quite limited working knowledge of digital forensics. I had received in-service training from previous examiners on the proper seizure and preservation of devices however I had not had a chance to experience any practical experiences.
KS: I have learned an incredible amount in my current role with the police department. I came into this job with a solid foundation regarding investigations, analysis, and evidence handling, but very little knowledge about computers or digital forensics as a whole. Since starting in this role, I have obtained my Certified Forensic Computer Examiner certification through the International Association of Computer Investigative Specialists as well as multiple other certifications.
JF: Continually growing and expanding! I took my first digital forensics class through The National White Collar Crime Center (NW3C) nearly ten years ago. Since then, I have pursued training in computer forensics and cybercrime investigations through my department and in my free time whenever I can manage. As a patrol sergeant, it was pretty hard to balance maintaining such demanding technical skills with road and patrol responsibilities, but having recently been promoted to captain and assuming more administrative roles, I've been able to refocus on training efforts and, more pertinently, work on efforts to expand the capabilities of our department's investigations regarding digital forensic examinations.
JC: I have little knowledge of digital forensic in a practical sense, but as a computer scientist and web developer, I know about digital forensics as a field in ICT, and world of investigation and as a staff of the Federal Government Security Agency. I have tried to use my existing knowledge in the industry to save situations where there are no adequate digital investigation tools.
AM: I can classified my knowledge in forensics as an intermediate level, more focused on artifacts from mobile devices, due to the demand for apprehending devices and the amount of data resulting from the analysis. In addition to working with digital forensics, I joined the academics as coordinator of a postgraduate course in cyber investigations and digital forensics, which led me to learn more areas (cloud and endpoint for example), and their respective needs. At this time I understand more about other challenges of digital forensics, like sharing information, AI, wiped data, etc.
JN: I had a broad general knowledge of digital forensics principles and some specific tools prior to commencing in the field. However, once I started in the job, I realized the learning curve is massive and a commitment to regular ongoing training is vital to stay current.
What made you want to get into the field?
GJ: From the beginning of my policing career, I had aspired to combine my love of technology with my passion for law enforcement. From an early age, I have been drawn to computers, gaming and technology including pursuing an education in computer networking and systems administration. Prior to starting my career, our service did not have the ability to conduct digital forensic exams and relied upon the assistance of larger provincial agencies for assistance. As the digital component of investigations grew larger and larger, previous members of the unit advocated for increasing the capability of our service.
KS: I became interested in pursuing a career in digital forensics after completing an internship during graduate school with the St. Charles County, MO Cyber Crime Task Force in 2015. The experience I gained with Internet Crimes Against Children investigations during this internship made me realize how incredibly rewarding the work is. I was also fascinated by how this field deep dives into a wide range of technology and maintains a fast pace to keep up with our ever-evolving technological world.
JF: I have always had a passion for technology ever since I could remember. In high school, I became involved in our school's For Inspiration and Recognition of Science and Technology (FIRST) Robotics competition league, where I became involved in web design, coding, and other great opportunities. While attending college, I took as many electives as possible in digital media, coding, and general computer studies while also practicing my skills in making custom PC builds for family and friends. When I obtained my first full-time commission in law enforcement, it was just a natural evolution into IT-related tasks and related support for our department, and once becoming involved in investigations for our department, I was able to attend some formal computer forensic and cyber-crime training classes and found it be a field I became very passionate about.
JC: It has been my desire to get into the field of digital forensics to add up to my existing knowledge in ICT due to the proliferation of physical and digital crime. As technology evolves, criminals move into other methods of committing crime and more gadgets/devices are being deployed to monitor timely activities in different environments. As such, there would be a need for professional security personnel and investigators, and I want to be a part of that global team of digital forensic investigators someday. I have also wondered how evidences can be extracted from digital devices until I came across Magnet AXIOM, even though I had limited access because it was just the trial version which I downloaded due to lack of funding from the management of the organization I work with.
AM: When my daughter was a child, she had a sad experience with bullying when there were posts in a community at orkut, and that left me extremely scared with the expression I saw on her face. I realized that no place in the world would have more social relevance to work with, than digital forensics. After that, I decided to study more and understand how could this kind of crime be combated. So in 2010, I started my post graduation on digital forensics, and in 2012 I went to internal affairs. Understanding better how this kind of crime can be started, I could do a much more assertive investigation with results that can, in fact, establish a line or a connection with the environment of the criminal mind. It's like a trunk full of information that can tell all the answers and not just one authorship being possible analyze a scenario, a context, an environment where the crime is developed, and not just an isolated fact.
JN: I have a long-held interest in computers going back to my childhood and university days. I grew up with computers in the 1980's learning BASIC on the Apple IIe at school and then teaching myself DOS, Windows, Unix, and Linux at home. I was an early adopter of the internet and went on to work in high tech jobs in Australia and Japan before I became a police officer. My interest in DF comes from my love of delving deep into technology, finding how things work, solving difficult problems.
How did you hear about the Magnet Forensics Scholarship Program?
GJ: My wife, who is also in policing, informed me about the scholarship as she had seen it advertised in a monthly newsletter for members of the Police Associations of Ontario. She had recognized the name Magnet Forensics from my constant talking about work and how Magnet is headquartered in Waterloo, Ontario, not far from both of our services.
KS: I heard about the scholarship program through Magnet Training Manager, Larry McClain. Larry was one of the detectives in the St. Charles County Cyber Crime Task Force during my internship and has been a great mentor to me ever since.
JF: I had been familiar with Magnet and its role in computer forensics for quite some time. I regularly followed many of their updates, press releases, and general posts on social media. Last year I saw an advertisement for the scholarship program on LinkedIn and started doing a deep dive. I was very impressed with the amount and the quality of training offered as part of the scholarship award through the Magnet Forensics Training Annual Pass (TAP) and was excited about the various features AXIOM showcased. I also found it very inspiring to learn about some of the success stories of prior Magnet Forensics Scholarship Program awardees and how they successfully implemented the program's training and access to AXIOM in their agencies and communities.
JC: I have been following up on the regular email messages sent to me, but due to lack of funding and structural policy from the management of my agency, I have not been able to get focused on the Magnet Forensic Investigation Tools. But sometime last year, I got a mail which explained that there is a scholarship program offered by Magnet Forensics and I decided to apply as a trial to know if I would be selected for the program. It came as surprise to be selected for this Scholarship Program and I am ever grateful to the sincerity of the organizers.
AM: It was during a conversation with a great friend that, every time he came to Brazil, he met me for a good conversation. One of those times, I told him that I'd like to study more about cyber diplomacy. He replied that training on a tool operationally would be an important step in determining the direction of an investigation in accordance with the legislation and rules of each place. He told me that people didn't believe it might be possible to join the Magnet program, which was a very sad thing. It was because
of that sentence that I decided to believe, and try.
JN: My boss told me about it and encouraged me to apply. I did some reading about last year's winners and thought it looked like a fantastic opportunity.
What are you hoping to achieve after completing the Scholarship Program?
GJ: I am hoping to use the training to gain a better understanding of AXIOM and what additional capabilities we can use in the software that we are not using today. I am also hopeful that with the additional AXIOM license, we will be able to process cases more quickly as we will have less demands on our existing license.
KS: After completing the scholarship program, I hope to have a thorough understanding of Magnet's suite of tools, especially AXIOM. I truly believe AXIOM has become the gold standard for digital forensic analysis and I look forward to being able to use the tool to it's fullest capabilities as well as share my knowledge of it with my coworkers and fellow examiners. I also look forward to obtaining the certifications offered throughout this program.
JF: Firstly, I hope the training and opportunities provided through this program will help expand our department's collective ability to be more efficient in our tech-related investigations and computer forensic examination abilities. Secondly, I hope that the resources from this program can help establish a formal forensic examination program in our department in the months and years to come, especially considering how many departments our size lack the proper resources and training for in-house device examinations and specialized forensic capabilities, all in a time where there is a growing need for them.
JC: I want to be able to handle any digital investigation case at any level, be it government or private agencies/individuals if the need be at the end of my training program. I want be a certified digital forensics investigator that can be recognized globally due to the quality of the training that I am anticipating to possess through Magnet Forensics. I also want to be able to impact same knowledge on other interested person(s) who will love to pass through this line of course.
AM: I want to start a master's course after completing the program, to develop as a thesis on the importance of training with the application of international standards, with the aim of sharing data arising from digital forensics, between organizations that perform digital investigations. In addition, I would like to inspire new investigators to work with digital forensics and talk more about new technologies and challenges.
JN: I look forward to continuing to meet the challenge of the increasing volume and complexity of digital evidence in a wide range of criminal investigations. I hope I can share some of the knowledge learned with my peers who have taught me so much.
What are you looking forward to learning in the program?
GJ: I am looking forward to the depth of all the courses available through the scholarship that would have otherwise been difficult to obtain. Being able to learn some of the different capabilities that we are not utilizing will be a great opportunity for myself and the other members of my unit to take our examinations to a higher level.
KS: I am looking forward to learning all of the practical applications of Magnet AXIOM as well as furthering my knowledge of mobile and computer forensics in general. The courses which cover cloud investigations as well as incident response are also very exciting to me, as these are topics I currently know little about.
JF: Seeing the significant increase in our caseloads related to incidents and investigations where device examinations could greatly impact evidence gathering has motivated me to develop my skills to assist our personnel with their investigations better. Working for a small department, securing the types of training and education needed to stay ahead of the curve is often challenging, especially considering how quickly our tech-related crimes evolve and grow in complexity. With this opportunity from Magnet Forensics, I look forward to acquiring the knowledge and skills to help develop both my practical and logistical skills to help keep our department up to date with these sorts of investigations, with a strong focus on mobile device forensics and digital incident response.
JC: In this program, I am looking to learn how to digitally extract evidence from all kinds of digital devices with any OS running on it and also how to extract evidences from the Cloud. I am anticipating to learn digital/cybercrime preventions methodology on digital infrastructures.
AM: I intend to acquire technical and tooling knowledge to give investigations a faster and more assertive analysis pattern, in addition to enabling results that can provide relevant elements (IPs, logs, memory data, etc.). This are artifacts that, if I found more quickly, can make investigations better and close cases faster, without the need for legal interventions (also with the removal of secrecy).
JN: Everything! Although I am particularly keen to do advanced iOS forensics (AX302) and incident response (AX310).
How has the support been from your leadership?
GJ: The support from my leadership has been outstanding from the very beginning of my request to apply for the scholarship. My request was quickly passed through the chain of command with full support from all levels from my Sergeant to our Chief of Police, Rob Davis. They showed excitement at the possibility of gaining access to top tier courses that will expand the capabilities of our unit.
KS: The support from my Supervisor and Laboratory Director has been fantastic. They are very excited for me to be able to pursue this opportunity and look forward to the knowledge I will bring back to the crime lab upon completion of the program.
JF: Our current Chief of Police has spent many years serving as our department's primary investigator and detective and has an overwhelming wealth of knowledge and expertise in criminal investigations. He is, and has been, keenly aware of the trends we're all experiencing with how criminal investigations are evolving and how technology is becoming an ever-increasing factor in all aspects of our job, from patrol to investigations and everything in between. When I presented it to him last year, he was on board with the application process without so much of a second thought. He has greatly supported this valuable opportunity to better our department and expand the services we can provide to our community.
JC: Most of the work I have put in regarding digital forensics in my organization has been a personal effort based on my web development/programming knowledge as a computer scientist and other personal research work.
AM: My leadership is very active, I have total support for training initiatives, and I have been encouraged over the last 11 years within the internal affairs department, including an exchange trip that I participated in last October, where I was able to visit American police officers in Miami, Washington and New York, to understand what kind of data and investigations they are doing and discovering.
JN: Really great. My boss has committed to giving me the time to complete as many courses as I can fit in. My unit's leadership and my organisation more broadly place a high value on quality training.
Any other thoughts you would like to share?
GJ: I would just like to share my appreciation to Magnet Forensics for this opportunity. It is an honor to be selected for this scholarship to partake in the training. This will assist in our goal of seeking justice and protecting children online everywhere.
KS: I am very grateful to have received the scholarship and I look forward to a year of world-class training! I truly feel that I will come out the other side as a more well-rounded, better informed computer forensic examiner.
JF: I want to thank Magnet Forensics again for this valuable opportunity to help develop our department's capabilities in a meaningful and powerful way. I sincerely appreciate being chosen as a recipient of this scholarship. I intend to fully use the next twelve months of training to learn how to serve our community better and bring our department to a new level of technological ability.
JC: I will like to add that I am most grateful for this great opportunity from Magnet Forensics because, I would not have been able to afford the cost of this training program as an individual and it would have been difficult for the management of my agency to allocate a budget for me to pay for the cost of the training. I have made my research for over the years and discovered that there is a great need for digital forensic investigators but the challenge we have is funding.
I have even privately organized ICT training program adding digital forensics as one of the courses offered and there are interested persons who wants to learn but funding is the issue I have encountered for this kind of idea.
I want to thank my boss for recommending me in this scholarship program. I am really grateful for his support for me to go through this program as It can be used to help the agency and other private individuals whom will be in need of this knowledge directly or indirectly.
AM: I wish to be an example of the mindset "We can never stop studying". When we talk about digital forensics, it is not a choice! The criminals are always advancing in technology and incentives, this is the reason we can never give up on being on the front lines. I believe in forensics, but I am convinced that training is the most important thing. Like the Washington Police wrote: Excellence is transferable!
JN: I'd like to thank Magnet Forensics for the wonderful opportunity I've been given with the scholarship program. I never lose focus that the reason we do our job is to deliver justice to victims. Better training makes us better at that mission.