Meet the Magnet Forensics' Training Team: Matt Latham
MF: Tell us about your life before becoming a Trainer.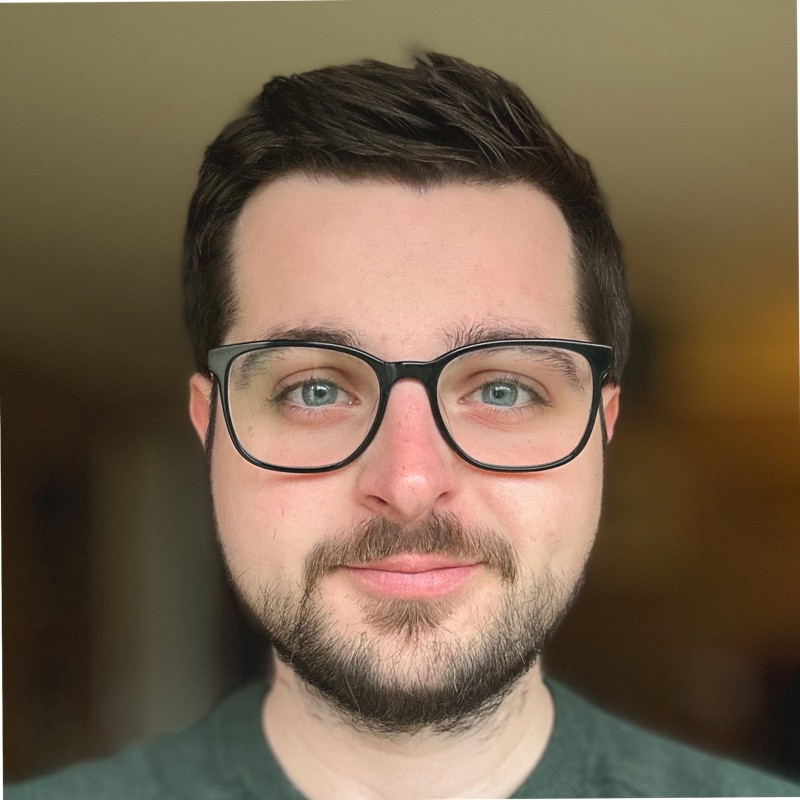 ML: Prior to becoming a trainer, I worked as a digital forensic investigator within law enforcement. I worked on a wide variety of cases including fraud, large scale drug operations, murder, and child sexual offences. After my time in law enforcement, I became a university lecturer, specialising in mobile forensics and cyber security.
MF: What made you want to be a Trainer?
ML: During my time in law enforcement, I felt I made a huge difference and helped to contribute to the protection of innocent and vulnerable members of society. By helping to train others on how best to investigate and examine digital devices, I can enable them to do their job to the best of their ability, and ultimately, helping them to make the difference.
MF: What type of training have you taken part in personally? What is your favourite part of the role?
ML: I studied for a degree in computer and digital forensics, continuing my studies with a postgraduate degree in cyber security. This really helped me develop my passion for the field. I've also attended various other courses, both in person and virtually, and always found the knowledge to be invaluable. Working in digital forensics means constantly keeping up with emerging trends and technologies, so learning new things is a constant, which is what I enjoy most about the role.
MF: What excites you the most about a new class?
ML: Meeting new people! The attendees are often from all corners of the globe and getting to meet so many people with such diverse backgrounds is one of the best parts of the job.
MF: Do you ever learn anything from the students?
ML: There hasn't been a class where I haven't learnt something new myself! People bring so much knowledge and experience into the classroom themselves, and it's the sharing of that knowledge that enables us all to be better examiners.
MF: Is there a particular moment that stands out the most to you in your career in the classroom?
ML: Not everybody learns the same, so its important to me that each student is treated individually. When the light bulb moment happens, and the student finally understands a particular concept or method, that's the moments that stand out to me the most, especially if I can help enable that.
MF: What do students get out of training in person that they can't get on their own?
ML: Not only do the students learn new skills and knowledge, but the sharing of experiences within the classroom promotes such amazing discussions. Students bouncing ideas off each other is invaluable, and often prompts the group to collectively tackle and talk about some of the more difficult and up and coming problems faced by today's digital forensic examiners.
MF: How prepared do you feel students are to use Magnet Forensics products after taking the training course?
ML: Students often come away with a renewed sense of excitement to use the skills and knowledge gained in their existing cases. The students learn how best to leverage the tool, as well as a wealth of knowledge and experience provided by both their instructor as well as their class peers.
MF: What is most unique about Magnet Forensics' approach to training?
ML: Magnet's approach to training focuses on the student's development over everything else. This doesn't just come from the course material or the instructor; knowledge is a two-way street. This promotes an exciting learning environment, where students don't just learn, but also often come up with some amazing ideas that help us to develop the product that they want to see and use in their investigations.
MF: Why do you think certification is important to examiners?
ML: Certification is an excellent avenue to prove competency in a specific area. By attaining certifications in the various sub-disciplines within digital forensics, this shows third parties that you have the knowledge, skills, and experience to forensically examine digital devices.
MF: How do you manage to keep up on the latest trends in digital forensics?
ML: There is such a wealth of information out there now. There are some amazing blogs written by such knowledgeable examiners and researchers. There's a real sense of community and knowledge sharing on platforms such as Reddit and Discord too, both of which I actively engage in and contribute to.
MF: What trends do you see coming down the pipeline in digital forensics?
ML: We've seen a real shift from data being stored on physical devices to enormous amounts of data being stored in the Cloud. The Cloud is becoming exponentially bigger and presents some of the most complex challenges faced by examiners. Digital forensics is a real cat and mouse game and is a discipline that is constantly evolving and changing. The widespread adoption of Internet-of-Things devices mean that examiners need to constantly assess what sources of digital data from a huge variety of devices are available for analysis. I think tackling these two huge challenges is going to promote a real development of top-level talent within the industry.