Meet Magnet Forensics' Training Team: Danny Norris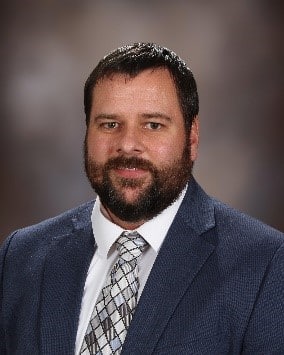 Danny Norris comes to us from an extensive background in the US Secret Service and Colorado Law Enforcement. Read on below!
MF: What made you want to be a Trainer?
DN: I have found that there is absolutely nothing more rewarding than serving as a mentor to someone starting out on a journey you have already taken. The moments that I remember the most are the ones where I have been part of helping other people succeed while serving as their training officer, team leader, coach, or mentor.
MF: What type of training have you taken part in personally? What is your favorite part of the role?
DN: I have taken part in courses through the NCFI, IACIS, SANS, iNPUT-Ace, AccessData, and others. My favorite part of being a student is when I discover new or more efficient ways of doing things to add to my toolbox and skillsets.
MF: What excites you the most about a new class?
DN: Meeting people from places I have never been, with life experiences that I have not had. I also get excited about the growth that happens when individuals share their ideas and experiences with new people.
MF: Do you ever learn anything from the students?
DN: It is impossible in this ever-evolving field to have anything close to every answer. Each class is filled with individuals from a variety of backgrounds and experiences. I hope to foster an environment that allows students to engage and share their knowledge and stories. I have gained something from every class I've instructed or participated in.
MF: Is there a particular moment that stands out the most to you in your career in the classroom?
DN: That moment when someone feels comfortable enough with the group to tell a joke or initiate the banter that lightens the atmosphere that comes with being in an unfamiliar environment surrounded by new people. This is when the learning begins.
MF: What do students get out of training in person that they can't get on their own?
DN: Comradery, networking, and the life experiences that come with sharing a meal or having a drink together after class.
MF: How prepared do you feel students are to use Magnet Forensics products after taking the training course?
DN: Magnet Forensic products have been at the top of my favorite tools for as long as I've been an examiner. This is mainly because of how intuitive they are. I remember being introduced to the products and being able to find the answers to complex investigatory questions from day one.
MF: What is most unique about Magnet Forensics' approach to training?
DN: The understanding that Magnet Forensics' products are a part of an examiner's toolbox to support their mission which is larger than any one tool. Magnet Forensics is open to innovative ideas and methodologies and each training course is an idea lab.
MF: Why do you think certification is important to examiners?
DN: Certification is a way for an examiner to show they are willing to do the work required to maintain the skills necessary to advance in this developing field. Almost nothing in digital forensics is the same as it was ten or even five years ago. Examiners must continually train, learn, and evolve. Obtaining and then maintaining certification is one way to grow as an examiner.
MF: How do you manage to keep up on the latest trends in digital forensics?
DN: You must constantly engage as a member of the digital forensics' community. I follow podcasts, listservs, blogs, and social media channels and postings hosted by community members and vendors. Constant training by attending courses and/or conferences is also an absolute must. Although examiners can feel like they are on an island in their own labs, the digital forensics community is vast and always available.
MF: What trends do you see coming down the pipeline in digital forensics?
DN: An increase in the integration of cloud computing, automated processes, and remote collaboration.
Thank you, Danny! Welcome to the Training team and to Magnet Forensics – we look forward to seeing your future contributions
Click here to go to the Magnet Forensics Training and Certification Portal.