Magnet Summit 2022 Capture the Flag Contests
Hi! This is Jessica Hyde and I am so excited to announce the plans for the Capture The Flag competitions at Magnet Summit 2022.
As you may know, this year there are two components to the Magnet Summit: an immersive in-person event in Nashville April 11-13 and a global virtual event April 20-28. To go along with that, this year we are creating TWO CTFs — each with unique different data sources and questions.
I have been having a blast working with the amazing students Jordan Kimball, Dylan Navarro, Hayley Froio, and Alayna Cash from the Champlain Digital Forensics Association building these CTFs.
What Are the Magnet Summit Capture The Flag Contests?
The CTFs are a gamified learning opportunities to test your skills with digital forensics challenges. Forensic images of multiple pieces of evidence are made available to participants, along with a variety of challenge questions based on the data sets.
Participants can use any tools they like to answer a variety of questions which range in point value depending on degree of difficulty. These challenges are designed for all skill levels — from novice to advanced.
We are so excited about the new images and questions that will be released. While the evidence for both CTFs covers the same scenario, participants of each CTF will see a different set of evidence and a different set of questions. We can't wait till you see what we have in store!
Magnet Summit In-Person CTF
Tuesday April 12 from 4:30-7:00 PM CST at the Magnet Summit in Nashville TN.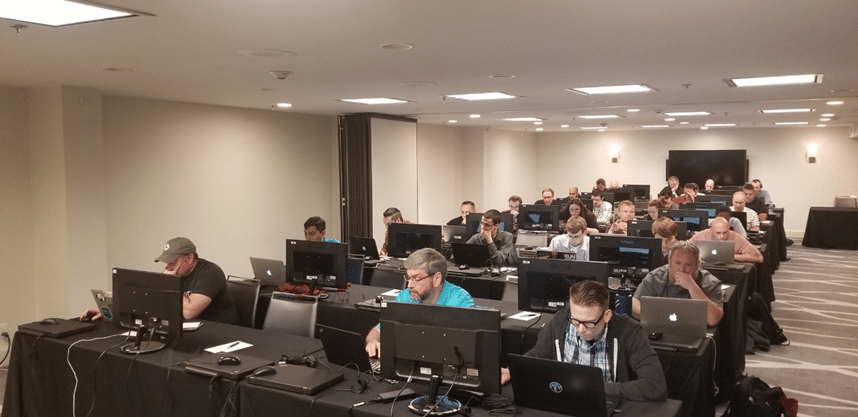 This event is open to pre-registered in-person attendees. Be sure to register early because space for the in-person event is limited. All those registered will receive access to the forensic images on April 1, to allow time to process and view the evidence ahead of the event. Winners of the in-person event will be announced live at the Customer Appreciation Event following the CTF.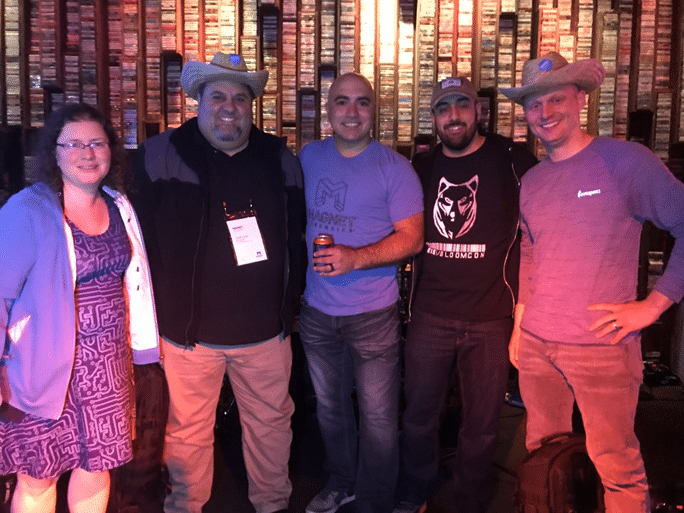 Multiple past Magnet Summit CTF winner, Kevin Pagano and I will be hosting an in-person Capture The Flag workshop earlier in the day where we will share tips and strategies on how to succeed in a CTF event. Be sure to check out this session if you are participating in the in-person CTF.
Magnet Summit Virtual CTF
Wednesday April 27 from 6:00PM – 9:00 PM ET Online
This event is open to all Magnet Summit virtual attendees. Forensic images will be released to registrants on April 20 to allow time to download, process, and review evidence ahead of the event. This event is open to everyone worldwide.
Once again, David Cowen and the Forensic Lunch will be doing live commentary of the event which is always fun!
Prizes
First Place In-Person and Virtual:
SANS Netwars Continuous
Magnet First Place Prize Pack
Magnet CTF Challenge Coin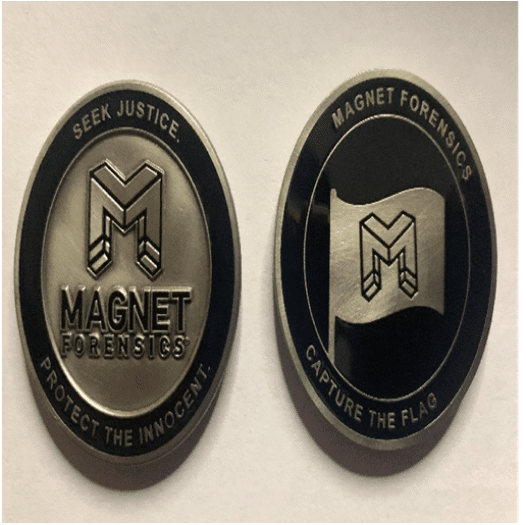 Second Place In-Person and Virtual:
Leahy Center Price Pack
Champlain Digital Forensics Association Prize Pack
Magnet Second Place Prize Pack
Magnet CTF Challenge Coin
Third Place In-Person and Virtual:
Magnet Third Place Prize Pack
Magnet CTF Challenge Coin
Just like previous years, if a perfect score is not obtained by the end of the virtual CTF, an additional prize will be added for the first to finish!
Want to play? Register for the CTF as part of the Magnet Summit. Be sure to register early as images will be released ahead of time to allow time for processing and advanced exploration. Also be sure to follow me on Twitter as I will be sharing tweets that may contain helpful clues or references. A special thank you once again to our fabulous CTF sponsors, SANS, Leahy Center, and the Champlain Digital Forensics Association. We look forward to seeing you at the Magnet Virtual Summit CTF. Good luck, everyone!