Meet Magnet Forensics' Training Team: Kim Bradley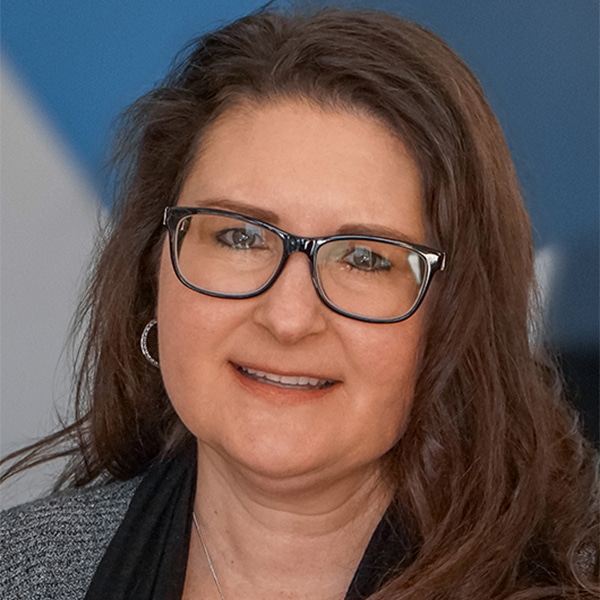 Introducing one of our Magnet Forensics Trainers, Kim Bradley.
Kim comes to us from nine years in Kentucky Law Enforcement and has always enjoyed teaching. Check out our interview with her below!
Want to learn more about what courses are offered? Visit our Training & Certification page for more information.
MF: Tell us about your life before becoming a Trainer.
KB: I retired from the Kentucky State Police where I had worked as Forensic Computer Examiner for the last nine years of my career. Prior to working as an examiner, I was a software developer and database analyst.
MF: What made you want to be a Trainer?
KB: I've always loved teaching in general (My first degree was in Early Childhood Education – many years ago!). While working as an Examiner, I became a Certified Law Enforcement Instructor with the Kentucky Law Enforcement Counsel. A fellow examiner and I helped to train officers in our agency as well as others throughout Kentucky and internationally in several topics focusing on electronic crime.
MF: What type of training have you taken part in personally? What is your favorite part of the role?
KB: I attended training for many forensics tools to help in my examination of Windows, Mac, Mobile, Audio and Video devices. My favorite part of being a Trainer is helping students to think through what we are trying to accomplish through the use of AXIOM. This hopefully will help them down the road to apply the same to concepts in their own examinations.
MF: What excites you the most about a new class?
KB: The reason a new class comes into existence is because there is a need for practitioners to learn particular skills or knowledge to better do their jobs. It's very invigorating to be a Trainer who gets to share that with them since it equips them be more thorough or more efficient or more accurate or just have additional background information that helps complete an understanding.
MF: Do you ever learn anything from the students?
KB: I learn something from a student during most classes. We are training students who are doing real case work and are seeing new trends in technology or current up to date issues. Many work with AXIOM all day, everyday. They have learned ways to take advantage of features that we may not have considered.
MF: Is there a particular moment that stands out the most to you in your career in the classroom?
KB: It's not really a time in the classroom, but it's happened several times after class – sometimes a week or even months later. A particular student contacted me to let me know that something they learned in our class helped to find the artifacts they missed previously in an important case.
MF: What do students get out of training in person that they can't get on their own?
KB: Students are taught how to use AXIOM, but we also give reasons why they should look at particular artifacts or how that may lead them to something else. They often need to be given another avenue of thinking which can be used in various cases.
MF: How prepared do you feel students are to use Magnet Forensics products after taking the training course?
KB: In speaking of our flagship AX200 course, I feel students are ready to work an exam. Not only are they able to walk away with knowing how to use AXIOM, but they are also prepared to take the MCFE.
MF: What is most unique about Magnet Forensics' approach to training?
KB: Our training approach is unique because all the trainers have been an examiner. We've taken our years of experience and packaged that together with our curriculum to enable you to take advantage of all AXIOM has to offer. We give little details and tips along the way that can help even the most experienced examiner.
MF: Why do you think certification is important to examiners?
KB: Certification is important because it demonstrates an examiner's ability to complete a standardized assessment of a particular tool or skill set. It's a much needed endorsement when testifying in court or preparing reports in any workplace.
MF: How do you manage to keep up on the latest trends in digital forensics?
KB: I read various blogs and like to see what others are posting about DFIR on social media. The Digital Forensics community loves to information share which makes for great reading.
MF: What trends do you see coming down the pipeline in digital forensics?
KB: I think we continue to see more mobile devices and the challenges that comes with those, such as encryption. Also cloud data will grow to be larger issue and repository of artifacts as more applications push functionality and data storage to the cloud.
Thank you, Kim! Welcome to the Training team and to Magnet Forensics overall—we look forward to seeing your future contributions.
Read our previous interviews with VP Training Chuck Cobb, Director of Training Operations Jamey Tubbs, Chris Vance, Patrick Beaver, Doug Estes, Lyn Goh, Larry McClain, Hoyt Harness, Chris Cone, Jerry Hewitt, Chris Blight and Erich Schmidt.