Looking Back on 2017 with Adam Belsher, CEO of Magnet Forensics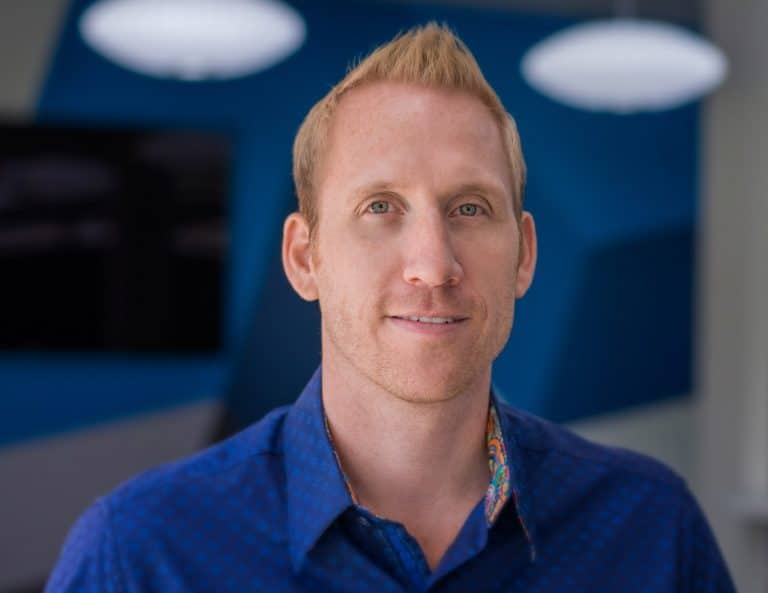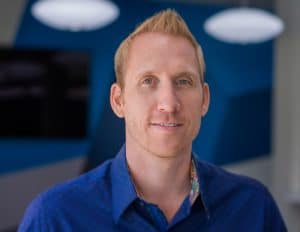 As we conclude the biggest year yet for Magnet Forensics, we wanted to take a moment to reflect on everything we've been fortunate enough to accomplish. We sat down with our CEO, Adam Belsher to talk about the highlights of 2017, the current state of the digital forensics field, and what to expect from Magnet Forensics in the future.
Q: 2017 was the biggest year yet for Magnet Forensics. What were the top highlights for you?
It was a great year for us. There are so many highlights, but here are my top 4:
1) Being recognized by the forensics community as Digital Forensic Organization of the Year in the Forensic 4:cast Awards was a huge honor. For me, this is a testament to our dedicated and passionate team, who serve our customers every day. In addition, it's recognition from our customers and the forensics community that we are doing something right. 🙂 We also were recognized as the #1 computer forensics software of the year for the fifth straight year and were in the top three mobile forensics software products of the year. 
2) Our software was used in thousands of investigations in 93 countries and hearing from our customers how the evidence that we recovered helped them crack their case is incredibly rewarding. Specifically, how the evidence we recovered built a strong case and brought justice to a sexual predator and rescued a child is the fuel that keeps me and the entire team at Magnet Forensics dedicated to the mission of helping our customers: "Seek Justice and Protect the Innocent."
3) Through continued investment over the past five years we now have more people focused on digital forensics than any other company in North America. This has been a lot of work, especially growing at the pace we have without any external investment and bootstrapping the company.  One of the benefits of being a private company is we have the flexibility to focus on what we are passionate about.  While others have pursued larger markets like Cybersecurity and eDiscovery we are committed and loyal to all our current and future digital forensics customers.  I'm especially proud to be able to serve our customers in law enforcement and continue to develop our products to help them do their jobs.
4) Magnet AXIOM has been in market for 19 months and almost 50% of our customers have adopted it and are benefiting from the new capabilities. Introducing a new platform is challenging as you work out the kinks and we iterated very quickly on improving performance and adding new features. The development team has worked tirelessly with monthly releases and continues to innovate and mature the platform.
Q: What was your biggest goal for Magnet Forensics in 2017?
Our biggest goal was determining how we can continue to help our customers with their work by saving them time and helping them find key evidence more quickly — it's something that's constantly on our minds. 
Specifically, we wanted to challenge the status quo and bring more innovation to the digital forensics space by: 
Bringing a New Approach to Forensics: With Magnet AXIOM, we are realizing our goal of providing a comprehensive platform for the acquisition, analysis, and reporting on digital evidence from smartphones, computers and the cloud. Customers love the fact that they can analyze all these data sources in one place, understand connections between the data (and save huge amounts of time by having a single report), and then be able to share digital evidence in our convenient Portable Case.
Leveraging Cutting Edge Technology: With Magnet.AI, we were the first in the industry (and the only one currently) to leverage Artificial Intelligence and machine learning to surface child grooming/luring content within chat conversations to provide a better starting point for investigators. This is just the beginning as we expand to other use cases, languages, and media formats.
Giving Back to the DFIR Community: We really wanted to ensure that we continue sharing our knowledge with the greater forensics community and foster industry collaboration. The best examples of that include:

Artifact Exchange: No vendor can possibly keep up with every new app that is coming online so we created a community exchange for people to share any custom artifacts that they have created with each other.
Valuable Content: Magnet Forensics spends a lot of resources on creating content that benefits the DFIR community — whether that's white papers, webinars, or blogging. Sharing is caring, as we like to say. 🙂
Partnering: We partnered with some great forensics companies like Griffeye & Teel Technologies to educate customers on how they can streamline their workflow and ultimately get better results by using a toolkit approach. Proprietary formats are not the future — we must continue to make it easier for customers to share data between tools.
Q: Are there any particular moments that stick out for you in 2017?
One of the moments that sticks out to me was bringing the team from Sentinel Data into the Magnet Forensics family. I couldn't be happier with the contributions they have made and their dedication to the mission of Magnet Forensics and our customers. Not to mention they built the best DFIR case management product out there!
Q: Since the formation of Magnet Forensics, there have been huge technological changes in the world of crime. What trends do you see as having the most impact?
We are living in a digital world and thus leaving a digital footprint wherever we go through the devices, apps, and communications we use to connect with each other. This also means criminals are leaving digital footprints even if they try to cover their tracks. I believe the importance of digital forensics will become even more critical as traditional crimes go digital and new cybercrimes continue to grow and emerge.
Q: What do you hope to accomplish in 2018 and beyond?
We have an exciting product roadmap for 2018 that will help our customers with their work and ultimately put more bad guys behind bars. I can't wait to start rolling out these new capabilities and hearing how our customers are benefiting from them. We will continue to look for partners that believe in interoperability between tools to make it easier for customers to move data between tools and ultimately pick the best tool for the job.
Q: Do you have a favorite customer moment from 2017?
There were a lot of great customer moments but the one that comes to mind is having the Special Agent from the FBI Boston Field office that led the Boston Marathon Bombing investigation come speak to our team. Getting a sneak peek at how the investigation unfolded and understanding how our products made a real impact was a real source of pride. Hearing from our customers really fuels our team and inspires them to keep advancing our products as so many are depending on us.
Q: What makes you proud looking back over 2017?
For me this comes back to the people at Magnet Forensics that get up every day wanting to make a difference and serve our customers.  We have built a culture of caring, gratitude and respect that I believe customers experience when they interact with us.  The innovation and passion that our team shows day in and day out to make the world a better place is a source of great pride. We are only on this planet for a limited time and seeing the team develop, learn and working together to solve tough challenges is a source of inspiration for me. They may not always like the deadlines, but they make it happen. 🙂
Q: What keeps you up at night?
Ensuring we anticipate future trends and build tools so our customers can continue to do their jobs is the first one.  The other is maintaining our culture as we grow.  As the famous management consultant Peter Drucker says, "culture eats strategy for breakfast."
Q: What's on your Christmas list?
Spending quality time with my wife, three kids and extended family. Wishing for another year of good health and the opportunity to continue to make a difference through the work we do at Magnet Forensics.