Getting Started With Magnet AXIOM
Are you new to MAGNET AXIOM?
Watch the videos below to learn how to get started with Magnet AXIOM, run your first search and view the recovered artifacts, and use the advanced features you need to start building your case.
AXIOM Process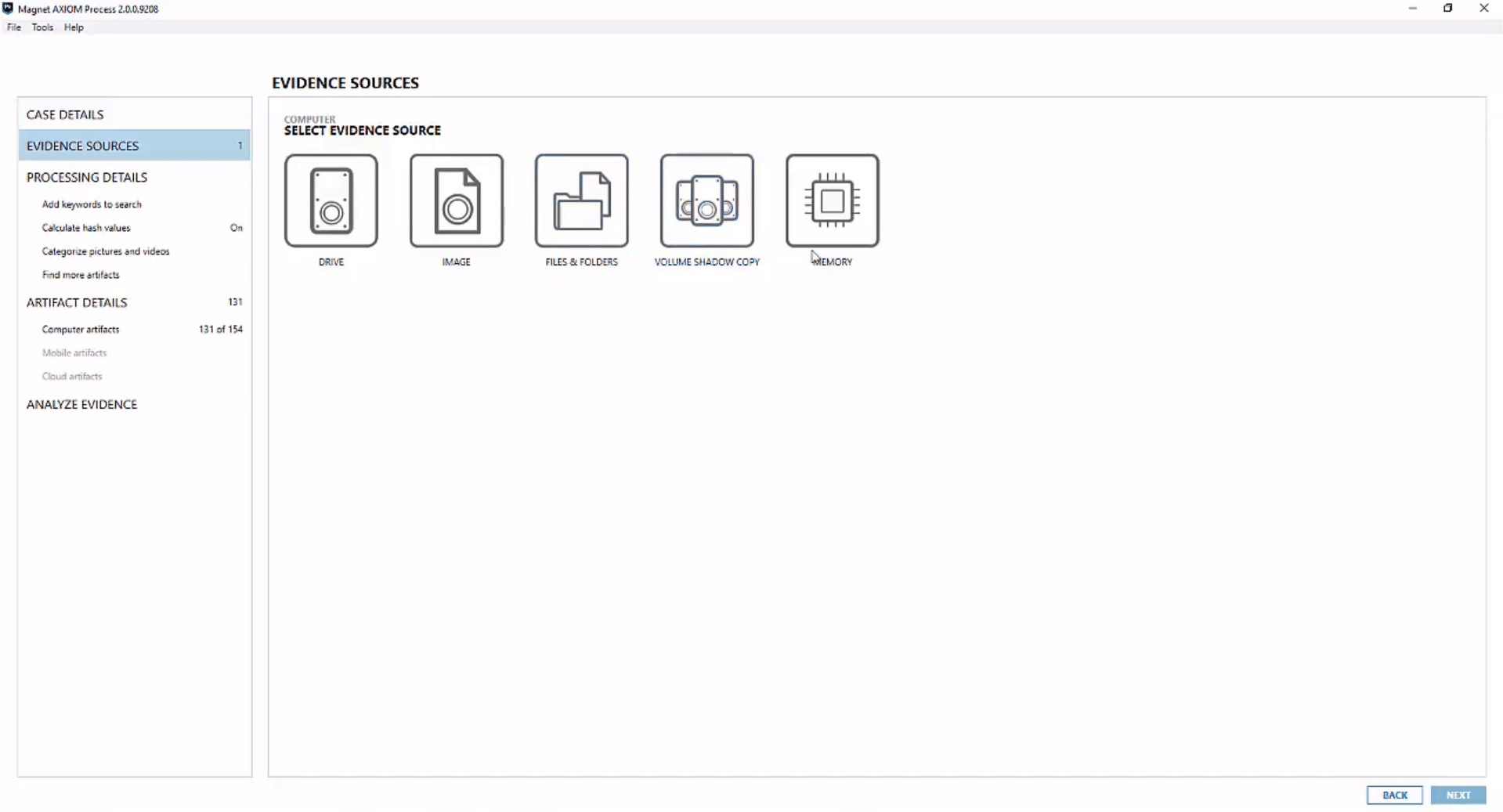 ACQUIRING & PROCESSING COMPUTER EVIDENCE
Learn how to acquire and process computer evidence using Magnet AXIOM.
ACQUIRING & PROCESSING MOBILE EVIDENCE
Learn how to acquire and process mobile evidence with Magnet AXIOM.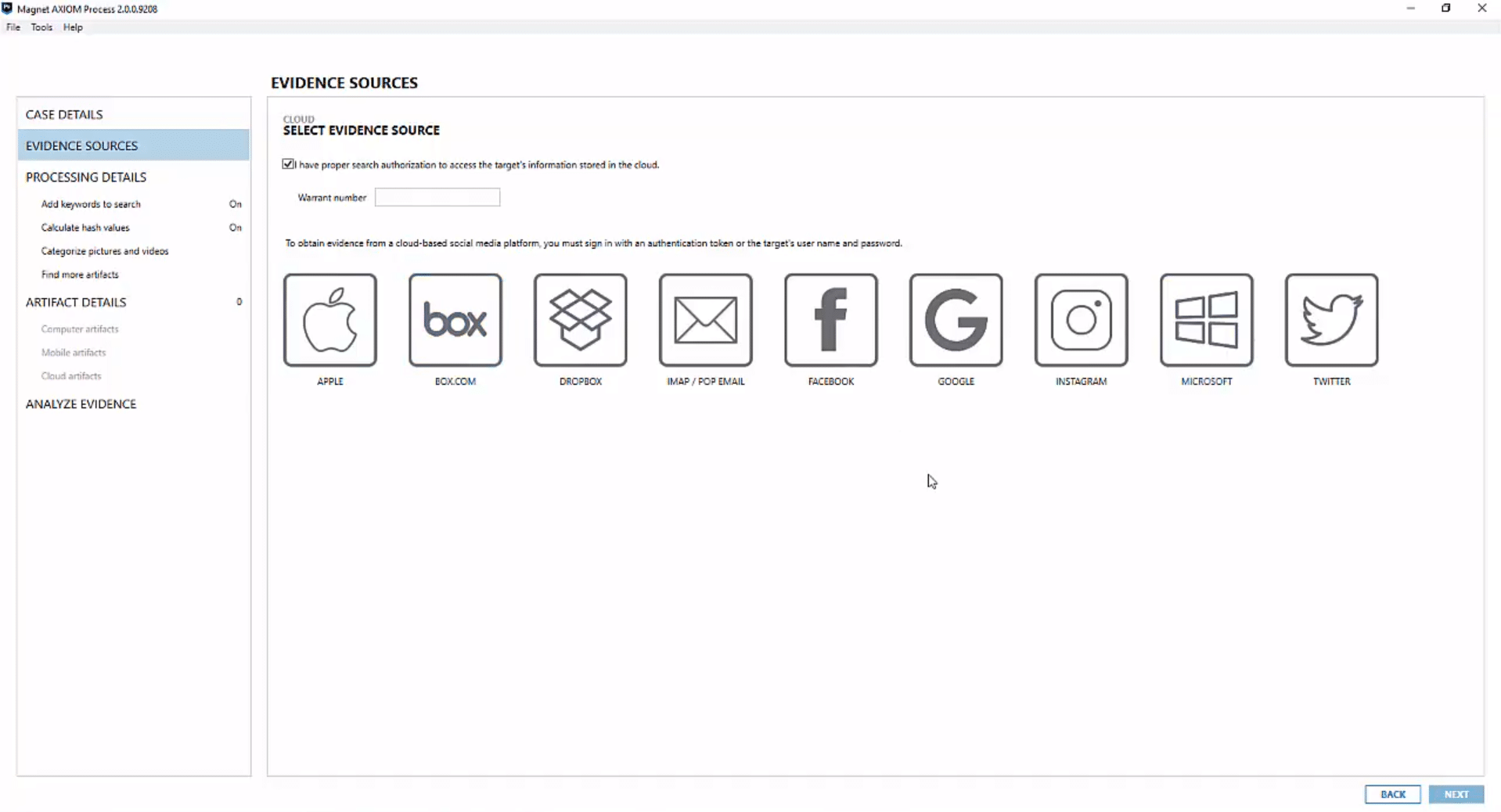 ACQUIRING & PROCESSING CLOUD EVIDENCE
Learn how to acquire and process cloud evidence such as Gmail, O365, Facebook, Twitter, OneDrive, Dropbox, Box.com.
PROCESSING OPTIONS AND ARTIFACTS
Discover how to use AXIOM Process to apply keywords, hashes, and select artifacts to get the best out of your evidence.
AXIOM Examine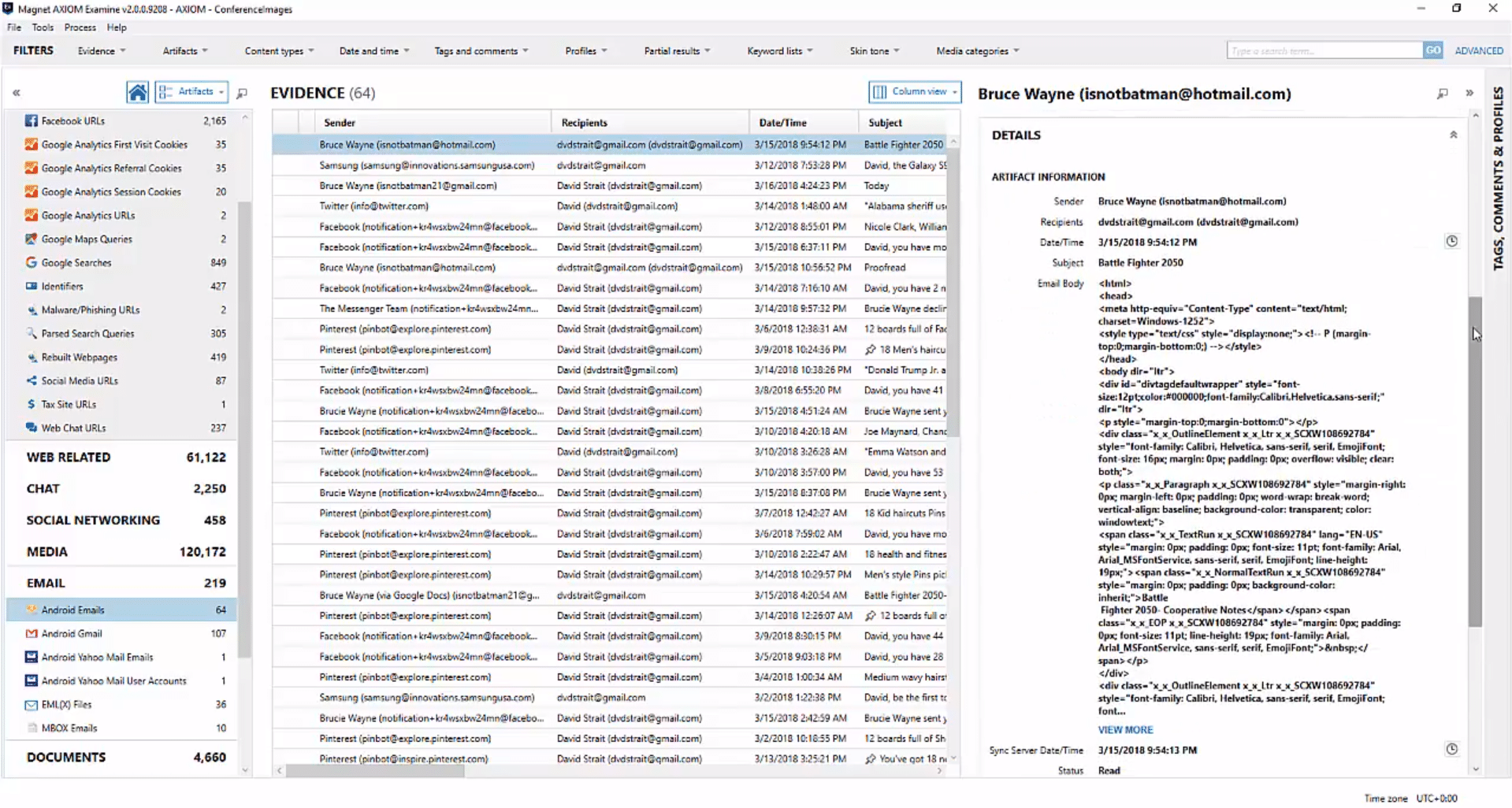 RECOVERING AND ANALYZING ARTIFACTS
Learn how to recover and analyze artifacts such as Google searches, browser activity, chat, social networking, email, documents, etc. using Magnet AXIOM.
NAVIGATING THE FILE SYSTEM AND REGISTRY
Learn how to navigate the file system and registry explorers in Magnet AXIOM to assist with your investigation. Use the built-in SQLite and Plist viewers as well.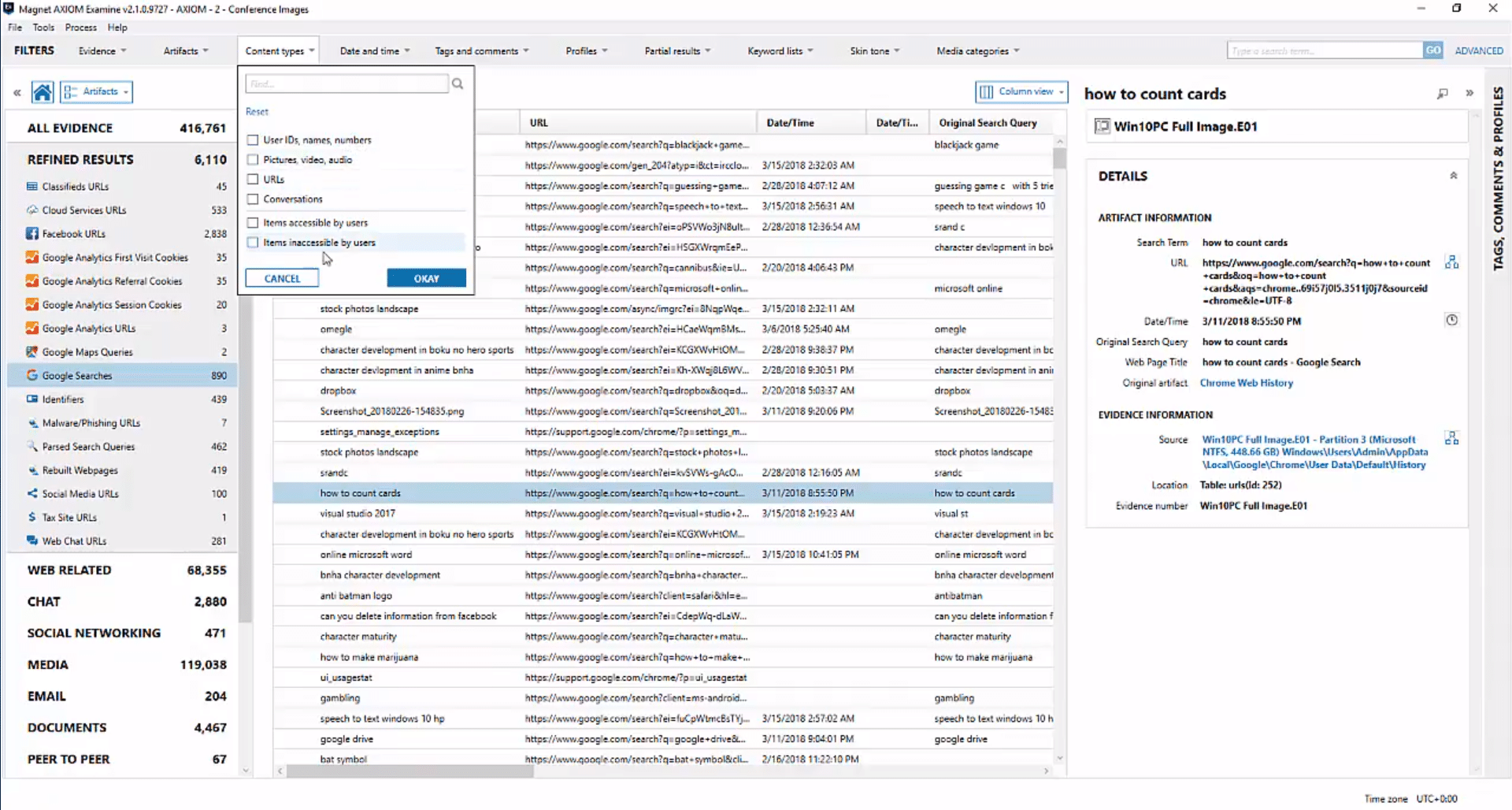 SEARCHING AND FILTERING IN AXIOM EXAMINE
Learn how to search and apply filters in various ways using Magnet AXIOM to quickly narrow down your results to the most important evidence.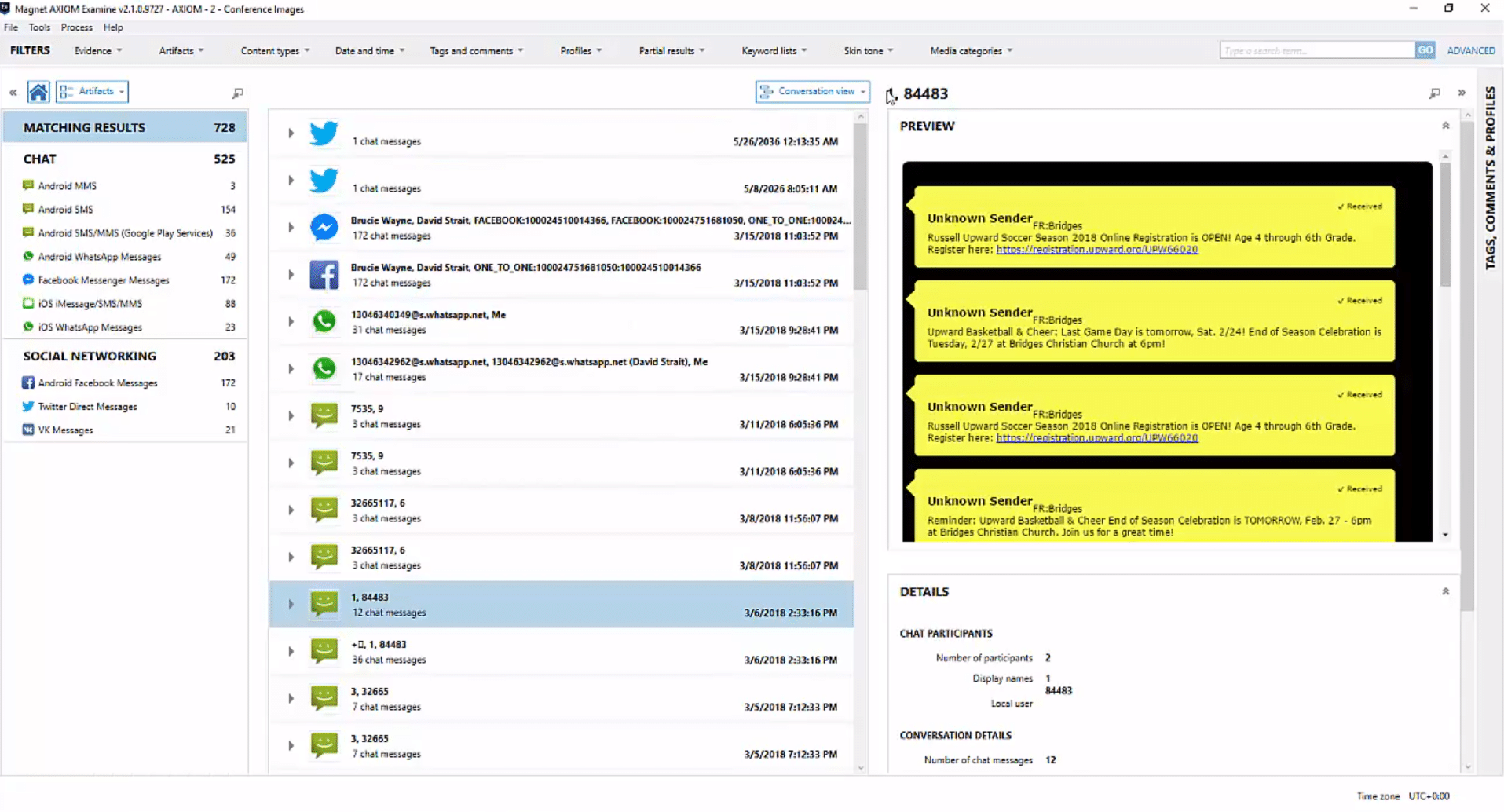 EXAMINING EVIDENCE WITH CENTRALIZED VIEWS
Learn how to navigate the various views of Magnet AXIOM such as Column, Conversation, Thumbnail, Timeline, and World Map.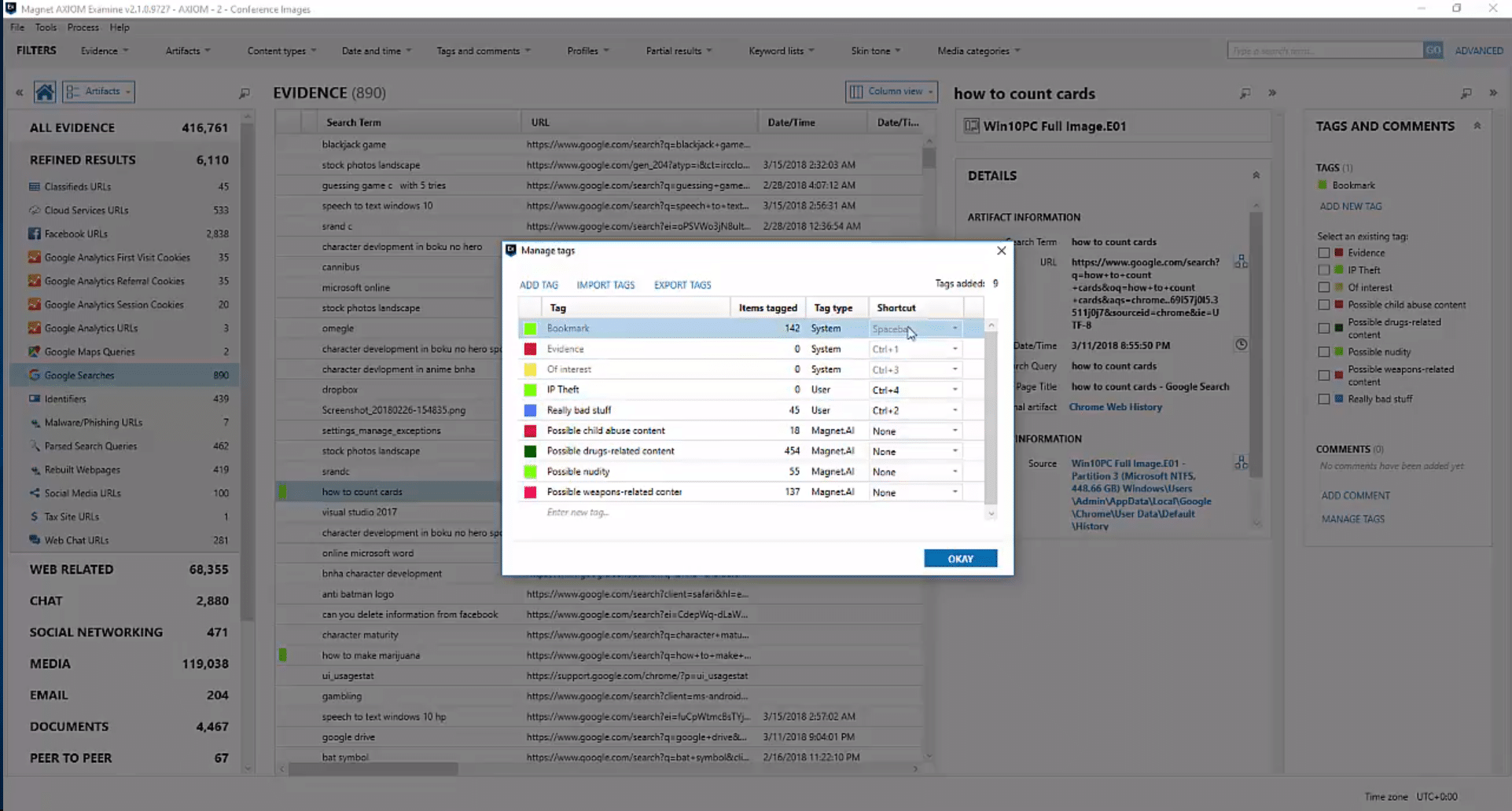 ORGANIZING TAGGING AND REPORTING
Learn how to create and apply tags to your evidence to help organize the recovered data and then report on your findings using various reporting formats such as CSV, Excel, PDF, HTML, PST, XML, and Portable Case.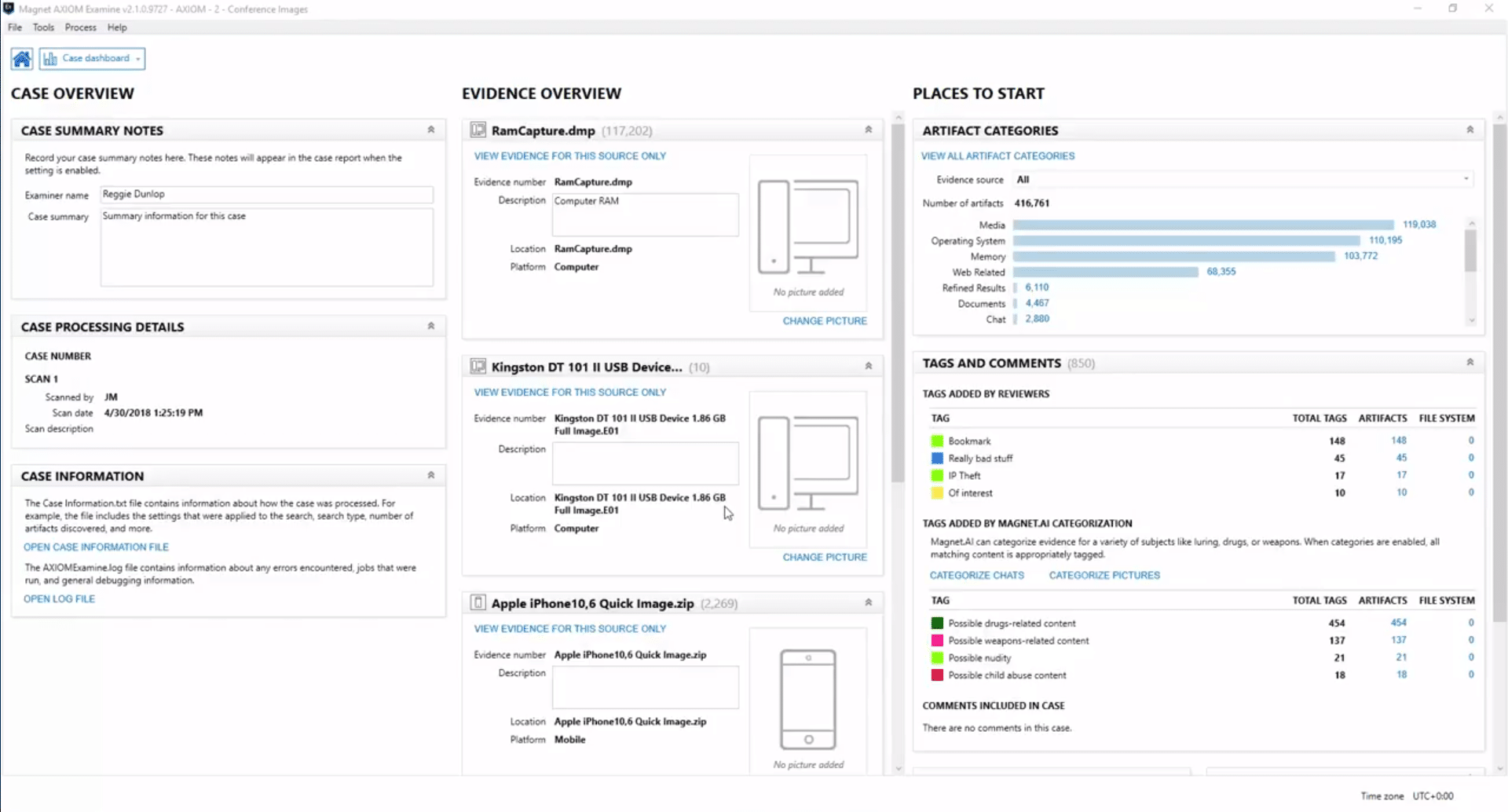 IDENTIFYING CONNECTIONS
Learn how to use connections to help build relationships between artifacts and files in your case. Connections allows you to build a story around a file of interest by identifying how the file might have gotten there, where it might have gone, etc. which can be very helpful in many investigations.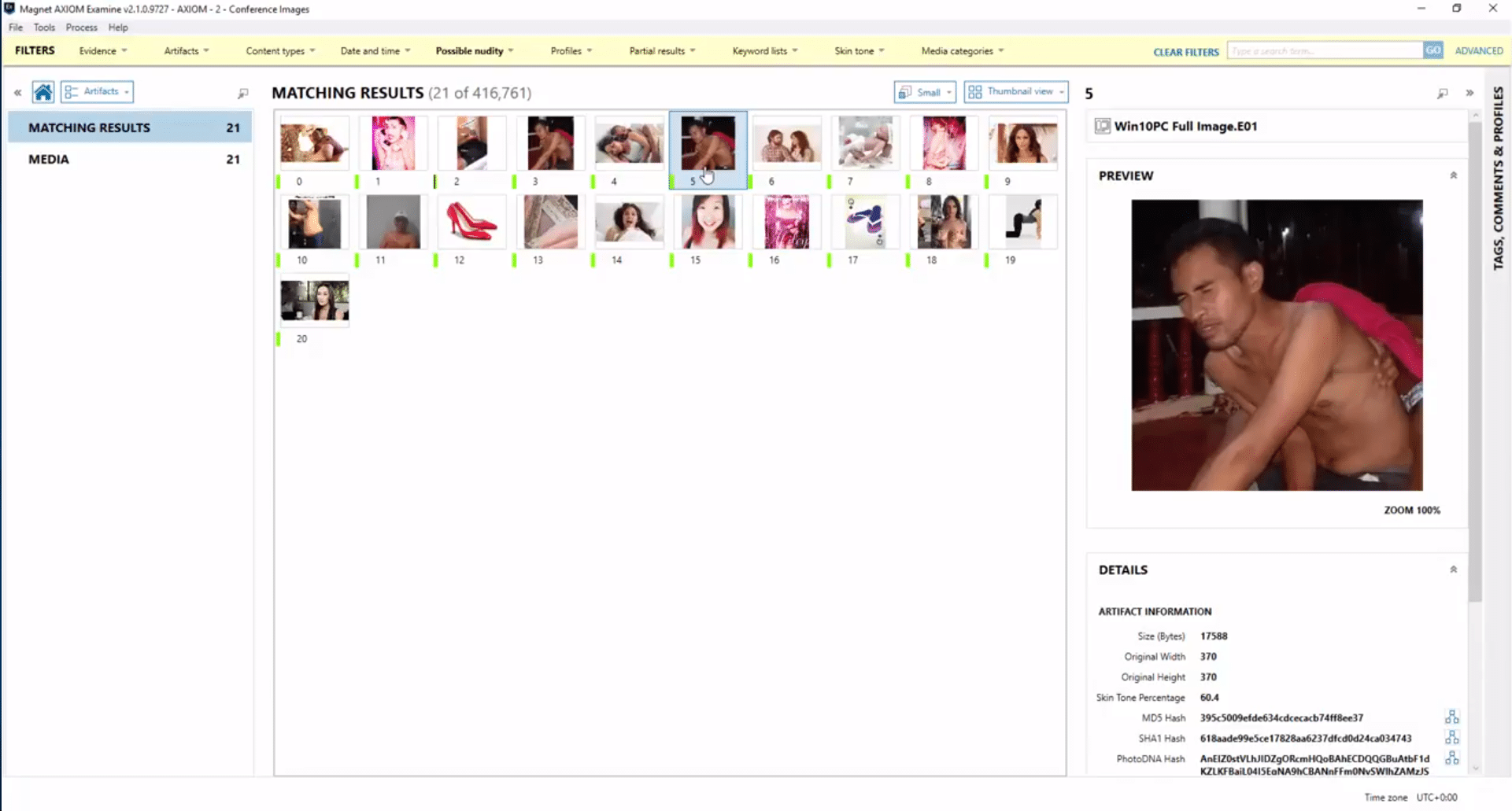 USING MAGNET.AI TO IDENTIFY CHATS & PICTURES
Learn how to use Magnet.AI to identify chats and pictures that may be relevant to your investigation. Magnet.AI will identify chats containing or suggesting grooming/luring content or sexual conversation. It will also search pictures for evidence of drugs, weapons, nudity, and child abuse material.