Magnet AXIOM 7.2 Now Available
We are thrilled to announce the release of Magnet AXIOM 7.2! This latest release introduces new features to help make it easier to access, view, and verify critical information from mobile sources for your investigations, including:
LevelDB Viewer Enhancements
SHA-256 Calculation Support
New Android and iOS Artifact Developments
You can upgrade to the latest version within AXIOM or over at the Customer Portal.
If you haven't tried AXIOM yet, request a free trial here.
LevelDB File Preview Enhancement in Magnet AXIOM 7.2
LevelDB is an open-source, key-value storage engine developed by Google. LevelDB has been ported to a variety of Unix based systems, including Mac OS X, Windows, and Android, and is also commonly used in mobile applications.
For example, many messaging apps, such as WhatsApp, Telegram, or WeChat, use LevelDB as their underlying database to store message data. LevelDB provides a key-value storage mechanism, making it efficient for retrieving and searching through large volumes of message data. Folders that contain LevelDB files often contain associated .log files, which include information about the operations, activities, and usage patterns of an application, server, or IT system.
With AXIOM 7.2, we've enhanced the preview support for LevelDB files, by allowing you to load associated .log files into the LevelDB viewer without compromising the format, making it easier to view .log files associated with LevelDB's in AXIOM.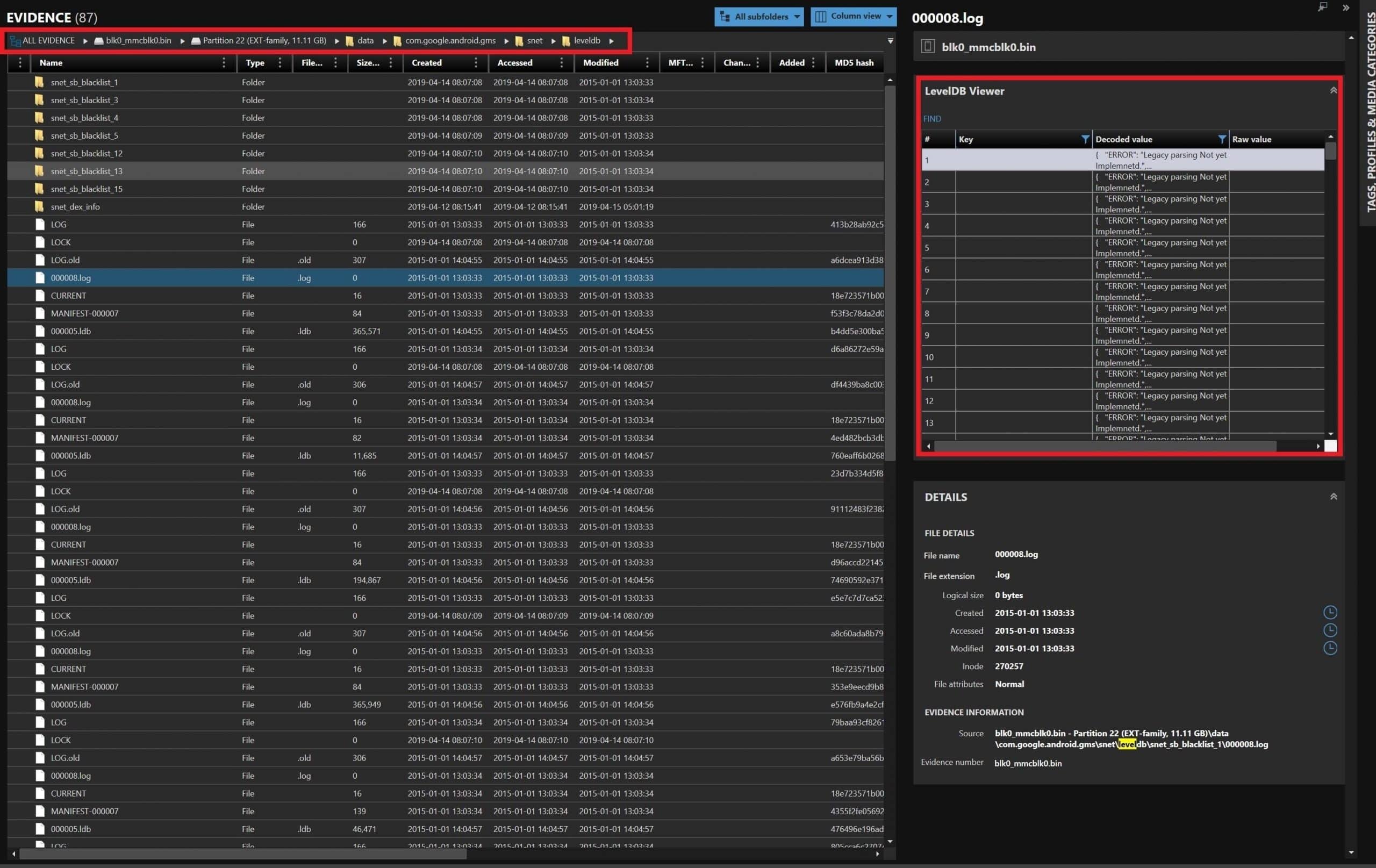 Previously in AXIOM, .log files were treated as plain text log files. With this change, even though it's a .log file, it now gets loaded into the LevelDB viewer so that content is properly formatted.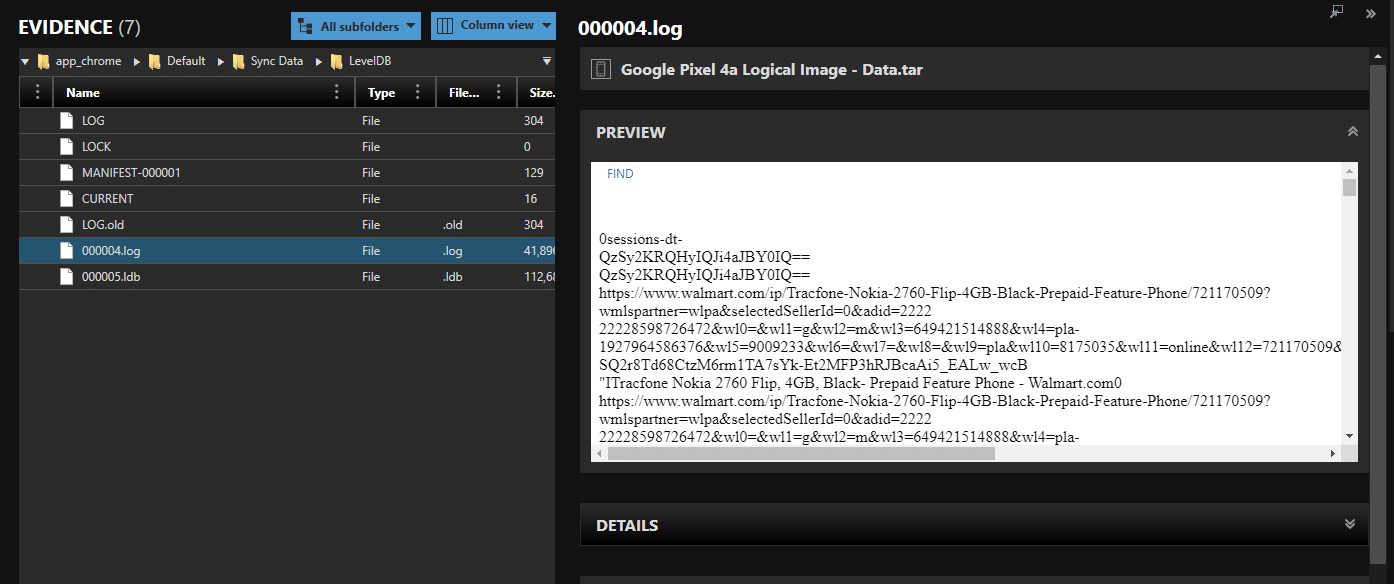 To learn more about LevelDB databases in AXIOM, check out the blog: Leveling the Playing Field With the LevelDB View in Magnet AXIOM and AXIOM Cyber.
Enhancing Data Integrity With SHA-256 Hashing
Multiple jurisdictions may have different requirements for ensuring the integrity, authenticity, and reliability of digital evidence. SHA-256 is an industry standard hash function that is trusted by leading public-sector agencies and used widely by technology leaders.
With AXIOM 7.2, we're adding SHA-256 hash calculation support for individual files viewed via the File System Explorer. This will help to make it easier for you to verify those hashes against AXIOM. We are also adding SHA-256 support for E01 forensic images when calculating the hash value while acquiring an image and will include it in the image.info file.
New Mobile Artifacts
To help ensure your evidence sources remain current, and you can uncover valuable information from the latest applications and services, we've updated and validated our mobile artifact support for both iOS and Android.
AXIOM 7.2 introduces new artifacts for Samsung's Android mobile devices, including:
Samsung Device Health Services Battery Statistics
Samsung Digital Wellbeing Events
Samsung Keyboard Clipboard History
Updated Artifacts
Android Device Information
Google Contacts
iOS Device Information
iOS Device Wallpapers, including support for iOS 16 Dynamic Wallpapers
iOS Snapshots
Signal Messages
SnapChat
TikTok Contacts
To get the latest features from Magnet AXIOM, download 7.2 over at the Customer Portal.