Women in Forensics Camp
By Jessica Hyde, Director of Forensics
This summer, I had an unbelievable opportunity to give back in DFIR via the Women in Forensics Camp at Notre Dame. The camp, sponsored by PWC and put together by members of the St. Joseph County Cyber Crimes Unit, was designed to introduce high school age women to digital forensics. What is incredible about St. Joseph County Cyber Crime Unit is that many of the sworn members of the force are interns from Notre Dame. The program is the brainchild of Mitch Kajzer, who is both the Cyber Crimes Director for the Office of the Prosecuting Attorney for St. Joseph County and a professor at Notre Dame teaching digital forensics. More information can about the program at St. Joseph County can be found here.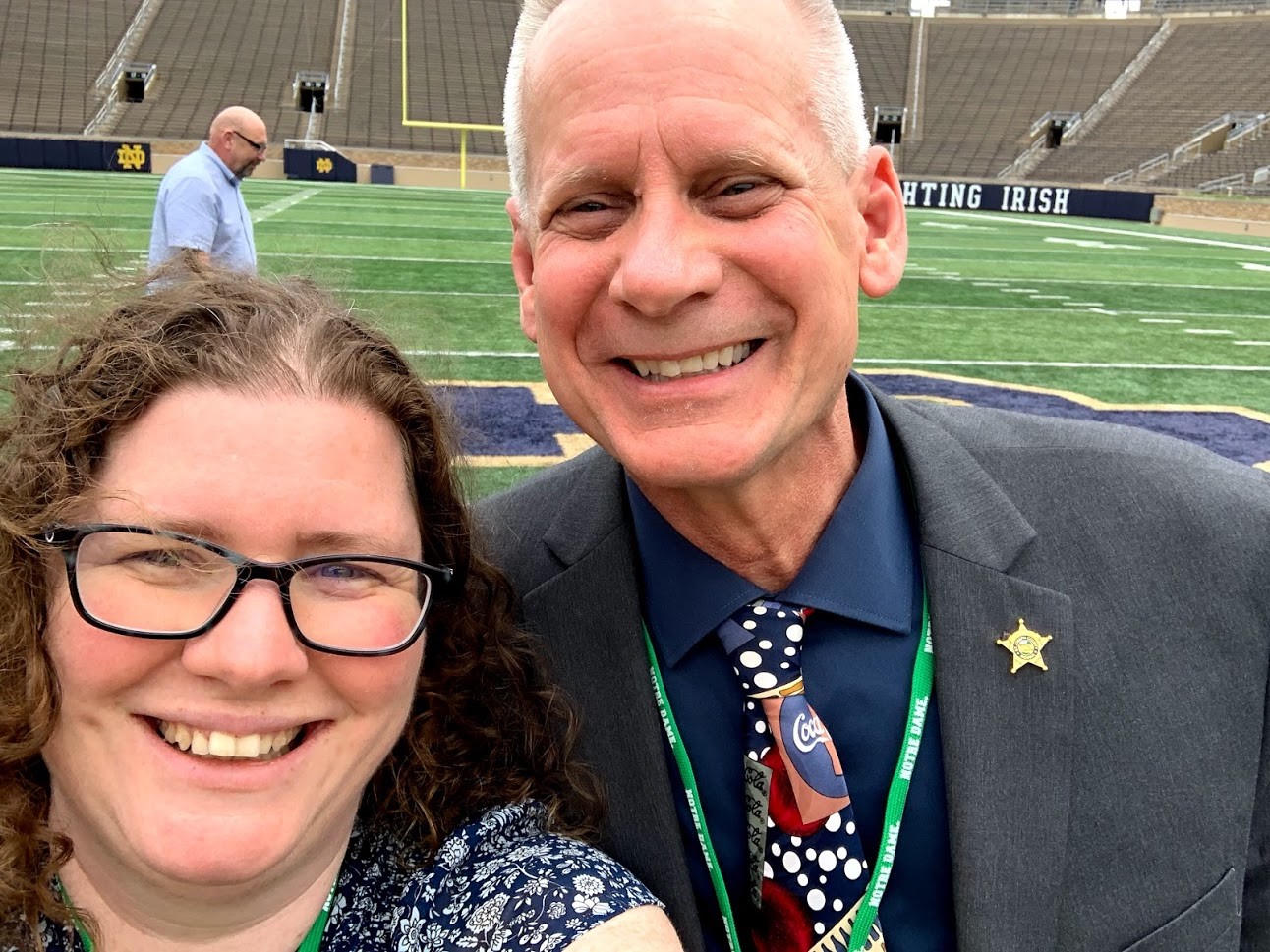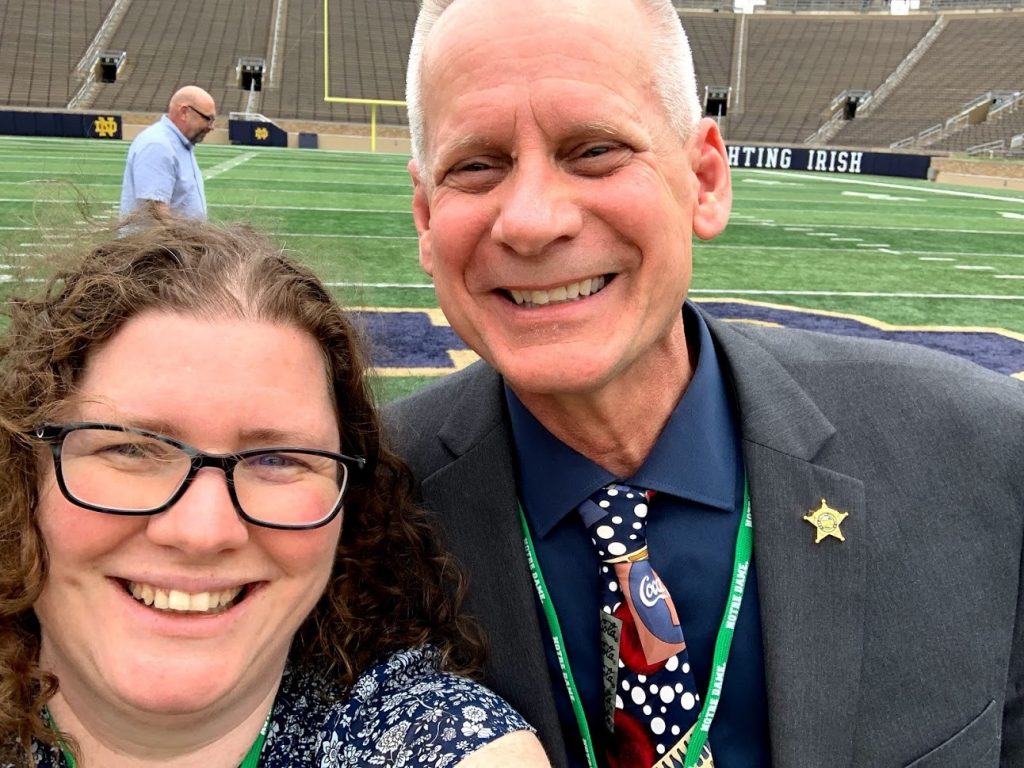 Mitch additionally decided this year to start the Women in Forensics Camp. This camp was an amazing experience. Mitch invited Heather Mahalik, Sarah Edwards, and me to come help teach the students in the camp. In addition to getting to spend time with some of my favorite fellow forensic femmes, we were able to assist four of the Notre Dame students and St. Joseph County Cyber Crime Unit interns with the course. The interns were teaching the bulk of the course while Heather did a section on mobile forensics, Sarah a section on APOLLO and iOS/mac forensics, and I did a section on Windows and Internet of Things forensics.
The high school students were well engaged, and I was beyond impressed by the lessons delivered by the interns. I thought it would be a great opportunity to ask them some questions about both the program at St. Joseph's County Crime Lab and the Women in Forensics Camp. Below is an interview with Laura Hernandez, Briana Drummond, and Julia Gately about the programs.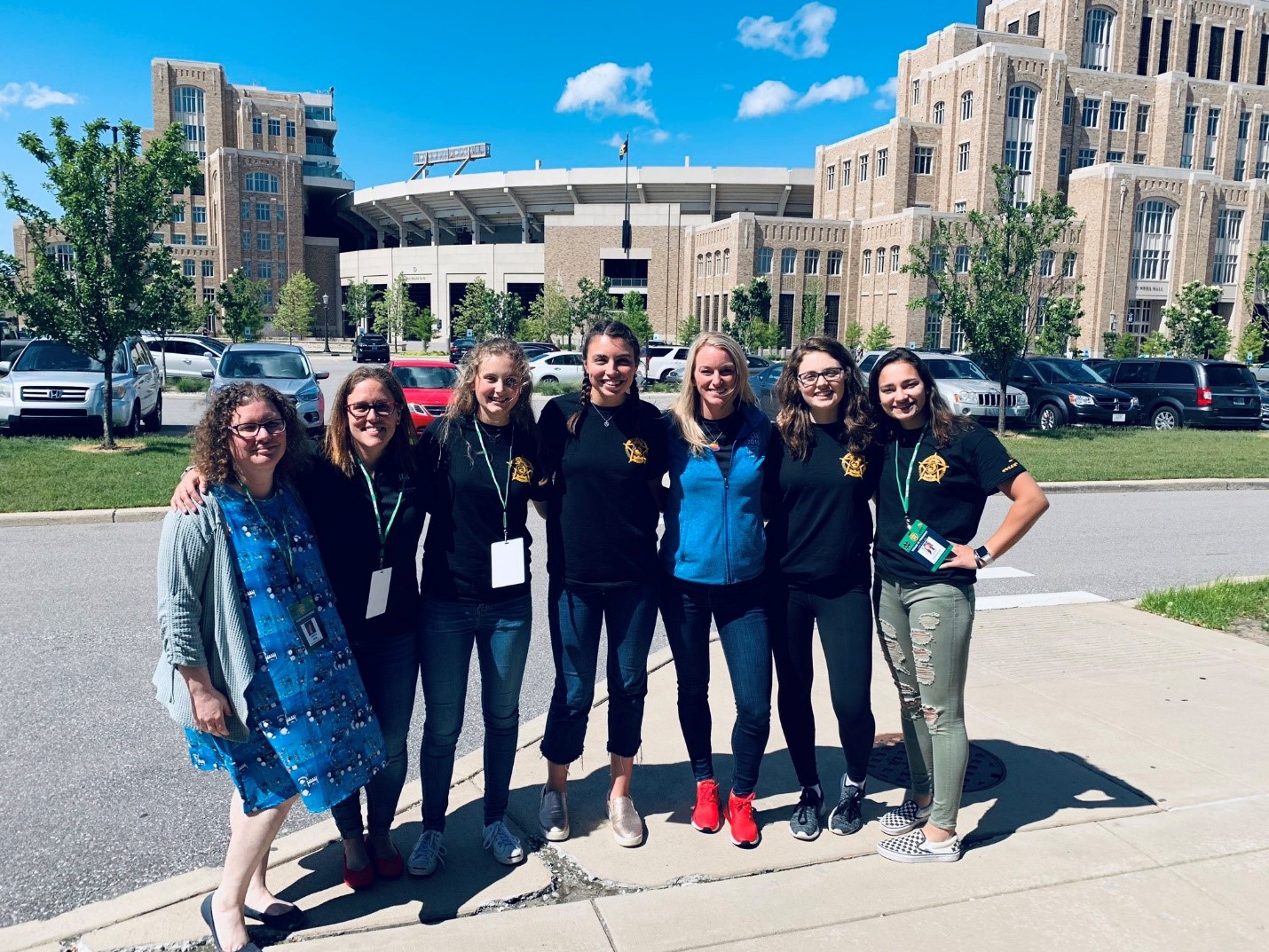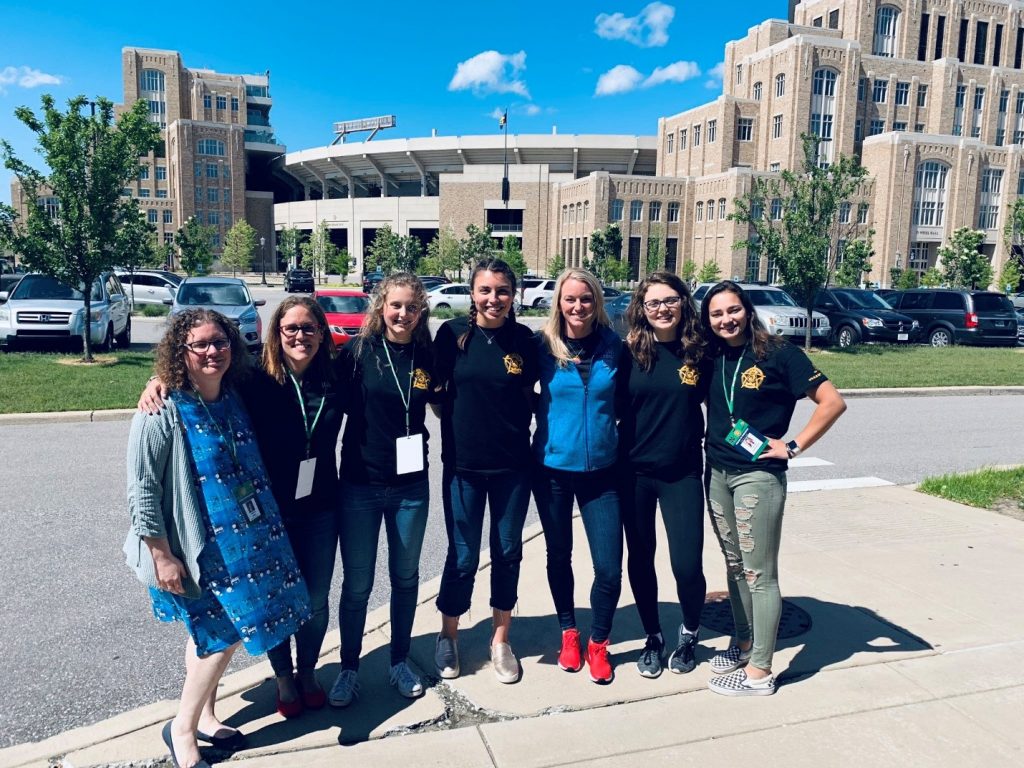 Jessica Hyde (JH): Ladies, I just wanted to take a moment to say thank you again for the amazing experience at the Women in Forensics Camp that you all put on at Notre Dame. I was extremely impressed by your forensic knowledge, your willingness to give back to the high school students, your delivery during the instruction you provided, your professionalism, and the quality of the content you delivered. Thank you also for taking the time to answer some questions in retrospect about yourselves, the internship program at St. Joseph's County Crime Lab, and the camp itself.
Okay, to get started, can you each please tell me about the kind of work you do as an intern at the St. Joseph's County Crime Lab?
Laura Hernandez (LH): As of right now, the St. Joseph County Cyber Crimes Unit is actually the only unit in the world that swears in college students and grants them full law enforcement powers. As investigators, we're sent digital evidence from cases all over the county, and we extract, process, and analyze the information from that evidence to help detectives in their investigations. Coming into this internship, I was convinced that the interns would only do paperwork and basic tasks; instead, we're the primary investigators on the cases we're given, and we're a part of the entire process of an investigation, from writing search warrants to writing reports at the end of an investigation. I love every part of the process, and I am so lucky to be working in this unit!
Briana Drummond (BD): As an intern for the St. Joseph County Cyber Crimes Unit, we extract, process, and analyze various electronic devices such as iPhones, Androids, SD Cards, laptops, etc. given to us as evidence by both local and federal law enforcement agencies. The work we do is very hands-on. From the second we get a case, we, the interns, are the ones logging it and establishing a line of communication with the Detective or Investigator who gave us the case. We write up our own case reports and discuss with the officer the evidence we found (or did not find)!
Julia Gately (JG): As an intern in Cyber Crimes, I do the work of a Digital Forensics Investigator. The majority of my time is spent doing cases for police departments/metro units within St. Joseph County. When I work on a case, the detective will bring me the item(s) of evidence, and I will then extract, process, and analyze it (if requested) accordingly. I've worked with a variety of devices, such as mobile phones (iOS and Androids), USB drives, SD cards, and cloud accounts. After I've finished going through the evidence, I'll write up a report and give it to the detective, as well as a portable case and HTML report of the work that I've done. I'll usually go through the case with the detective as well and share my findings. When I'm not working on cases, I'm doing research. All of the interns have different research assignments that we work on during our down time. Lexie VanDenHeuvel and I are partners on our current research project, which studies the data on wearable devices that results from sexual assault. At the moment, we are trying to locate data that we can use to try and establish a baseline for what sexual assault may look like on a wearable device.
JH: Wow! What are you most excited about getting to do in the field?
BD: One thing I am very excited about is the fact that we get to see the case as it progresses from its first submission all the way through until the officer picks it up. Mitch, our Cyber Crimes Director, has allowed us to do so much for the Unit, and I am so grateful for that. Not only do I understand how to analyze the data we have extracted, but I know how important the completion of each step of the whole process is.
LH: I'm really excited to see the results of the cases I have been working on. Especially with those few that end up going to trial, it just makes it incredibly clear that our work does have an impact. Not only do I get to gain valuable experience in the field, but I also get to contribute an effort that has concrete effects on people's lives. I still haven't gotten over that amazement.
JG: I'm most excited about continuing to learn about different ways of collecting data. Working in the unit has taught me so much in terms of what law enforcement can extract, but I'm interested to see the corporate side of forensics. It's an ever-expanding field, so I hope that wherever I end up post-grad I get the chance to see more software.
JH: Are there any particular challenges you've faced so far that have been particularly difficult? If so, how did you work through them?
LH: The sheer volume of information that is available on the subject of digital forensics is terrifying in itself, and it can only grow as technology keeps developing. I came into this internship with a computer programming background, but only a basic understanding of digital forensics. It's a lot of hands-on learning, and each case forces me to learn something new and leaves me with even more questions. Especially at the beginning of my time in the unit, I would have been completely overwhelmed if not for Mitch Kajzer, the director of the Cyber Crimes Unit. He has a lifetime of experience and helps us address problems that we haven't seen before, and he always encourages us to take on research projects and learn more about any subject that interests us. The upside of how much I don't know is that it's hard to get bored, because there's always a new extraction technique, operating system update, or forensics software to learn about.
BD: One challenge I have is feeling as though I do not know the technological aspect of digital forensics entirely. I work through this by asking our amazing director several questions, but I also lean on the other investigators that I work alongside. One very unique feature of this field is that technology is ever changing, and we may never fully understand every aspect of it! It is an awesome field that pushes you to learn and ask your peers for help. While this is something I am not used to, I think this is an awesome challenge for me and will be valuable for any future professional experience.
JG: The biggest challenge for me has been learning to preserve as much of the evidence as possible. As technology continues to develop, the methods for collecting evidence develop along with it, and it can be difficult when a method will save evidence one day and destroy it the next. The way I worked through this was just doing my best to be constantly updated. The best source of information that I have is my boss, Mitch Kajzer, because his never-ending drive to learn more about technology keeps him very aware on what's safe to do. I've also started reading a fair amount of tech news, because with every update or new phone there come new challenges. There's no surefire way to combat constantly updating technology, but as long as we stay prepared in the unit, we can provide the best service to law enforcement.
JH: Turning to the Women in Forensics Camp, what were your goals for the camp and what did you do to prepare for the camp ahead of time?
JG: This camp holds a special place in my heart, especially since it actually stemmed from a conversation I had with Lexie VanDenHeuvel, another intern, at the beginning of my sophomore year. We were discussing how we wish we had known about the field earlier, like in high school, and Mitch asked if we wanted to make a camp. It just took off from there. When we started brainstorming the camp, we just wanted to raise awareness about digital forensics to high potential young women. But as we continued planning, it turned into more than that. We wanted to give the girls not only a chance to experience forensics, but to understand the kinds of opportunities the field can bring them. So many young women are discouraged from pursuing a career in STEM, so it was really important for all of us that they feel comfortable and confident going into the field, if they choose to do so. In terms of preparing for the camp, we spent a lot of time making arrangements for amazing speakers, as well as making sure that we had enough activities to keep the girls interested. We also wanted to ensure that we moved at the right pace, so that no one felt as though the camp was outside of their understanding.
LH: My goals for the camp were just to show these girls all the opportunities that I didn't know existed when I was their age. I was lucky enough to stumble on digital forensics through an email announcement for the Cyber Crimes Unit internship, but there is so much more I could have done in high school and college to learn more about digital forensics if I had known about it. I came into this week just wanting to show them how much I love the work I do and teach them a little bit of the digital forensics knowledge that I've gotten to learn.
BD: I know that Lexie and Julia were the original brains behind the camp, and they met with several individuals in preparation for it. I helped with packaging the swag bags, loading files onto the computers, and ensuring that the test iPhones were charged and ready to go. When I found out about the camp, one goal I had was to make sure that the students felt comfortable asking for help. I also wanted the students to gain exposure to a potential future career field. While I do not know how many of them will go into digital forensics in the future, I was glad that they would have tangible experience for one option for their future. Going into college, we pick our majors and are expected to have an idea of what we want to do for the rest of our lives. I find this extremely difficult as many of us have only worked as nannies, at restaurants or ice cream shops, etc., so I was excited that these girls would get to experience a career field before entering college or the next phase of their life.
JH: What did you enjoy most about the camp?
BD: I really enjoyed getting to know the girls and answering any questions they had. I think it is such a blessing to have people in your life that are a few years older and have had even just a little bit more experience in life that you feel totally comfortable coming to with any and all questions you have. We gave the girls our contact information, and I hope that they will reach out about college admissions questions or just to chat about life in general.
LH: One of the most surprising and rewarding parts of the camp was that not only did I get to teach and try to inspire the high school girls who attended, but I was also taught and inspired in turn by our amazing guest speakers. You, Heather Mahalik, and Sarah Edwards were so warm and welcoming from day one, offering to revise our research, introduce us to other leaders in the field, and support us in any way you could. It was the same knowledge and encouragement I was hoping to give to our campers, and I ended up receiving it tenfold.
JG: The best part of the camp for me was actually being able to interact with the girls and hear about what they wanted to do going forward. It was great to hear how some of them were already determined to enter the forensic field, and how others definitely had a new interest in the field after seeing what it offered. Answering questions about what we do at the unit and college made me really grateful for all of the mentors that I'm lucky enough to have, and I hope that these girls take their experiences at the camp and use them going forward. I'm also so grateful to all of those who traveled to come and speak at the camp, as without them it wouldn't have been possible.
JH: Thank you so much taking the time to share your responses! It was such a pleasure to get to participate in the camp and not only give back to the students, but to be inspired by you and the next generation.
BH: Thank you so much for giving us amazing advice and for being an amazing role model to look up to in a potential career field.
Thank you so much to the Women in Forensics Camp for allowing us to have a part in this fantastic initiative. Thank you Mitch Kajzer for being a mentor to not only these students, but to me as well.
Interested in finding ways that you can use your digital forensics skills to help others? Check out my prior blogpost on the topic https://www.magnetforensics.com/blog/giving-back-in-dfir/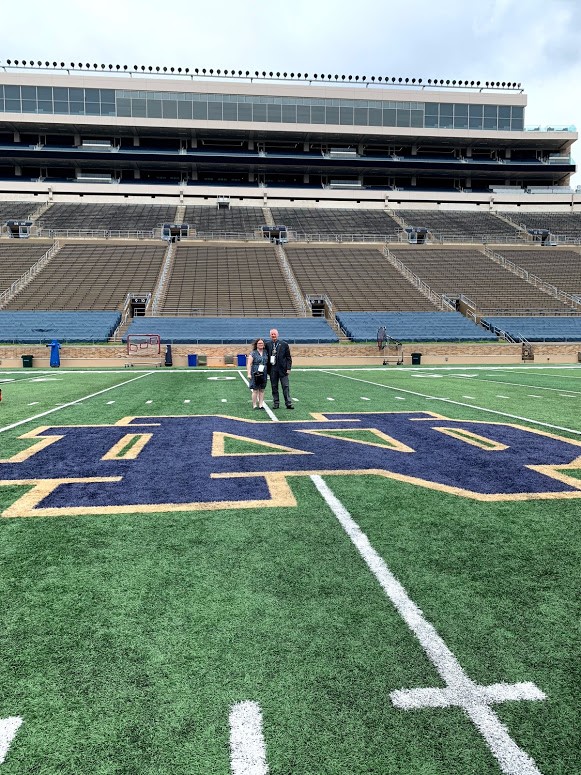 Questions or comments? More ways to share? Reach out to Jessica at: Jessica.Hyde@magnetforensics.com