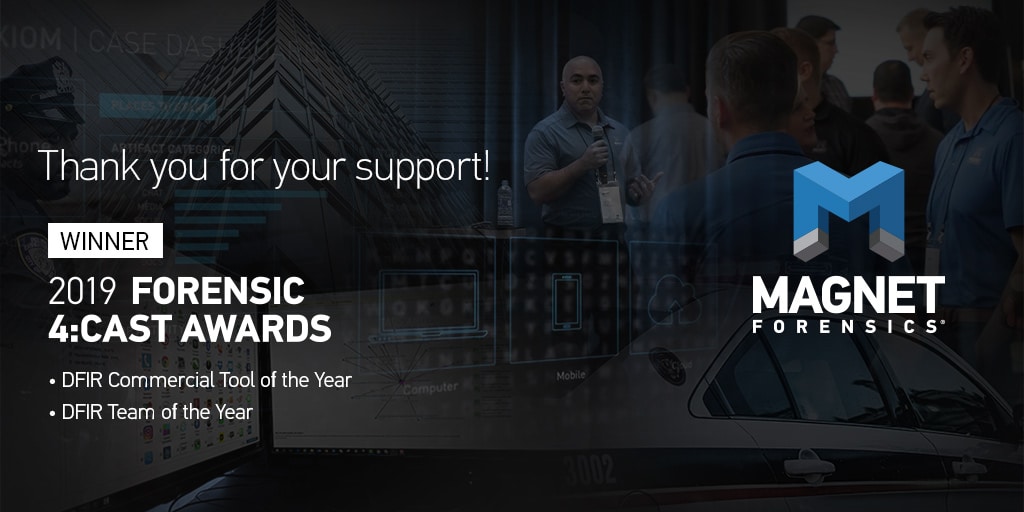 Magnet Forensics Wins Two 2019 Forensic 4:cast Awards!
We're honored to again be recognized by the Digital Forensics Community in this year's Forensic 4:cast Awards — this year in the newly created DFIR Commercial Tool of the Year and DFIR Team of the Year categories!
Of course, we want to not only thank every single person who took a moment to nominate and vote for Magnet Forensics, but we want to thank Lee Whitfield for taking the time to put these important awards together year after year. His efforts are greatly appreciated and we're glad to be able to share these honors with several other amazing contributors within the community!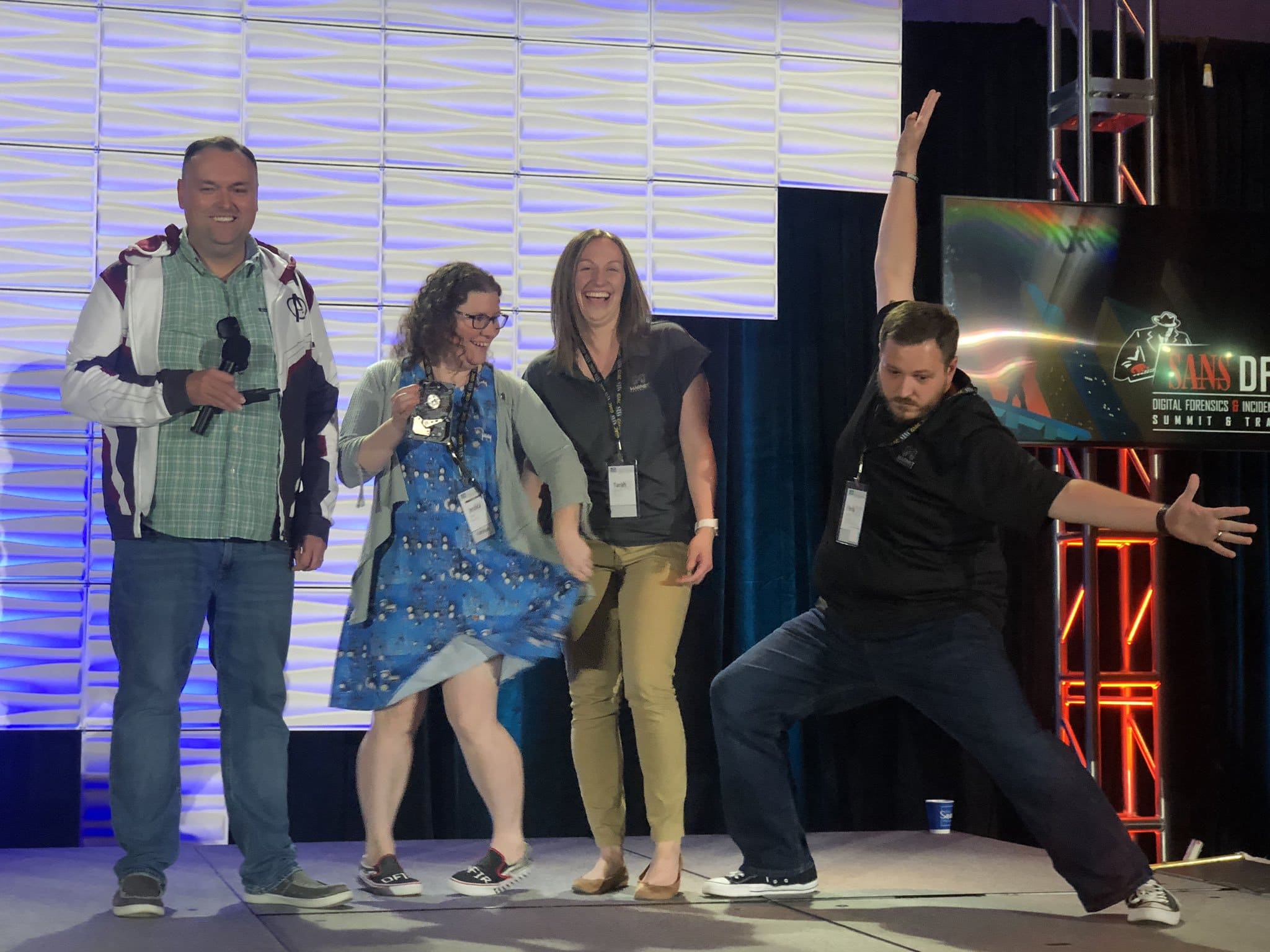 Announced at the SANS DFIR Summit in Austin, Texas, the awards recognize those in the DFIR community who are making a huge difference within the field. Our founder and CTO, Jad Saliba, shared his reaction: "What an amazing honor! Huge thanks to everyone who voted for us and has supported us over the years – you are the people that do the extremely important work and we are honored to support you with our team and tools. A huge thank-you to our team at Magnet as well! Truly a world class group of people that I am so proud and grateful to work with. Thanks for everything you do everyday to support our customers and for coming up with innovative new features like our recent #OfficerWellness features – doing the right things for the right reasons. Looking forward to doing more great things together! "
Adam Belsher, our CEO, added: "Thank you to all our customers for the honor of serving you. Your passion and important work keeps us motivated and committed to working alongside you in supporting your mission. I have never worked with such an inspiring group of individuals than at Magnet Forensics and I'm proud to be on this journey will all of you! "
If you want to catch up on our nomination series, you can find who are Forensic Examiners highlighted here: Part 1, Part 2, Part 3, Part 4. Want to know more about our previous wins in the Organization of the Year and Computer Forensic Tool of the Year categories? Read our previous post here.