Magnet AXIOM Cyber 7.5 is now Available
We are thrilled to announce the release of Magnet AXIOM Cyber 7.5! In this release, we have introduced several new and updated features to help streamline your workflows and ensure you have all of the necessary data for your investigations, including:
Adding and Updating YARA Rules From Git Repositories
Initiate Processing of Mobile Images From a VeraKey
Saving Custom Filters
To help keep your investigations current with the latest evidence sources, we have also updated and added to the artifact support. The artifact updates are listed below and detailed in the release notes for AXIOM Cyber 7.5, which are available here.   
If you already use AXIOM Cyber, you can upgrade to the latest version in the app or over at the Customer Portal. And if you haven't tried AXIOM Cyber yet, reach out to request a free trial here.  
Adding and Updating YARA Rules From Git Repositories
With over 300,000 new instances of malware being detected every day, organizations and antivirus tools can't keep pace with cybersecurity threats. YARA provides a platform for the cybersecurity community to work together and identify the latest malware threats.
To help keep your YARA rules current with the latest versions, we have added the option to paste a YARA rules Git repository link into AXIOM Cyber to add all of the rules in that repository automatically. Once you add a YARA Git repository to your set of rules in AXIOM Cyber, you can prompt a sync to the repository at any time to update the rules and add the latest additions.
To learn more about YARA rules in AXIOM Cyber, check out this blog post.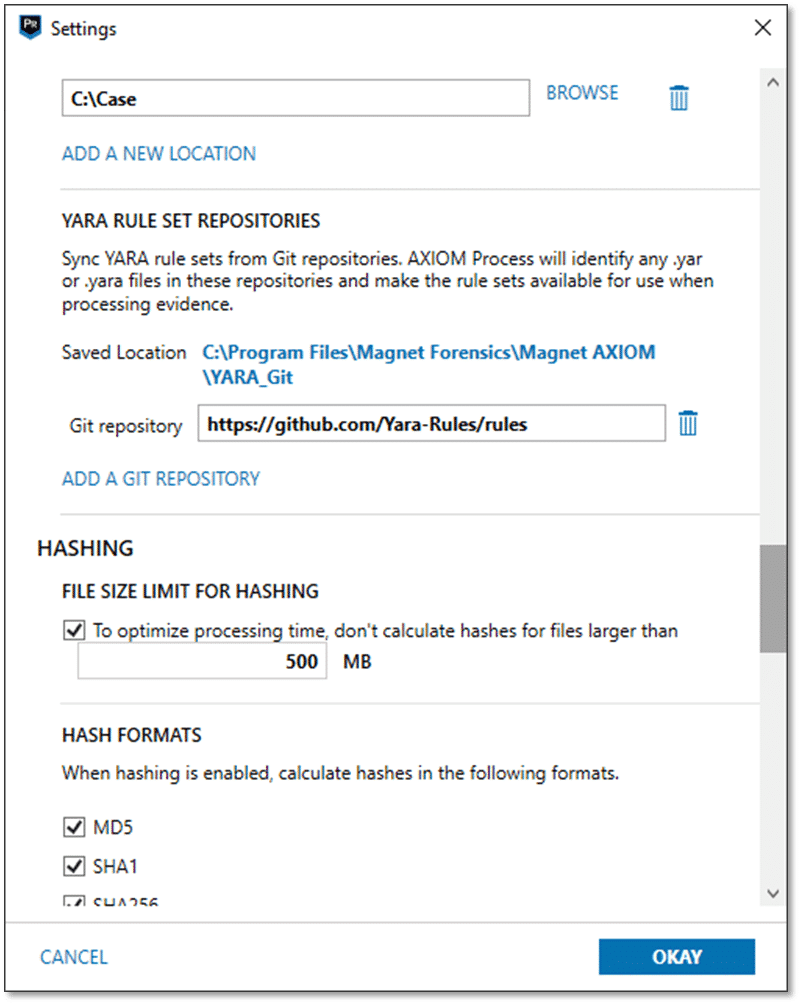 Initiate Processing of Mobile Images From a VeraKey
VeraKey is a forensic solution that enables consent-based, full file system data extractions from iOS and Android devices. The combination of AXIOM Cyber and VeraKey gets you the most evidence so you can quickly and easily work through investigations.
In this release, we have added to the integration that enables VeraKey devices to initiate the processing of mobile images in AXIOM Cyber. VeraKey users can now choose to have AXIOM Cyber automatically process all filesystem and other extractions directly from their VeraKey.
This feature helps to speed up your mobile workflows by automatically downloading the mobile image to AXIOM Cyber, eliminating previously required steps and manual touchpoints.
To learn more check out our blog: Automatically Import and Process Mobile Images in Magnet AXIOM from GrayKey & VeraKey
Saving Custom Filters
While no two cases are the same, there are often similar starting points or approaches to getting started with a case. To help you work as efficiently as possible, you can save filter sets for later use for similar case types. Many case types can require the analysis of the same file locations or keywords, so readily available filters can save valuable time preparing your data for review and analysis.
You can share many of these filter combinations among your team to ensure a consistent investigation approach, which can be especially beneficial for onboarding new members to the forensics team.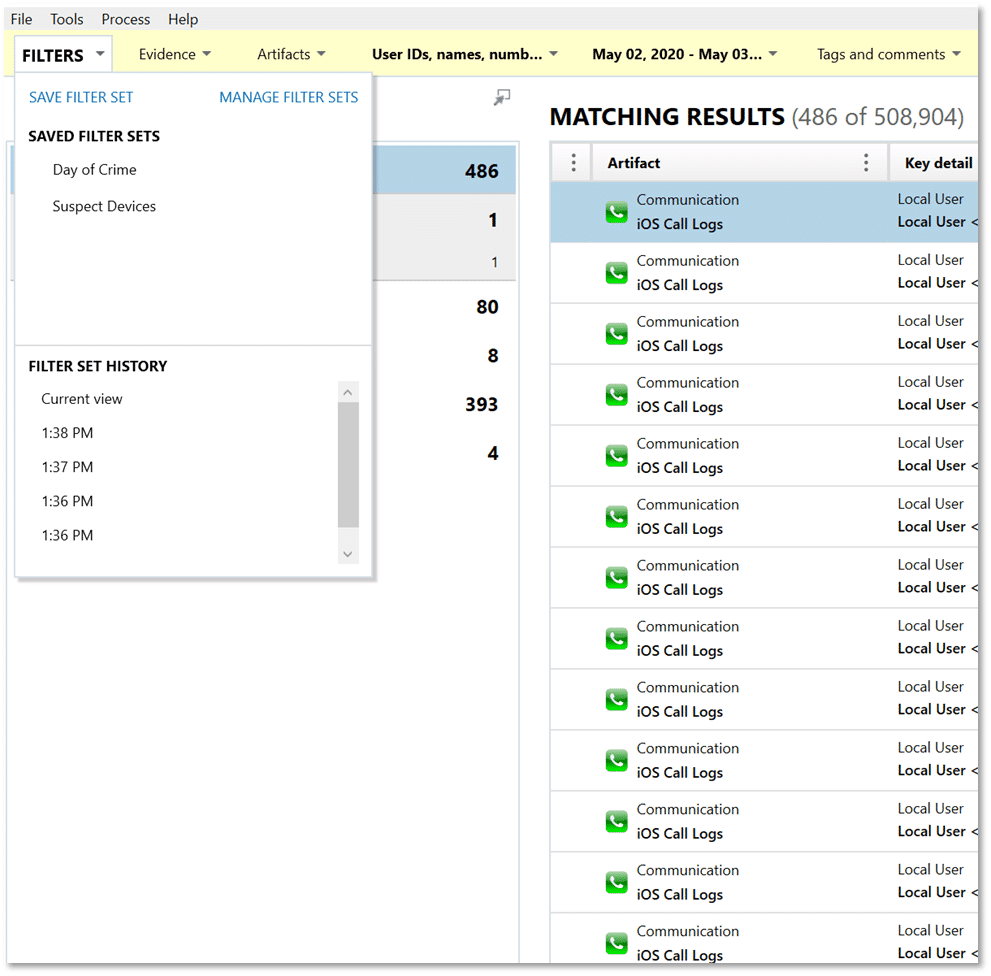 New and Updated Artifacts
New Artifacts
Updated Artifacts
Chrome Cache
Discord Logged-in Account
Discord Messages
iOS Photos Media Information
macOS Photos Media Information
Proton Mail
Samsung Positioning Path History
Signal
Snapchat Chat Messages
TikTok Media
TikTok Messages
VK Messages
WhatsApp Groups
Windows Mail
Get Magnet AXIOM Cyber 7.5 Today!
If you're already using AXIOM Cyber, download 7.5 over at the Customer Portal. To try AXIOM Cyber for yourself, request a free trial today!