Announcing This Year's Keynote Speaker at Magnet User Summit!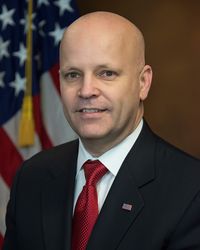 We're pleased to announce that the keynote speaker at this year's Magnet User Summit in Nashville will be Ovie Carroll, Director for the Cybercrime Lab at the Department of Justice, Computer Crime and Intellectual Property Section (CCIPS) and a noted SANS Instructor and Author.
"We're honored to have Ovie join us for the Magnet User Summit in Nashville," says our CTO and Founder, Jad Saliba.
"Over his 33 years within the Department of Justice, he's seen digital forensics grow from small beginnings to the field we know it as today. And as a SANS Principal Instructor (and adjunct professor at George Washington University), Ovie has had a great influence on a number of students that have been in his classrooms."
"We can't wait to see what kind of insights he has to share for all of us in the room at the Magnet User Summit."
Register for your spot at the Magnet User Summit and take advantage of early bird pricing today.
Speaker Submissions Closed
Thank you to everyone who submitted their proposals to speak at the Magnet User Summit — the submissions we've received have us very excited for the content that will be presented at the event. We're currently developing the speaker line-up based on these submissions and will post the lab and lecture schedule once it's finalized.
Register Today
Check out the Magnet User Summit 2019 site for registration details and more information about our two-day expanded conference with guest lectures and hands-on labs Any other questions? Don't hesitate to reach out to us at magnetusersummit@magnetforensics.com.