New Exporting Features in Magnet AXIOM 4.9
Over our last several AXIOM releases, we've introduced a number of new features to help you better control how your exports are generated, communicate important details on your findings, and customize your reports based on the needs of the case and your stakeholders.
We're continuing to build on that momentum with our latest AXIOM 4.9 release, with four great new additions to enable you to further customize and control your exports!
Specify Sort Order in Column Configuration and Templates
Further enhancing our custom template options, we've added the ability to configure your reporting templates as granular as specifying column configuration and sort order – this will help streamline and standardize reporting in your lab.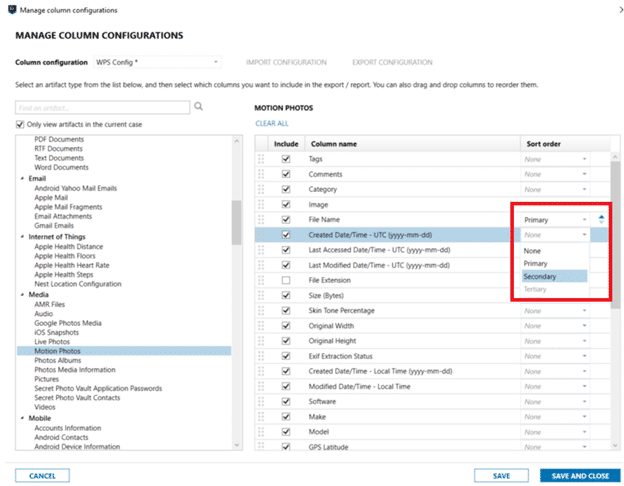 Persist Sorting and Column Order from Examine View
While working in AXIOM, many examiners will take advantage of the ability to customize their column arrangement or sort columns by artifact attributes of interest, such as date/time stamps or filenames.
With this new feature, now your sorted column configurations in AXIOM Examine can carry over into reporting, saving you time from having to reconfigure your reports to display the columns and sorting in the preferred order that you used during your examination.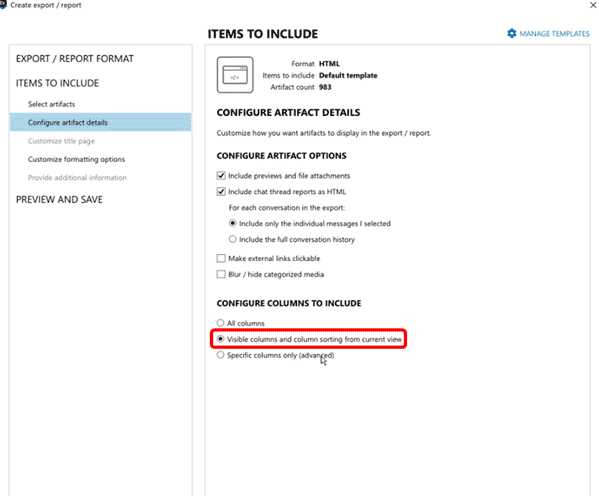 Block or Blur Illegal Categories Preview (PDF and Excel), Remove Illegal Images from Attachments
AXIOM's Officer Wellness features extend to reporting as well, ensuring those items in your case that you've categorized as illegal continues to be blocked or blurred out. This new feature helps further protect reviewers of your exports against the difficult material that we unfortunately often encounter in the course of child exploitation investigations.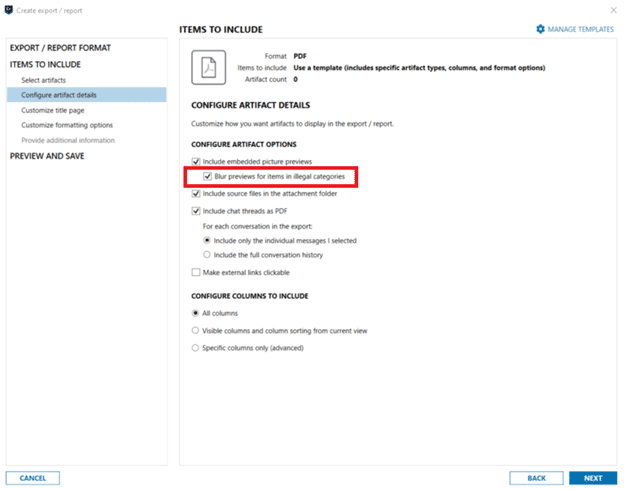 Separate Settings for Image Preview and Attachments
With AXIOM 4.9, you'll also now be able to access separate settings for including both image previews and attachments, giving you even more granular control over your exports.
Get Magnet AXIOM 4.9 Today!
If you're already using AXIOM, download AXIOM 4.9 over at the Customer Portal. If you want to see how AXIOM 4.9 can help you find the evidence that matters and clearly report your findings to your stakeholder, request a free trial today!