Magnet Forensics Expands Support in EMEA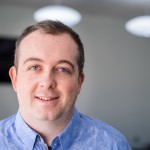 Waterloo, ON., March 4, 2015 – Magnet Forensics is pleased to introduce Carl Tinker as the new Business Development & Channel Manager for Europe, the Middle East, and Africa (EMEA). Carl joins the Magnet team to provide focused support for our resellers and rapidly expanding customer base in the region.
"I'm excited that Carl has joined us to lead our sales and marketing efforts in EMEA. Carl has an excellent track record and reputation within the digital forensics industry," said Adam Belsher, CEO at Magnet Forensics. "Our business in the EMEA markets has grown quickly in the past 2 years, and we felt it was extremely important to find an experienced business leader to provide excellent service to our customers and partners in the region."
Carl has 10 years of experience working in the digital forensics industry. Prior to joining Magnet Forensics, he held similar positions with Guidance Software and MD5, where he worked closely with customers in law enforcement, government, and commercial industries. He has an excellent understanding of the digital forensics industry throughout Europe, Middle East, and Africa, and will focus on providing excellent service and support to Magnet Forensics' customers in these markets.
"I am thrilled to join the Magnet Forensics team, and look forward to building strong relationships with our customers in EMEA," said Carl Tinker. "Internet Evidence Finder has become an invaluable tool for forensics professionals, and I am excited to be part of a company committed to helping forensics professionals use digital evidence to uncover the truth."
ABOUT MAGNET FORENSICS
Magnet Forensics is a global leader in the development of digital forensics software that recovers evidence from computers, smartphones and tablets. Our flagship product, INTERNET EVIDENCE FINDER™ (IEF), was created by a former police officer and forensic examiner who recognized the need for a tool to help digital forensics professionals find, analyze and report digital evidence. Since its creation, IEF has quickly become a trusted solution for thousands of customers working in the world's top law enforcement, government, military and corporate organizations.