This webinar is co-hosted with NW3C.
Some of the most important sources of evidence in a criminal investigation are also the hardest to get. An encrypted, password-protected mobile device can be useless if you have no way to get the password. Social media providers are infamous for their red tape, delaying your returns for weeks or even months. And, if you're in a country other than where the provider is located, mutual legal assistance treaties can take years to process.
Fortunately, there is a solution: obtain the evidence directly from cloud-based user accounts.
Join Magnet Forensic Consultant, Trey Amick, as he walks through these issues using examples from Instagram, Facebook, and iCloud backups. Trey will demonstrate how to pull data from multiple sources and use commercial innovations to save time during investigations
Presented by: Trey Amick. View his LinkedIn profile
here.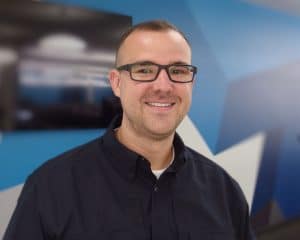 Trey Amick is a forensics investigator with a background in both law enforcement and corporate investigations.
As a detective with the Rock Hill Police Department in South Carolina, Trey was sworn as a Special Deputy United States Marshal and supported the US Secret Service Electronic Crimes Task Force. Previously, he served in roles in both Patrol and Professional Standards.
Most recently, as a corporate investigator, Trey managed the Enterprise Cyber Education and Awareness Team at Capital One, where he also served as part of the Cyber Technical Investigations Team.
Trey is currently a Forensics Consultant at Magnet Forensics, where he assists in the development of Magnet AXIOM and provides skilled support to customers with his combined knowledge of AXIOM and digital forensics.  
To register for this co-hosted webinar with NW3C, please click here.
Tuesday, January 8th, 2019 – 1PM EST