Hello from CEIC in Orlando!
Over the past year we have been asked many times if we would consider adding support for recovery of Internet related artifacts on mobile devices.  Our core competency is around the carving and parsing of Internet artifacts on computers so we decided to investigate further.  We determined there are some great mobile phone imaging solutions but nothing that did a robust job of parsing and carving the deleted native phone applications (SMS, voice mail, contacts, etc.) and third party applications (social networking, chat, browser, and cloud). 
After a great deal of research and development, we are pleased to announce that IEF will soon have support for recovering artifacts from mobile images/file system dumps and are confident that you will be as excited as us in what we are able to recover from mobile devices that have been factory reset or contain deleted data. 
At CEIC 2013 we are previewing some of the features that will be available in the coming weeks.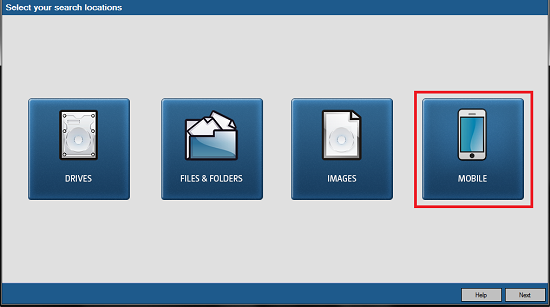 Recover existing AND deleted SMS and voicemails from unallocated space: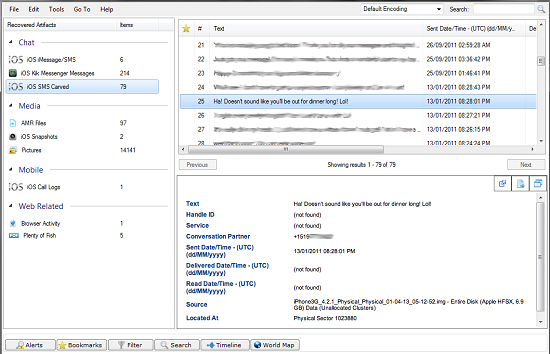 Recover existing AND deleted Snapchat transfers/pictures, Skype and Whatsapp messages from unallocated space: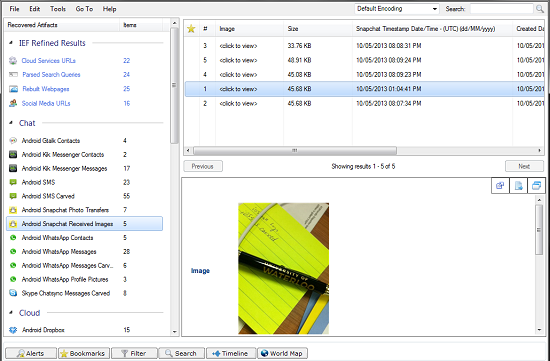 Recover existing AND deleted browser history, rebuild web pages from Safari and Chrome: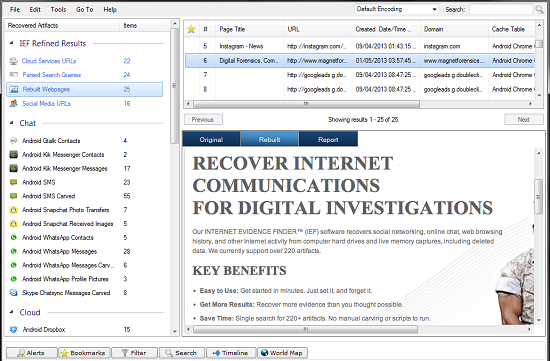 Support for iOS and Android based devices: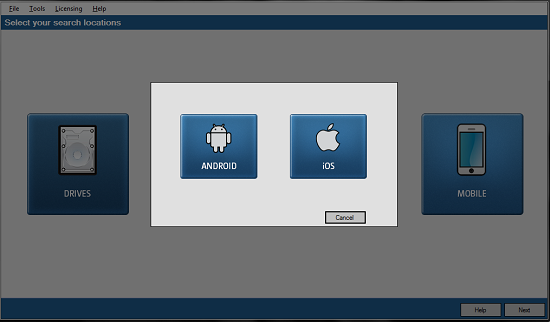 IEF has been a must-have computer forensics tool for many investigators and we are excited to extend our capabilities to assist you with your mobile investigations.
Please stop by booth #203 so we can show you a live demo and answer any questions you may have, or feel free to drop by just to say hello. It's always a pleasure to meet new folks and our existing customers.
Thanks for your continued support!
Jad and the Magnet Team