JOIN MAGNET FORENSICS AT OUR
MAGNET USER SUMMIT 2018 SERIES
The Magnet User Summit offers investigative professionals an in-depth look at how Magnet Forensics tools will help them overcome key challenges in both mobile and computer forensics.
In 2018 we will host a series of global events in Las Vegas, London, Paris and Dusseldorf. Attendees will be able to choose from intermediate and expert labs, as well as talks focused on industry trends such as mobile and cloud forensics.
NEW TO MAGNET USER SUMMIT 2018 // VEGAS!
Join our guest speaker Heather Mahalik, Author and Director of Forensic Engineering at ManTech & SANS Senior Instructor, in a discussion about the changing landscape of mobile forensics, the need to build a robust toolkit for mobile forensics, and the importance of trying new areas for mobile device data retrieval and examination.
Live Forensic Lunch Podcast! Come and be part of a live recording of The Forensic Lunch with David Cowen and Matthew Seyer.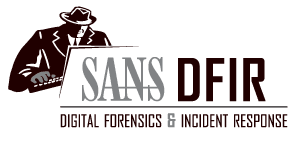 PARTICIPATE IN THE FIRST EVER CAPTURE THE FLAG CHALLENGE
SPONSORED BY SANS DFIR
Test your forensic skills and compete to win free licenses of NetWars Continuous and Magnet AXIOM at our first ever Capture the Flag (CTF) Competition, hosted by David Cowen and Matt Seyer from The Forensic Lunch.
BRINGING TOGETHER HANDS-ON LABS, TRAINING AND INDUSTRY-RELEVANT DISCUSSIONS
Industry talks this year include Machine Learning, Cloud Forensics, and Mobile Forensics.
Join Jessica Hyde, Magnet Forensics Director of Forensics, to hear about the opportunities that machine learning and artificial intelligence represent for digital forensics.
Tayfun Uzun, Product Manager at Magnet Forensics, will look at how increased use of cloud storage and data is creating new areas to explore for forensics professionals.
Join Author and SANS Instructor Heather Mahalik in a discussion about the changing landscape of mobile forensics and the need to build a robust toolkit for mobile forensics.
Join Martin Barrow, Sales Engineer at Magnet Forensics to discuss how the past, present, and future of mobile investigations and explains how these trends may shape your investigations. He will explore alternative acquisition methods and will de-mystify mobile forensic acquisition tools and techniques so that you will be better equipped to get more value from your toolset.
AXIOM is a handoff from traditional or old-school paper reviews, allowing you to quickly and seamlessly focus on certain artifacts with evidence so that you can get to the end much more quickly.