GPEC General Police Equipment Exhibition & Conference ®
 International Trade Fair & Conference for Internal Security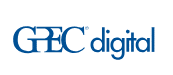 In this special issue, the GPEC ® digital 2019 focuses on the "Digitization of Internal Security". The "Digital Transformation" of Internal Security is not only a task of the century, but sometimes a buzzword without much substance. We want to fill this with real life with the experts from government agencies and the business community and make the digital technologies as tangible as possible for the police and security authorities.
Since 2000, it has become Europe's largest closed special exhibition for police and security authorities – regularly under the patronage of the Federal Minister of the Interior. The GPEC ®basically covers all subject areas, serves as a one-stop-shop for the resource conservation of the authorities and is in constant exchange of information about the current requirements. A supporting program of conferences, business meetings and practical training make the GPEC ® an indispensable industry forum – for exchanging ideas with top executives, procurers, technicians and end users from federal and state governments, from Germany and around the world.
Click here to learn more about GPEC Digital 2019!
EVENT DATES:
March 13th - 14th, 2019
EVENT LOCATION:
Berlin, Germany